A four to five-hour drive from the San Francisco Bay Area on I-5, Redding is an ideal destination for families planning a vacation in North Central California. An outdoor-lover's paradise, the lakes and mountainous surrounding Redding offer plenty of opportunities to plan what I call a "hub-and-spokes" itinerary—branching out in a different direction during the day, but coming back to the same home base each night.
This plan of attack keeps you from switching lodging and also offers some continuity in terms of familiar restaurants, entertainment, and conveniences like laundry and the occasional trip to the drug or grocery store.
Road Trip through North Central California
Several national historical parks sites surround Redding and include Redwood National Park, Whiskeytown National Recreation Area, Lavabeds National Monument, Crater Lake National Park, and Lassen Volcanic National Park. We consulted the folks at VisitRedding.com, and they offered these suggestions, many of which are accessible all year round:
Shasta State Historic Park
6 miles west of downtown Redding along Highway 299
Website: www.parks.ca.gov/?page_id=456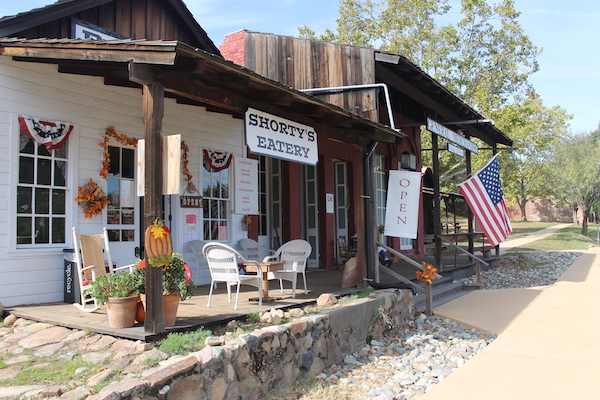 Along the highway between Redding and Whiskeytown, a row of old, half-ruined, brick buildings remind passing motorists that the "Queen City" of California's northern gold mining district once stood on this site. These ruins and some of the nearby roads, cottages, and cemeteries are all silent, eloquent vestiges of the intense activity of the California gold rush. Iron shutters still swing on massive, old, iron hinges before the doors and windows of grass-filled, roofless buildings that once were crowded with business, trade, and social endeavor. The County Courthouse is restored to its 1861 appearance, and even the gallows appear as they used to. Today the building is filled with historical exhibits and an unparalleled collection of historic California Artwork that makes it the central figure of Shasta State Historic Park.
Whiskeytown National Recreation Area
CA-299 & J.F. Kennedy Memorial Drive, Whiskeytown
Website: www.nps.gov/whis/index.htm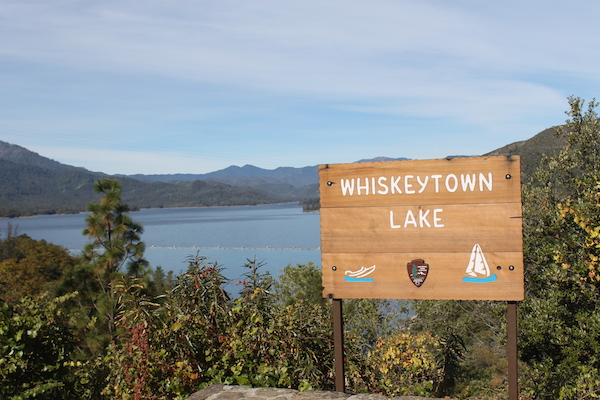 Whiskeytown is Redding's playground, and locals are fiercely loyal fans of this 39,000 acre gem. There are four waterfalls to choose from, with trails ranging from moderate to handicap accessible. The lake is popular with sailors, paddlers, fishermen/women, and boaters. Ranger programs at Whiskeytown's Camden House offer some insight into Gold Rush Era-history here in far northern California, and in the summer, rangers lead kayak tours by day and even by moonlight. The Shasta Astronomy Club hosts monthly Star Parties in the park. I recommend any of Whiskeytown's waterfall hikes–the longest trip usually takes under three hours. Fun fact: Whiskeytown is one of the few truly dog-friendly national parks.Dogs are allowed on leash on all the trails and everywhere in the park except designated swimming beaches.
Lassen Volcanic National Park
38050 Hwy 36 E, Mineral
Website: www.nps.gov/lavo
Lassen Volcanic National Park is home to steaming fumaroles, meadows freckled with wildflowers, clear mountain lakes, and numerous volcanoes. Jagged peaks tell the story of its eruptive past while hot water continues to shape the land. Lassen Volcanic offers opportunities to discover the wonder and mysteries of volcanoes for visitors willing to explore the undiscovered. Hike to the peak itself, or to the fascinating features of Bumpass Hell. Lassen has more to do than you can fit in a weekend, but it's also a great day trip to escape hot Redding summers. Most trails are covered in snow from December-June, but the park is open year round.

McArthur Burney Falls Memorial State Park
24898 Volcanic Legacy Scenic Byway, Burney
Website: www.parks.ca.gov/?page_id=455
Huffington Post Travel declared Burney Falls the most beautiful waterfall in North America, and unsurprisingly, no one disagreed. This stunning wonder flows year round from underground springs, into a picture perfect, misty pool. Trails take you along the water and up to the top of the falls, and your cheeks will hurt from smiling. Burney Falls is about 30 minutes from Lassen, and about 90 minutes from Redding, making Redding/Lassen/Burney a popular day-trip loop.
Lake Shasta Caverns
20359 Shasta Caverns Road, Lakehead
Website: www.lakeshastacaverns.com
Lake Shasta Caverns National Natural Landmark is a geologic adventure for your whole family. Take part in a robust and comprehensive tour to see the caverns and lake in their glory. Along the way, you might see local animals, like bald eagles, mountain lions, and black bears! In October, tours are offered 10am, 12pm, and 2pm, and last approximately 2 hours. Please arrive 20 minutes prior to your tour time to purchase your ticket and walk to the boat; the boat departs right at the tour time. The caverns are north of Redding, just off Interstate 5.
Turtle Bay Exploration Park
844 Sundial Bridge Drive, Redding
Our Review: https://www.roadtripsforfamilies.com/visiting-the-turtle-bay-exploration-park-in-redding-ca/
Turtle Bay is a 300-acre complex featuring a museum, botanical gardens and arboretum, and one of the world's largest working sundials. Click the link above to read our full review of this amazing place located in the heart of Redding.
Where to Stay: Old Thyme B&B
2067 Placer Street, Redding
Website: http://www.oldthymebedandbreakfast.com/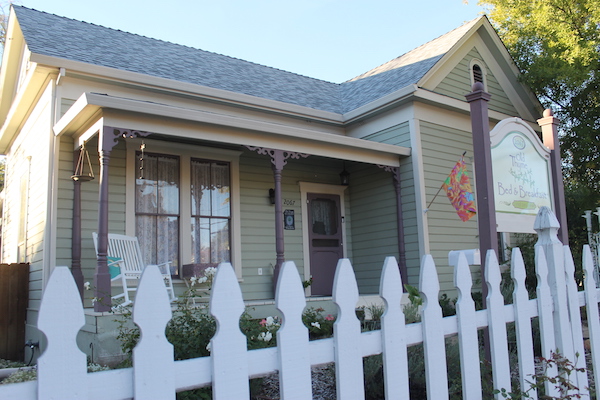 If you really want to have the full "home away from home" experience, consider booking a room at the Old Thyme B&B. This adorable, yet cozy, property offers two rooms and is ideal for families traveling with slightly older kids and/or with grandparents and aunts and uncles. Enjoy the comforts of the living room with the privacy of your own bathroom and sleeping quarters. A homemade breakfast is served fresh each morning and is a nice way to spend time together without the hustle and bustle of a hotel lobby or restaurant.
Pin for Later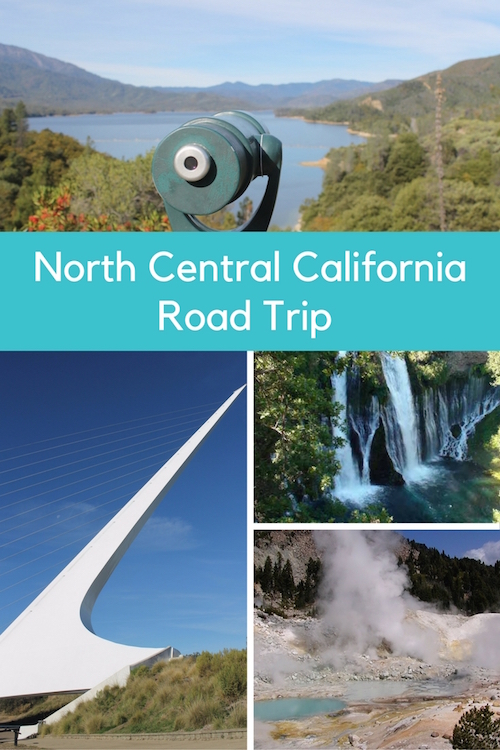 Happy Trails!