About this time last year I was on a cross-country road trip. We were moving from the Midwest to the Pacific Northwest, taking I-90 through Montana and into the Idaho panhandle. I had been driving all day and the kids and dog were restless. We made an impromptu pit stop in the town of Wallace and ended up spending the night.
A historic town of fewer than 1,000 permanent residents, Wallace is known for silver mining and is a gateway to various recreational activities within the Coeur d'Alene National Forest. Rumored to be haunted, the downtown feels frozen in time somewhere between the gold rush of the late 1800s and the heyday era of the 1950s.
We booked a pet-friendly room at The Wallace Inn, one of the few (if not the only) lodging option in town offering an indoor swimming pool for kids. A highlight of the swimming pool atrium was the steam room – I sat and watched the kids from the comfort of a tropical bubble, something I thoroughly enjoyed after a 500 mile day.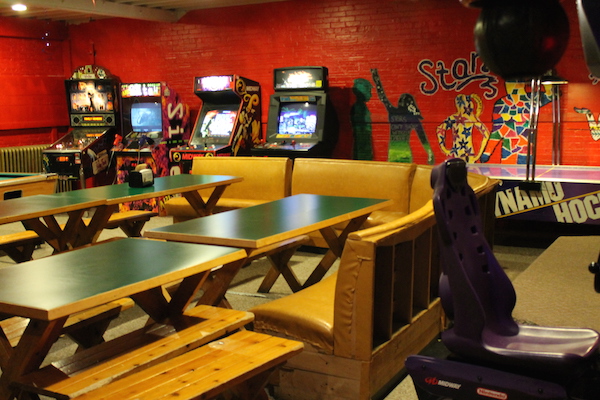 Where to Stay
Find family-friendly accommodations in Wallace, Idaho from traditional hotels to private vacation rentals through Stay22.com:
For dinner, we walked from the hotel to the Pizza Factory at 612 Bank St. Pizza Factory specializes in homemade pizzas and calzones; we hung out in the game room in the back of the restaurant while our dinner rolled through the pizza oven. I had a pint of delicious local beer while the kids happily zoned out to retro video games.
On our walk back we found the location for the Center of the Universe. How fun!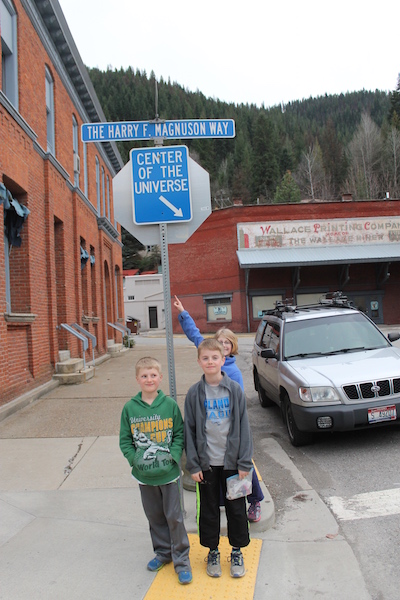 In the morning, we wandered down to the eclectic Red Light Garage, which advertises the best huckleberry shake on I-90 between Boston and Seattle. Inside, random collections of "stuff" decorate every surface, including the ceiling. My kids enjoyed digging in a bin of polished stones while our biscuits and gravy were made-to-order.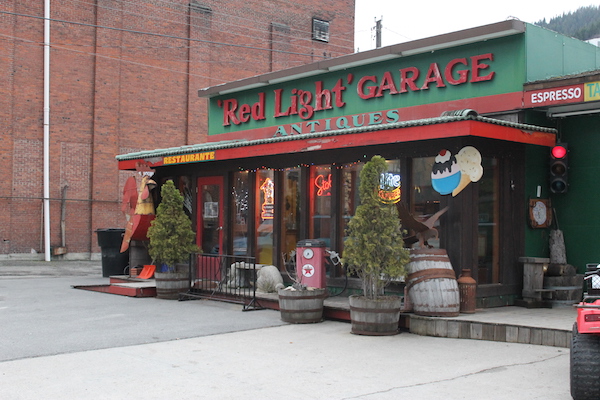 Despite its smallish population, a surprising amount of restaurants and shops pepper the downtown Wallace business district. We will definitely stop back in town on our next road trip through the Idaho panhandle! Other lodging options in Wallace: Hotels in Wallace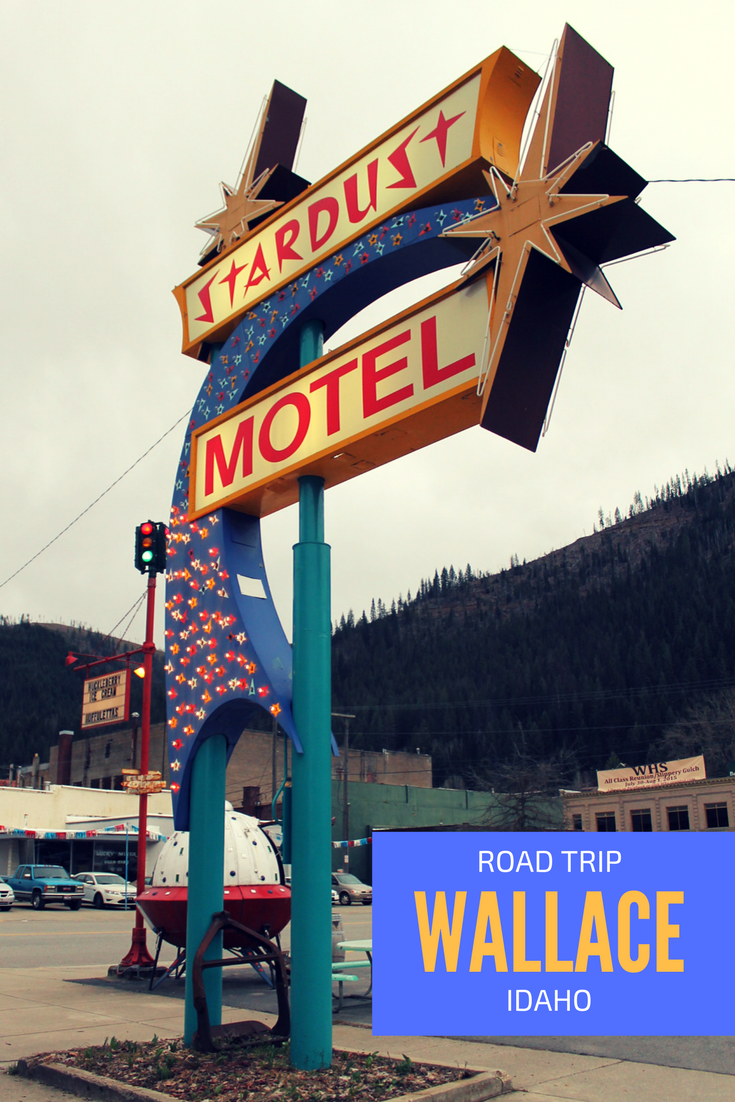 Happy Trails!