San Diego is known for their beaches, the world-famous zoo, their family-friendly parks and surf t-shirt shops. But the gigantic piece of United States History sitting along the Navy Pier is not easy to miss – it's a historic aircraft carrier, The USS Midway.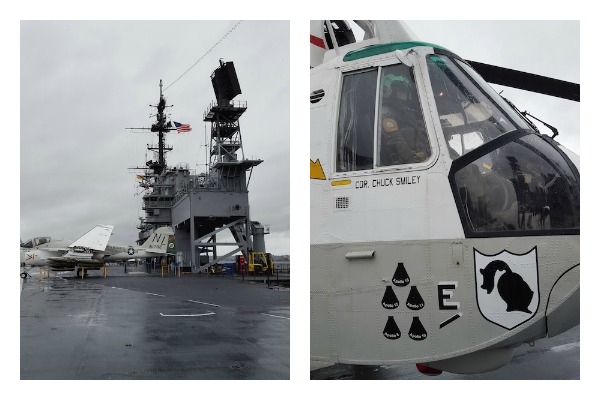 Sometimes war-time tours aren't the easiest sell with kids when they have so many other options, but the USS Midway makes it easy for a generation of kids who may never have known a person who served on an aircraft carrier in their lifetime.With each admission all guests are given a set of earphones and a lanyard with a remote-control of sorts. It takes kids about three seconds to realize they can punch in numbers and hear stories and sounds from the ship. Each exhibit is accompanied by a sign with numbers – one for the main "Adventure Audio Tour" that appeals to adults, and another set of numbers for the "Family Audio Tour" that has more family-friendly versions of the stories as well as explanations of terms kids might not have encountered in their history lessons yet, like "The brig."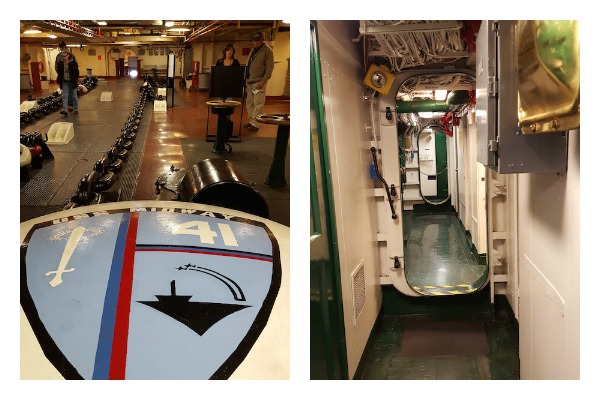 Three levels of the ship are open to visitors, but strong legs and no adversity to confined spaces are required for some of the areas. Kids who need to burn some energy off will get it climbing the narrow staircases that are more like leaning ladders and hopping into one of the top bunks in the sleeping quarters. Each doorway has a step to go over; so walking around the ship is an aerobic exercise itself.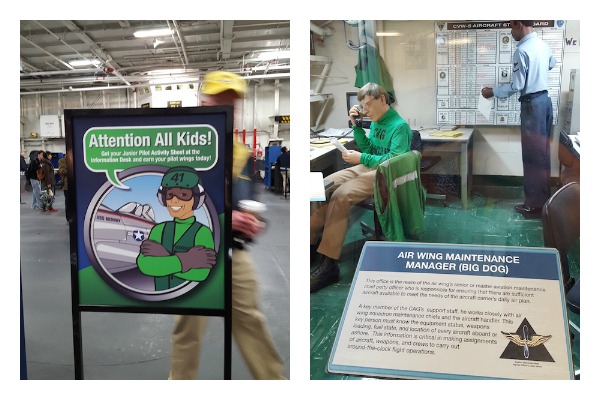 The USS Midway had a 50 year career at sea. There are 29 restored aircraft on board, including the helicopter that picked up many of the Apollo astronauts from their landing capsules in the ocean. Visitors can see the crew's sleeping quarters, the kitchen, the engine room, the brig, the post office, machine shops, pilots' ready rooms, flight control and the bridge. Docents really bring the ship to life, though. They are all trained to tell stories that aren't told by the signs or audio tour, maybe about a personal experience they had serving in the Navy.
Families have lots of photo opportunities, can try flight simulators, see a short film on the Midway and climb into several aircraft and helicopter cockpits.
Find admission rates and more information at www.ussmidway.org.