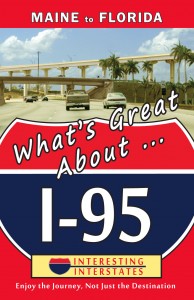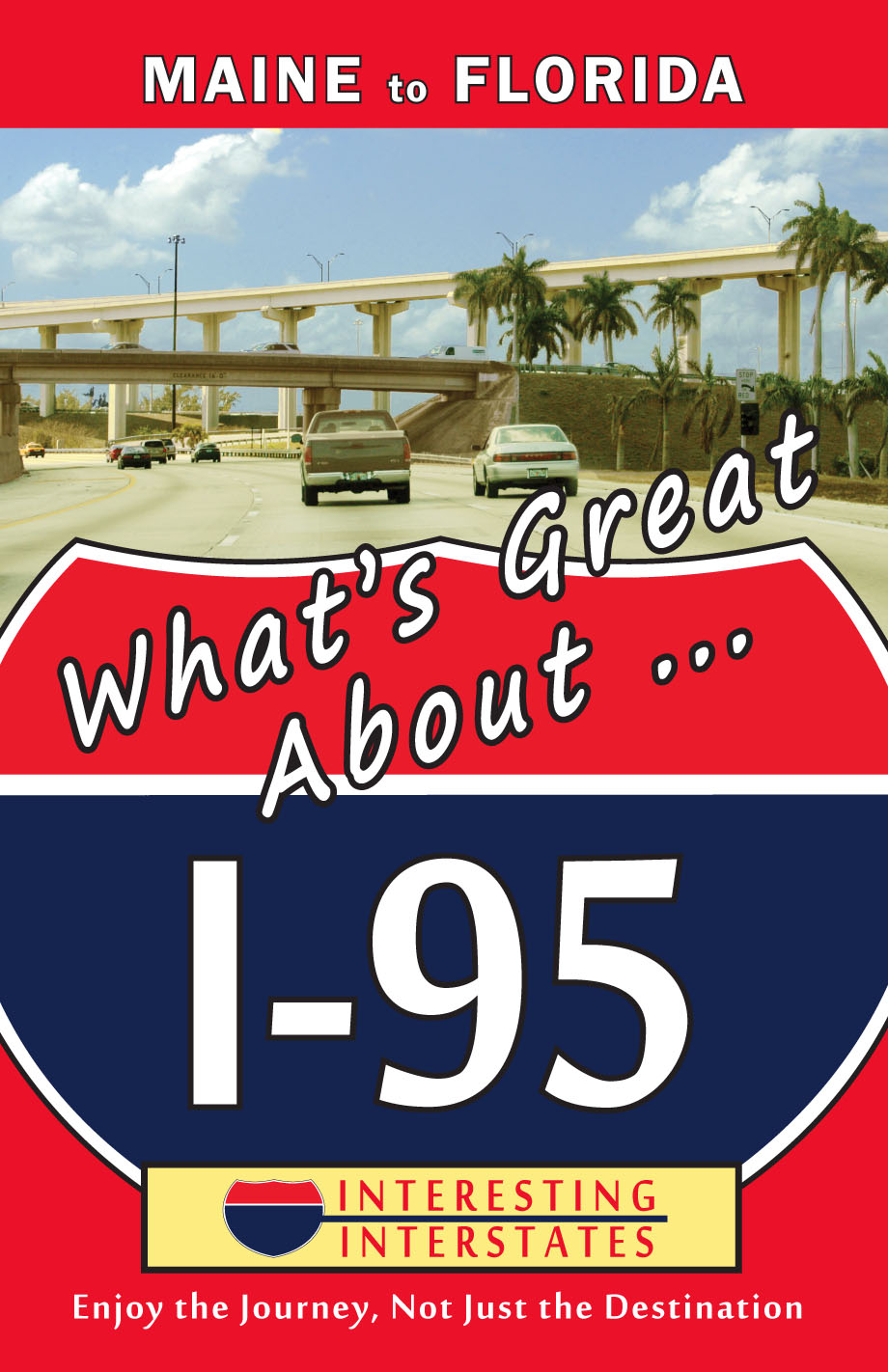 Getting ready for summer vacation? Make the journey as enjoyable as the destination. I-95 travelers are in for a treat if they plan ahead and know a few facts about the country they travel through. Here are 10 great summertime hints to get you started:
On a long drive, sometimes you just want a place to stop and stretch your legs. Why not combine that with a dash of local history?
Norwalk, Connecticut – Cradled in the northeast ramp of Exit 15, the Lockwood-Matthews Mansion Museum is one of the best examples of Second Empire Style houses left in the U.S. Tours are available. Even if you're not keen on architecture, the grounds are a pleasant place to stroll and think about the house's brush with fame. It was used in filming the 2004 movie The Stepford Wives. A small nearby playground is a good place for small travelers to blow off some steam.
Seabrook, New Hampshire – You can't see it behind the trees along I-95 near Exit 1 but Seabrook Station Nuclear Power Plant houses New England's largest nuclear reactor. That might not sound inviting but their Owascoag Nature Trail certainly is. It's an ¾-mile elevated boardwalk winding through woods and marshland. While you're there, stop to meet Chilly Willy, the rare cobalt blue lobster and his friend, and even rarer orange lobster. Best of all, everything's free.
Pennsylvania – Behind the concrete barrier on the west side of I-95 near the Benjamin Franklin bridge is Elfreth's Alley, one of our nation's oldest streets. Three hundred years ago, this alley connected to Philadelphia's busy wharf district. When the interstate was built in the 1950's, Elfreth's Alley was severed. Still, what's left remains as it was and is a step back in time. Walk a few blocks away to visit Christ Church where Ben Franklin, George Washington and Betsy Ross worshiped together.
Sumter, South Carolina – Almost 17 miles west of Exit 135, a wonderful accident happened in the 1920's. Hamilton Bland planted Japanese Irises to spice up his private fishing lake but it was a dismal failure. He dug them up and dumped them in the swamp. Ah, that's just what they were waiting for! The next year they bloomed exuberantly and that was the start of a lovely botanical garden that is complete, these days, with all eight varieties of swans. Take your own picnic lunch to Swan Lake Iris Gardens. Admission is free.
If you can afford a couple of hours on a journey down I-95, some museums along the way are worth a stop.
Old Lyme, Connecticut – The I-95 signs for the Florence Griswold Museum at Exit 70 don't even hint at the delightful compound centered on an 1817 mansion in Old Lyme. Called the American Giverny (referencing Claude Monet) and the American Impressionism School, this was a hotbed of artistic talent in the early 1900's. Now it showcases a variety of art on a large campus that's a delightful break from driving.
Fredericksburg, Virginia – The hills here are haunted by the 15,000 men who lost their lives in four major Civil War battles within a short distance of today's interstate. The Soldier's Museum at Exit 126 tells the story of the War of Northern Aggression from the perspective of both sides, including the soldiers, slaves and civilians. The museum is so close to I-95, you can see it from the road.
West Palm Beach, Florida – It wasn't all that long ago that Florida was just a tangle of mangroves, palmettos and beargrass. With few drivable roads, it took two months to send a letter from Palm Beach to Miami, less than 70 miles away. The Palm Beach County Museum at Exit 70 teaches visitors about the Barefoot Mailman, celebrated for walking from here to Miami and back every week for a salary of $600 a year. No one knows what happened but one week, he never returned to Palm Beach. The search party found his mail pouch and lots of alligator tracks but no mailman.
If you don't want to slow down on your drive down I-95, there are still plenty of fascinating facts to make the drive more interesting.
Maine – Less than one mile from I-95 and about 6,000 years ago, a vibrant culture thrived here and no one knew about them until 1992. That was a very dry year and lake levels sunk so low that an ancient fish trap, hidden for thousands of years, poked above the water line. Carbon dating proved it was from the Late Archaic-Early Woodland period and predated Stonehenge by 2,000 years. Today Sebasticook Lake (near Exit 157) is full again and the fish trap is safely hidden under the surface.
New Jersey – Napoleon Bonaparte, emperor of France, was defeated at Waterloo in 1815. His brother Joseph, King of Spain, skipped town and sought refuge in the United States. He settled in Bordentown, closest to Exit 7 on the NJ Turnpike. For twenty years, this French aristocrat proved to be a friendly and gregarious neighbor.
North Carolina – The Flytrap is a carnivorous plant that snaps its jaws shut at the mere tickle from a fly's movement. It may seem that they exist only in greenhouses but have you ever wondered where they come from in nature? They are native to only one place in the world and that is here in a small pocket of North Carolina centered on Wilmington. Their range extends northeast as far as Exit 13.
Familiar brand name businesses clustered at interstate exits make it look like we've turned into a homogeneous, cookie cutter country. That's not true. A little research reveals rich details that make even an interstate ride, believe it or not, fun.
For 25 years, Barbara Barnes dreamed of writing a manual to clue interstate travelers in to the interesting facts and stories found along the route. Inspired by her father's entertaining tales during family road trips as a child, Barnes looked to her experience as a travel agency owner, school board director and layout designer to turn her dream into a reality.
Currently the publisher and owner of Opal Publishing Company, the parent company of Interesting Interstates, Barnes has published What's Great About I-95: Maine to Florida, a unique guide to the fascinating things that lie along this busy interstate.