The Atchafalaya Basin is the largest swamp in the United States. Located in the heart of South Central Louisiana, the Atchafalaya Basin is a mix of mix of wetlands and river delta where the Atchafalaya River and the Gulf of Mexico converge. Geographically speaking, the region forms an oval in a mix of swamp and land between Lafayette, Baton Rouge, and New Orleans.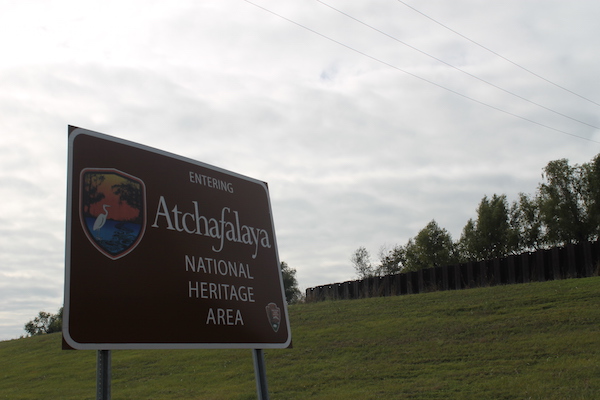 Atchafalaya Basin
Fans of the History Channel series Swamp People, we decided to road trip to Pierre Part, where Troy and Jake Landry family coined the expression "Choot em!" on their excursions out into "The Swamp" to hunt for wild game (mainly alligators). Our first stop was Duffy's Shell Station, a family-owned gas/convenience/bait service station where the Landry's are known to frequent when they are not filming or otherwise working. Visitors are welcome to pose for a souvenir photo with this giant poster.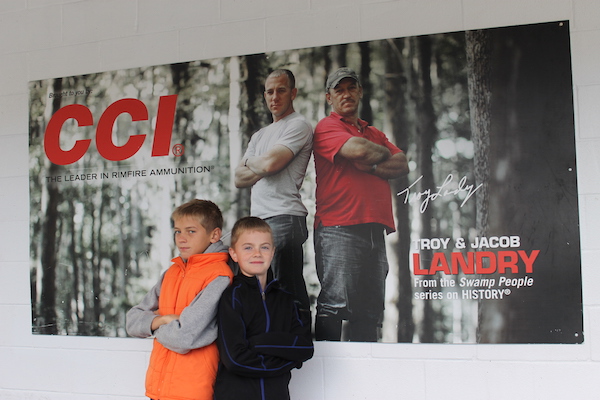 Mr. Charlie Tour
A fun, and unique, attraction is the Mr. Charlie Tour, located inside The Rig Museum in Morgan City. Mr. Charlie is the only offshore drilling rig open in the United States that is to the general public. Offshore petroleum drilling is a major industry in South Central Louisiana and Mr. Charlie spend 32 years as a a transportable, submersible drilling rig located in the Gulf of Mexico. We also learned the Gulf of Mexico is a major supplier of bentonite clay, an absorbent aluminium phyllosilicate clay known for its healing properties. Bentonite clay is an active ingredient in Kaopectate, but you can order it in bulk form (and some people think it is more potent and effective this way).

Rita Mae's Kitchen
Visitors climb to the navigable areas including crew staterooms, the drill floor, pipe rack deck, mud sack room, and (the kids' favorite) the galley. Tours run 10AM and 2PM Monday through Saturday, weather permitting. While in Morgan City, head to Rita Mae's Kitchen for authentic and fresh seafood gumbo, po' boys, crawfish etouffee, or pecan pie.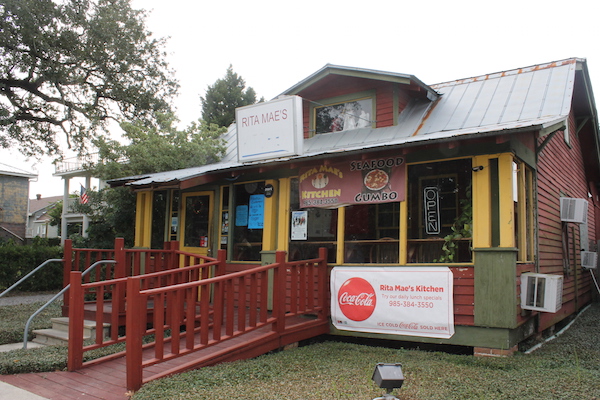 You can also find air boat swamp tour companies in Morgan City; we decided to shop in historic downtown Donaldsonville. If you go, try the white chocolate bread pudding at at the Grapevine Café. Alternately, the Cajun Village in Sorrento features specialty boutique and souvenir shops in fully restored Acadian dwellings common in the Plantation Era (see photo above). We enjoyed café au lait and beignet at the Coffee House.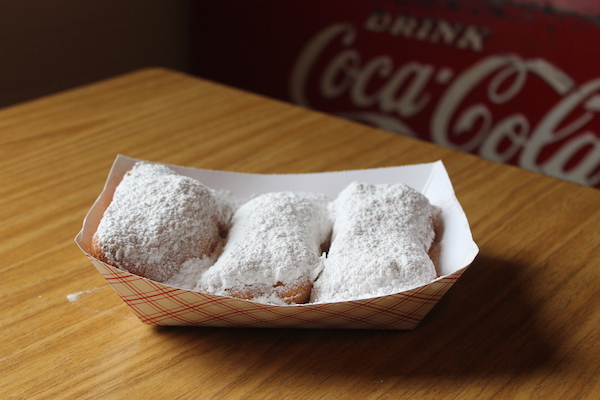 Where to Stay
If you stay for the weekend, consider renting one of the  Pierre Part Cajun Retreat 9th century-replica Cajun cabins located on Pierre Part Bay. We enjoyed a full kitchen, separate bedrooms, and views of the Pierre Part Bay. Visitors cross the street to a private wildlife viewing/fishing dock.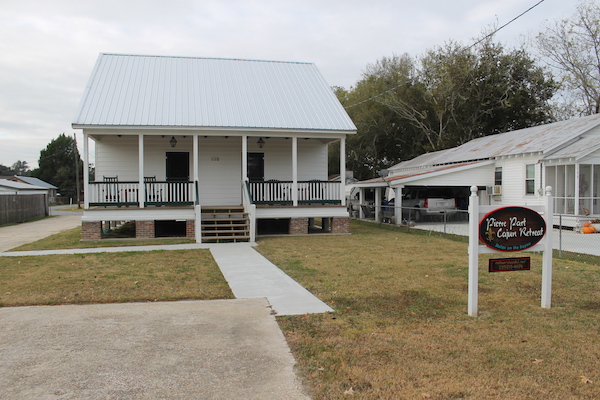 We enjoyed watching these fisherman pull a catfish from the depths of the murky water. Changes are you'll spot eagles, cranes, and other migratory birds.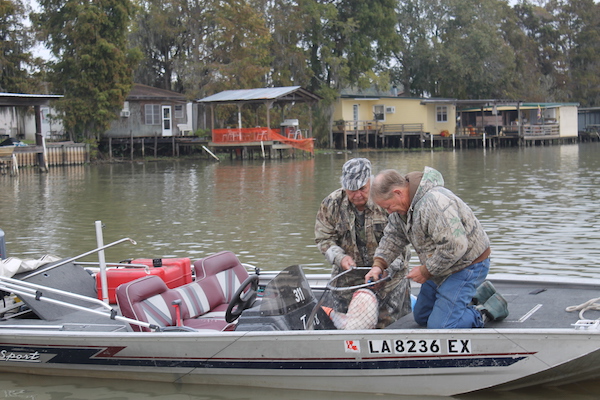 In all, enjoyed our time experiencing the history, culture, food, livelihood, and industry all centered around waters of the Atchafalaya Basin.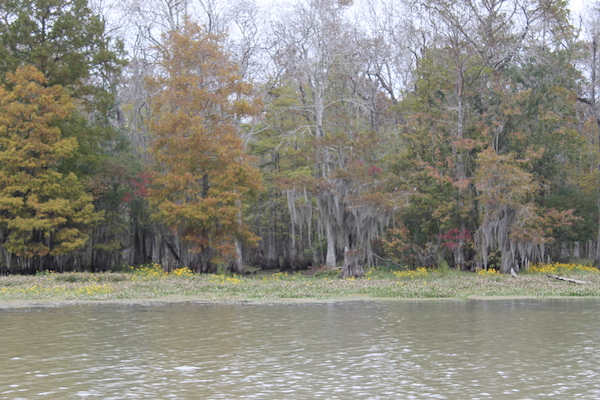 Happy Trails, y'all!