If you are a geocacher, you know finding the Original Stash Tribute Cache (GCGV0P) is like the Holy Grail of geocaching.
Here's an excerpt from the cache description:
On May 3, 2000, a five-gallon bucket was placed right at this very spot by Dave Ulmer containing a Delorme Topo USA, 2 CD Roms, a cassette recorder, a "George of the Jungle" VHS tape, a Ross Perot book, 4 $1 bills, a slingshot handle and a pretty notorious can of beans (now the O.C.B. trackable). The coordinates were then listed on the internet and modern-day geocaching was born.
 The first finder of that first cache was Mike Teague who took the money and left some cigarettes, a cassette tape and a pen.
That original bucket was severely damaged by an Oregon road crew mower and is no longer around. TEAM 360 and other concerned geocachers recognized the importance of the event that happened here and dedicate this Original Stash Tribute Plaque on behalf of cachers everywhere.
You can read more about the history of geocaching.
Located closest to the town of Estacada, Oregon (30-40 minutes outside of Portland, depending on Traffic), the original geocache is located just off of South Fellows Rd, a paved two-lane country road that weaves and winds through farmland and wooded forest.
Where to Stay
Find family-friendly accommodations in Estacada, Oregon from traditional hotels to private vacation rentals through Stay22.com: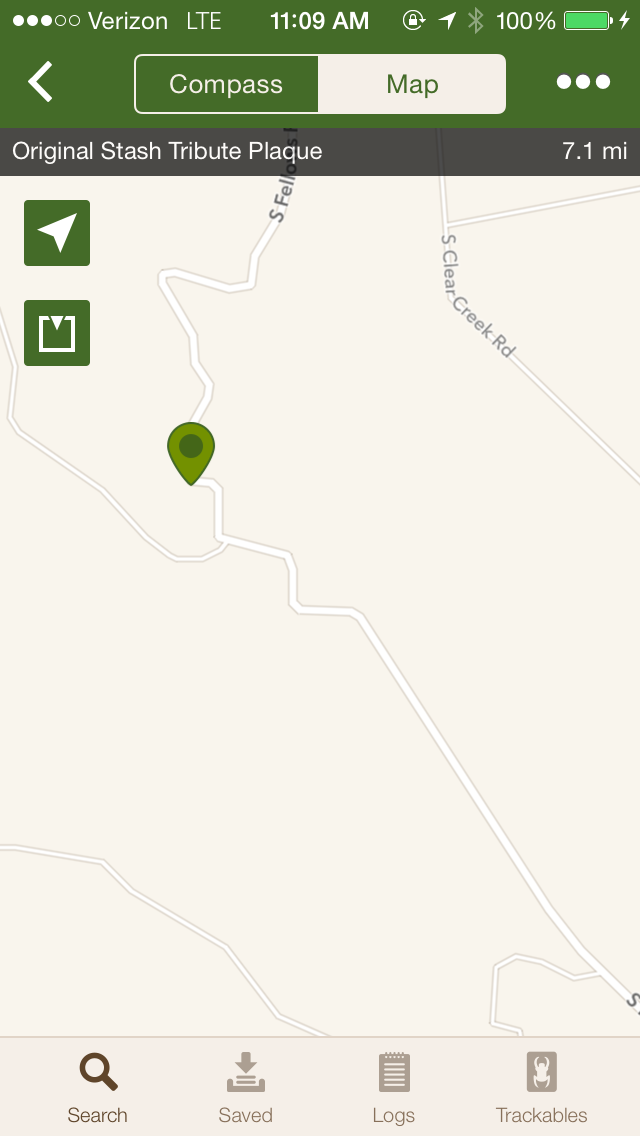 I didn't think to bring my GPS and was sweating a bit when cell coverage got somewhat hit-or-miss once we turned off the main road. Fortunately, I thought to make some quick screen grabs on my smart phone.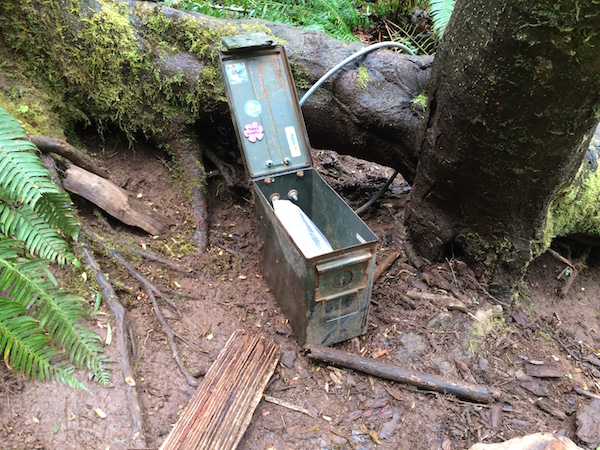 The cache itself is fairly easy to find – you are looking for the following plaque and then a large ammo container hidden nearby (this is where you will find the log book). As long as there isn't a line of cars waiting to pull over, you'll find easy (and nearby parking). Watch out for notorious killer Oregon slugs!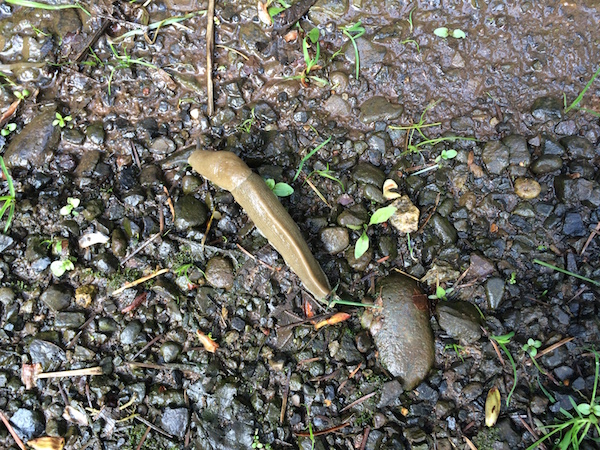 Naturally, you will want to take a few photos. To the embarrassment of my children, I staged Edward the Twinkly Vampire for a cameo.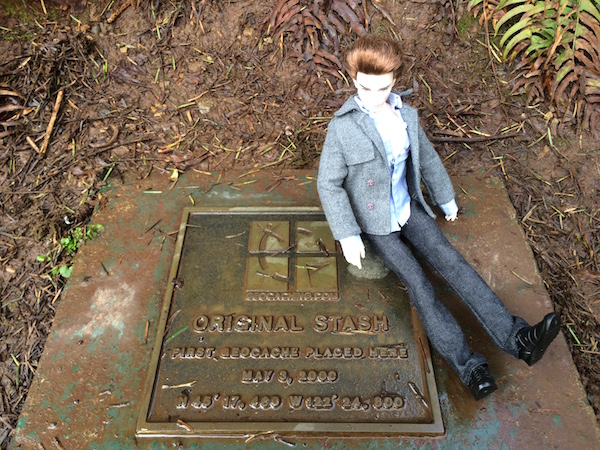 Fortunately, we just missed a rainsquall, so Edward was twinkling away. Unfortunately, the trails leading up to nearby cache containers made a nice slip-and-slide. We opted to keep our shoes free of mud and stuck with the milestone find!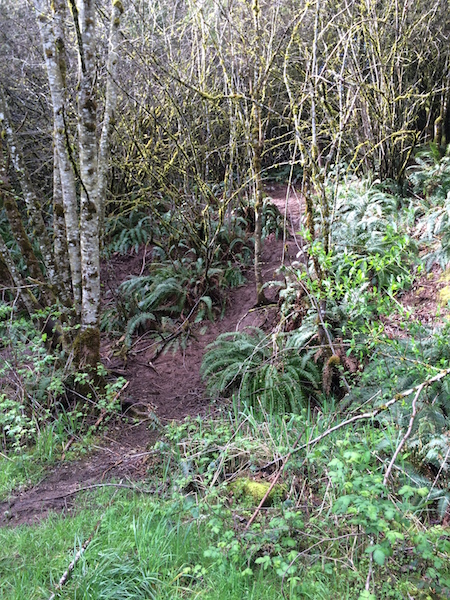 If you're already in Portland, this one is worth the road trip.