As the crow flies, Mt. Angel, Oregon is 18 miles northeast of Salem. A rural community of about 4,000, Mt. Angel is perhaps best known for its German heritage and Catholic influence.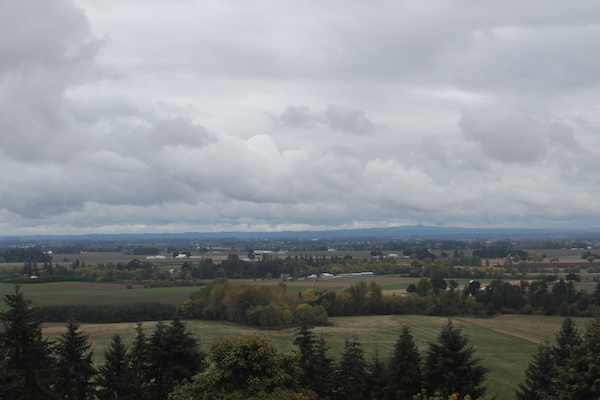 Mt. Angel Abbey
Tucked among the rolling, fertile hills of Marion County, Mt. Angel is a wonderful destination for a Sunday drive. In fact, we arrived at the Mt. Angel Abbey on a Sunday and just in time for the 11:55 ringing of the bells for noon prayer.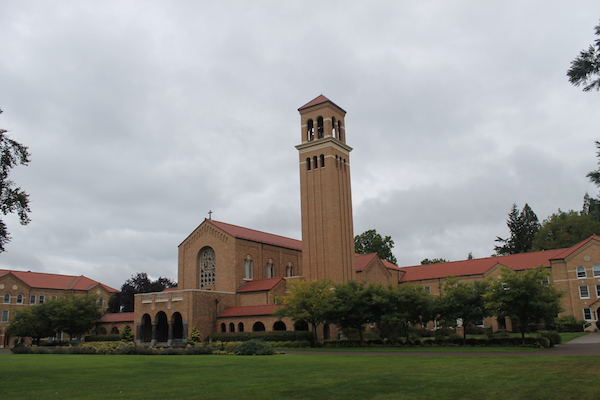 Heard for miles around, the Bell Tower houses eight cast-bronze bells that call the monks to prayer six times each day. Each bell has a different musical note and is named after a saint (according to the Abbey website, the largest bell weighs more than four tons and the set is considered the largest free-swinging bells on the West Coast).
Where to Stay
Find family-friendly accommodations in Mt.Angel, Oregon from traditional hotels to private vacation rentals through Stay22.com: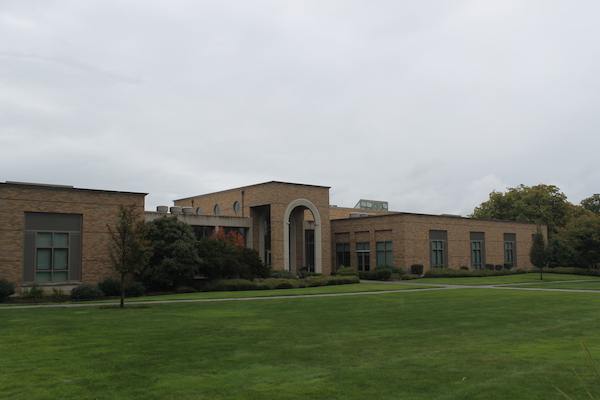 Beyond delighting visitors with music, Mt. Angel Abbey welcomes visitors of all denominations and interest to enjoy a hilltop tour of the campus. Key stops include a bookstore and cafe, a library, and natural history museum (scheduled to re-open on October 16, 2016 after a complete redesign). Mt. Abbey monks even brew their own beer!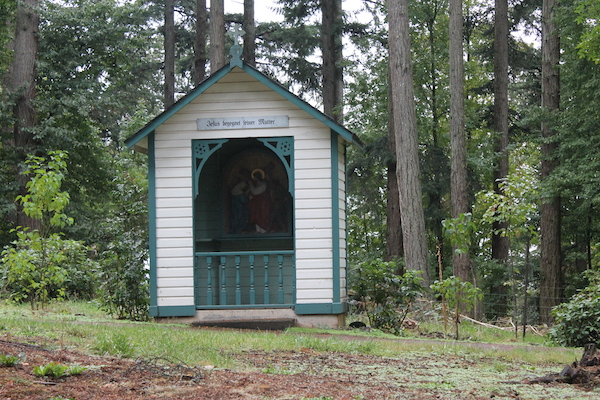 As you travel along Abbey Drive, you will notice white statuaries representing the Fourteen Stations of the Cross. The stations recall the suffering and death of Jesus Christ and date back to 1889. Many people walk the paved path in prayer, ending at the Grotto of Mary at the top of the hill.
Downtown Mt. Angel
Back in the town of Mt. Angel, you will notice a heavy German influence with a decorative maypole, bavarian architecture, and pubs named The Drunken German and Frank-N-Steins. We enjoyed an authentic meal at the Glockenspiel Restaurant at the intersection of North Main and East Charles Streets.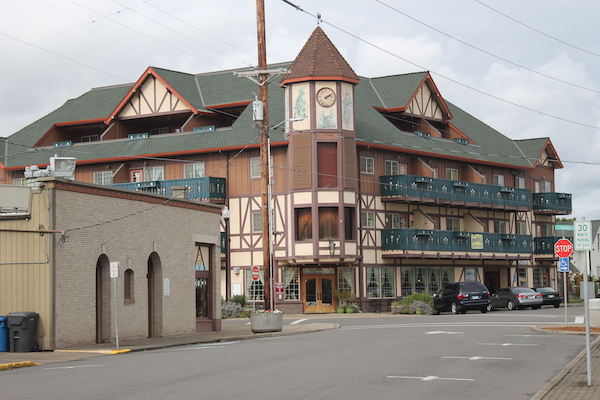 You can't miss the building, as it is perhaps the largest and tallest in the downtown business district. The interior matches the exterior in decorum; we loved the massive beer steins and Oom-pah-pah statue of a tuba-playing man in green lederhosen.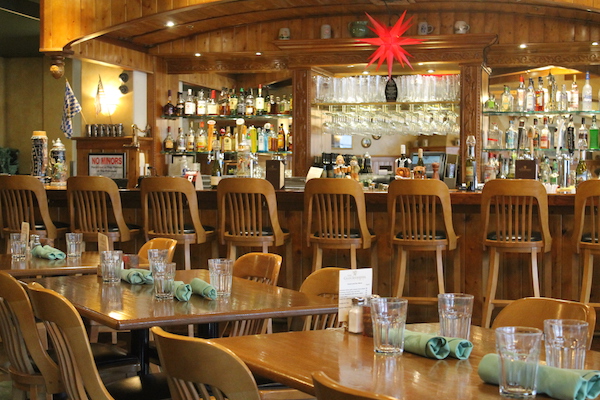 Bursting with Wienerschnitzel and potato cakes, we set out on a walk of the town's antique shopping district. Some of the shops were closed on Sunday, but many were open, including The White Corner Store and an antique mall housed in the building adjacent to the tall, white grain elevator.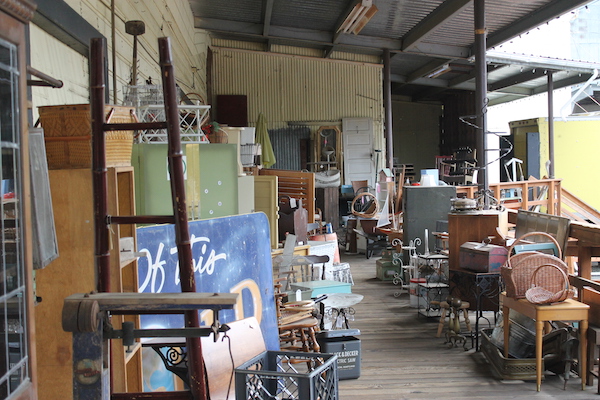 If you have the full day, consider a drive into Silverton to explore The Oregon Garden or the beautiful Silver Falls State Park. We also found a bunch of family-friendly activities and attractions in Salem.
Happy trails!
Pin for Later: