Hidden throughout the 80-acres and over 20 educational and specialty gardens that comprise The Oregon Garden in Silverton are 10 public and 20 private geocaches. Created as a fundraiser to support for the garden's GPS mapping project, geocachers are invited to find all thirty caches during garden hours.
A caveat, admission is required to find the 10 public caches and guests are required to pay an additional $10 for the coordinates of the 20 private caches. GPS units are available to borrow at the Visitor Center and/or at the front desk of the Oregon Garden Resort on a first-come, first-serve basis.
Currently expired, geocachers can expect a new geocaching passport running in conjunction with the Oregon Garden Resort's 15th anniversary celebration beginning July 3, 2016. Fifteen new geocaches will comprise the celebratory passport and completed passports will be entered into a drawing for yet-to-be announced prizes (we'll update this story when details become available).
In the mean time, geocachers are welcome to use a special $2 off admission coupon, which will be uploaded to Geocaching.com as an image within the existing 10 public caches starting this June.
Worth noting, all geocaches hidden inside The Oregon Garden are accessible from pedestrian paths (no need to climb into flower beds or bushwack your own geo-trail).  CITO practices are both encouraged and appreciated. For more information on geocaching at the Oregon Garden, click here.
If you are coming in to Silverton from a distance or for a special occasion, consider staying at the Oregon Garden Resort, a 103-room hotel with spa, restaurant, and lounge, consider the Dinner Escape lodging package which includes two dinner entrees, a bottle of house wine, an overnight stay, breakfast for two, and admission to The Oregon Garden. Rates run $109 on weekdays and $159 on weekends.
Pin for Later: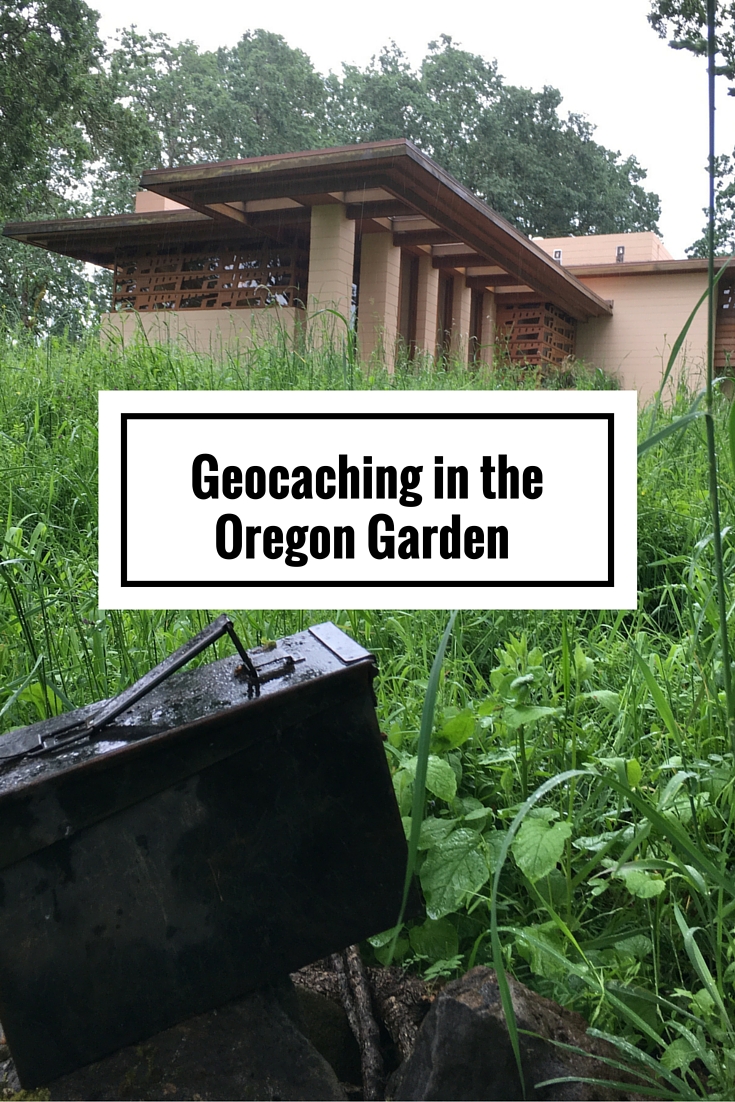 Happy Trails!