Another entry in our "Exploring Oregon" series, we recently visited the Enchanted Forest theme park near Salem, Oregon.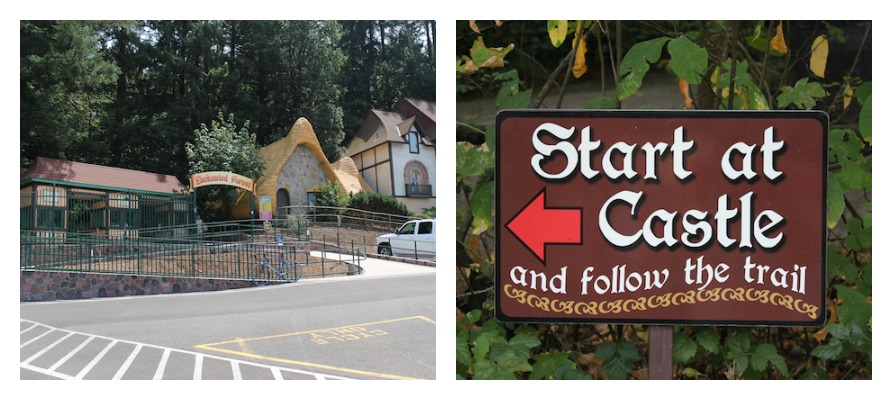 As the name Enchanted Forest might suggest, the theme park was built on the side of a heavily-wooded hill. Celebrating its 44th anniversary in August, today's visitors still enjoy a canopy of shade throughout most of the grounds. The pedestrian flow into the park leads guests through a castle and onto Storybrook Lane, a path that weaves and winds through displays showcasing some of the better known fairy tales.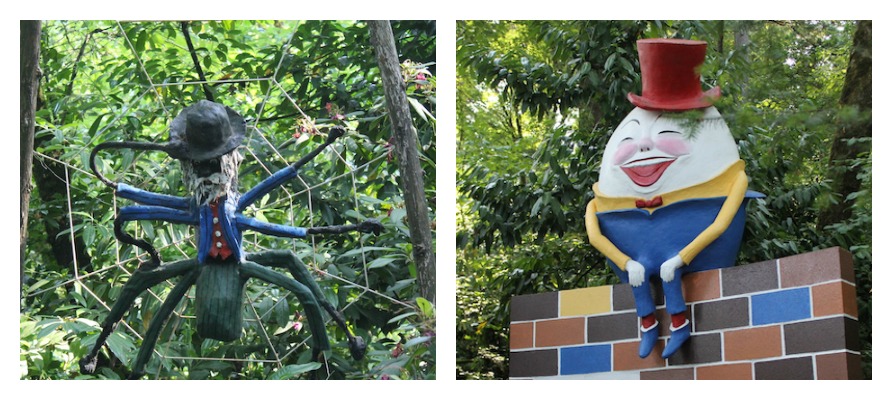 Note that while paved paths and ramps accommodate strollers and wheel chairs, motorized wheel chairs are not recommended due to the steep incline. You may notice that many of the original characters are a bit weathered with age (if you came here as a kid and are now back with your own family in tow, perhaps "nostalgic" is a better word ). Humpty Dumpty, however, recently had an ironic fall and has been replaced with a more industrious version of his original self.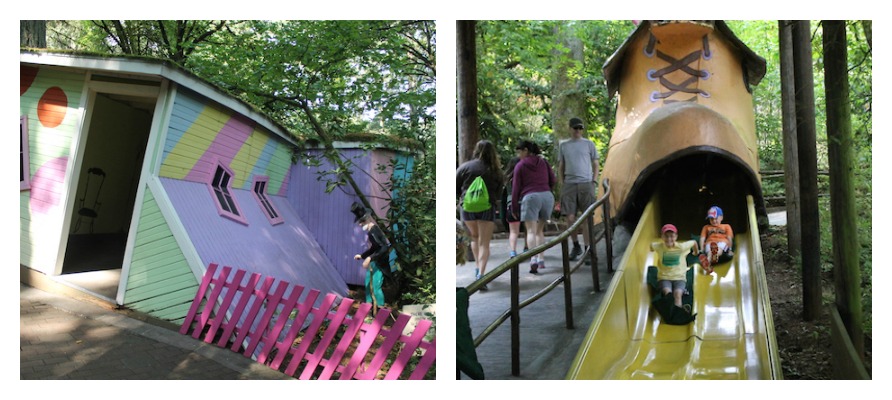 We loved the vertigo-inducing journey through the crooked house and a few trips down the shoe slide. Make sure you snap a photo inside the witch's mouth! From Storybrook Lane, you can head up past the haunted house and kiddie-rides or spend time exploring the Western Town of Tofteville (named after park-founder Roger Tofte) or the English Village. History buffs might enjoy watching the continuously-running film in the Western Town gift shop that explains the history of how Tofteville came to be.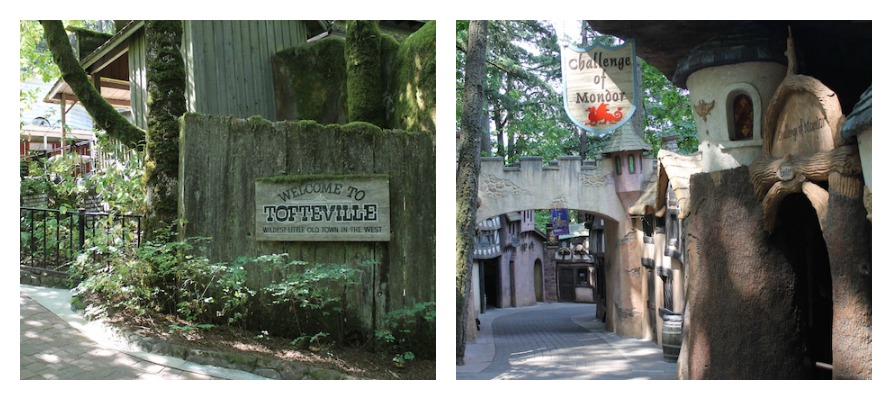 Too afraid to tackle the haunted house, I sent my spouse and older children in as "scouts." On a scale of 1 to 10, we rank this haunted house a 7 (I did see a toddler come out crying, so consider how much your own kid can handle). I would also not recommend the Challenge of Mondor for children prone to nightmares and adults with overactive imaginations (me).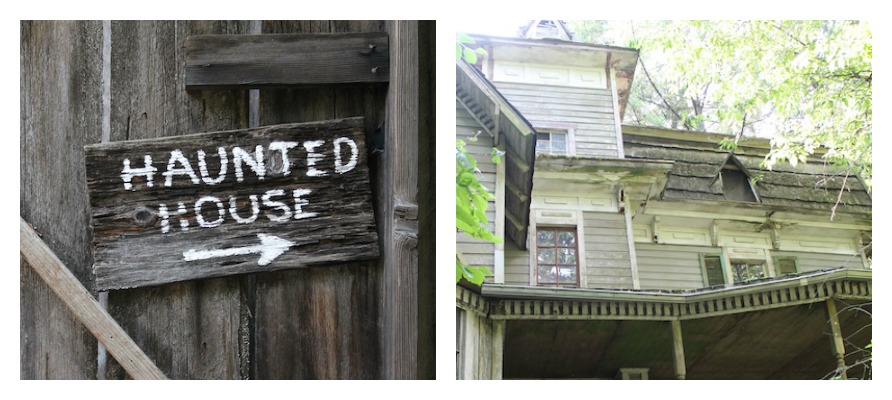 If you have toddlers and younger kids, plan to spend a bit of time in the Kiddie Rides area. As this photo illustrates, kids about to enter fifth- and sixth-grade are too lanky for the inflatable bumper boats (still, we did this twice). They also loved driving the bumper cars, a ride more suited to their ages and abilities.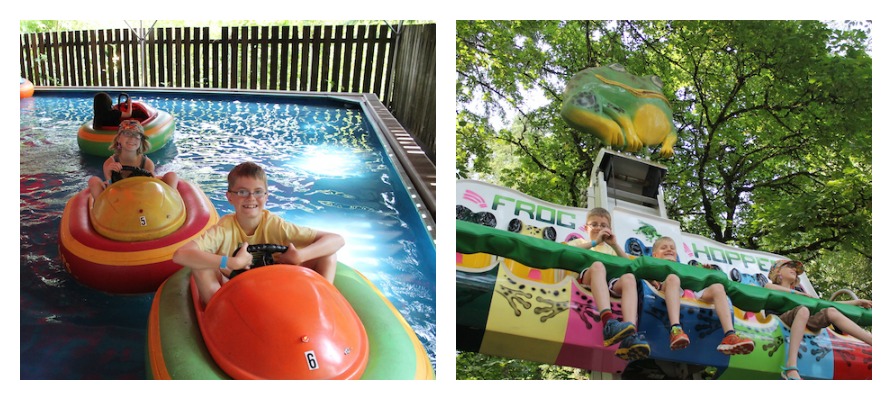 Worth discussing at this point is the park admission structure. While everyone is required to pay a general admission rate, access to individual rides is through tickets or an all-access wristband. Each ride requires a different number of tickets, and many rides have a minimum height-requirement. If your kids are like mine and in that "in-between" age where they are (1) young enough to want to squeeze into bumper boats but (2) tall enough to tackle every ride, then the all-access wristband makes sense. If your kids are only interested in the "bigger" rides, then you may just want to buy ride tickets on a case-by-case basis. I had an all-access wrist band, but only ended up going on the log ride one time. In my case, the best strategy would have been to purchase four ride tickets at $1/each.
Book Your Stay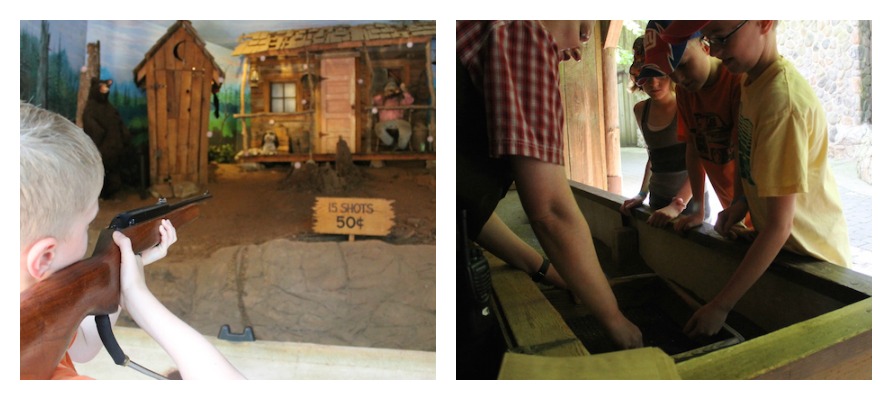 One exception to the all-access wristband is "Panning for Treasure" in the Western Town. For 1 ticket ($1), your kids can "pan" for rocks and jewels in a sandbox like structure designed to look like they are prospecting for gold. Each kid receives at least one jewel and this experience results in a fun trip souvenir. We also enjoyed the Hillbilly Shoot'N Gallery, where 50 cents will get you fifteen shots at the prospector's cabin (we hit the target on the outhouse and discovered it to be occupied!). Adjacent to the shooting range are remote-control boats, also 50 cents (if you don't have change, look for the machine to the left of the shooting range).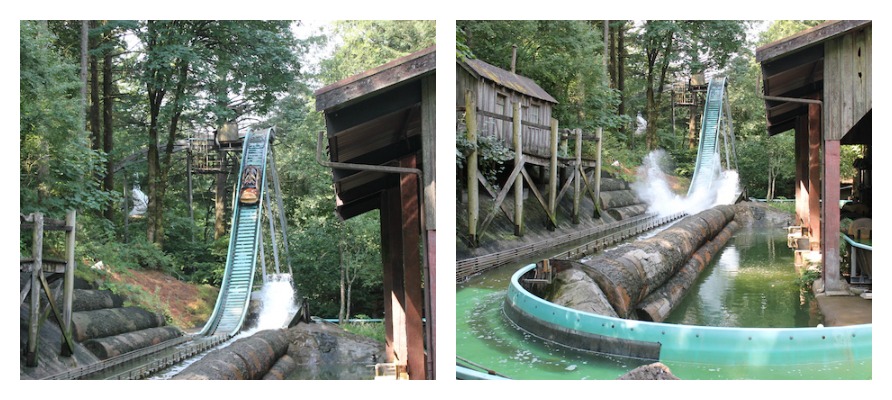 My personal favorite ride of the day was the Log Ride. I've been on other log rides at amusement parks across the country and the Enchanted Forest version is a hybrid between a roller-coaster and water slide. Ponchos are available to borrow if you want to hedge your bets against a grand-finale soak. I found sitting in the far back and shielding yourself with children an effective strategy.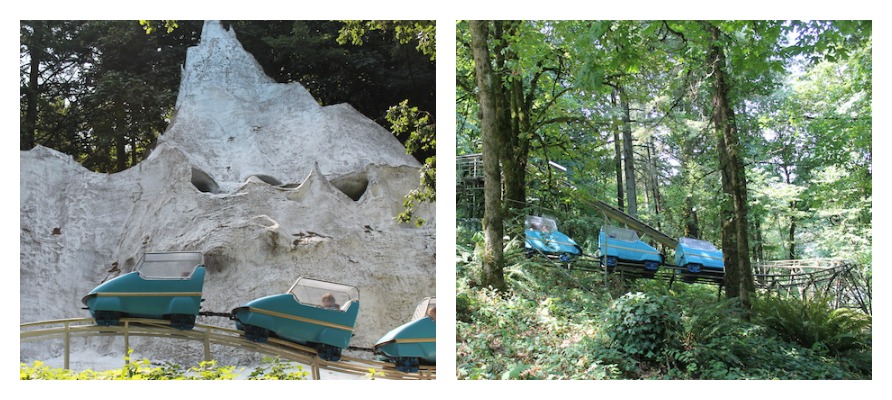 Friends of ours had fore-warned us about the "whiplash" experience on the ice mountain bobsleds. We adults watched from afar while our kids enjoyed the action. That said, the true park highlight (for me) was the free 25 minute performance of "The Emperor's New Clothes," performed at the outdoor Fairweather Theatre. A hilarious, interactive, and engaging performance, you don't want to miss this performance.  The park also suggests the theater as a place to nurse babies and find solace during non-performance times of the day.
Travel Tip: If you love Enchanted Forest, check out Trees of Mystery in Klamath, California.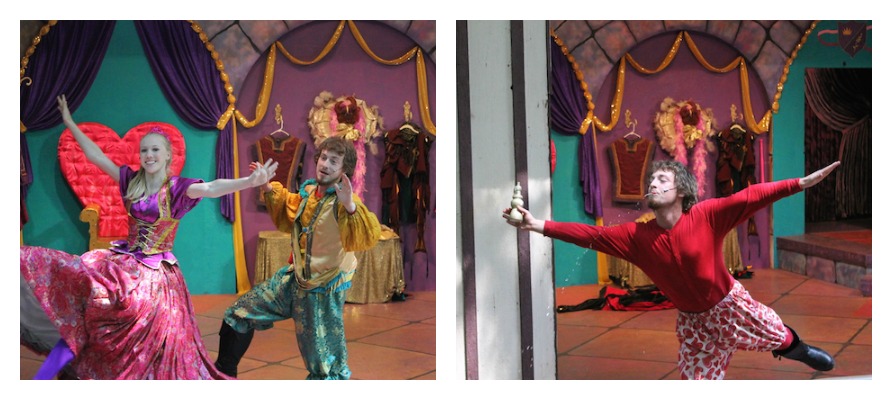 Winding towards the park exit through the English Village, we enjoyed a cafe lunch while watching the seven-minute Fantasy Fountain show (the indoor show runs every eight minutes, is free, and worth checking out). Reasonably-priced face painting is available in one of the shops—if you are celebrating a birthday, you may want to consider the fairy princess makeover which includes a headband, dress, wings, and face paint for $35.90.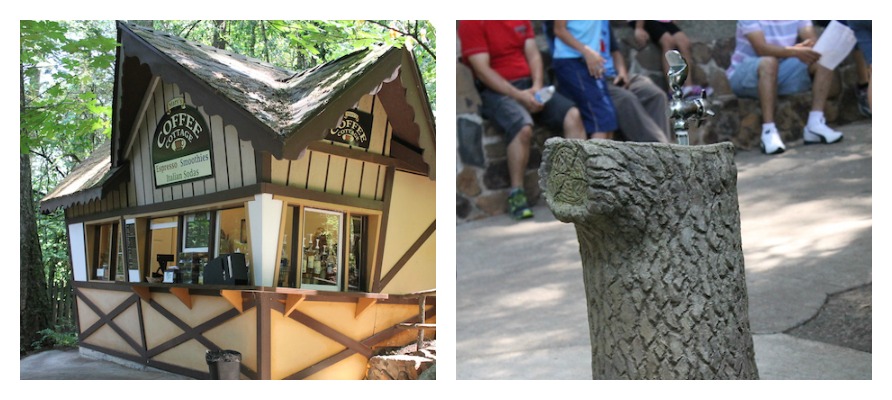 Picnic lunches are welcome in the park (they'll even store cold items for you), but leave your alcohol at home You'll find a wooded picnic area past the English Village and closer to the main entrance. Any coffee drinker in Oregon will appreciate the Coffee Cottage (or  Ye Olde Coffee Haus, as I have decided to call it). Look around and you will see Enchanted Forest has paid attention to many little details; my favorite is the drinking fountain tree stump.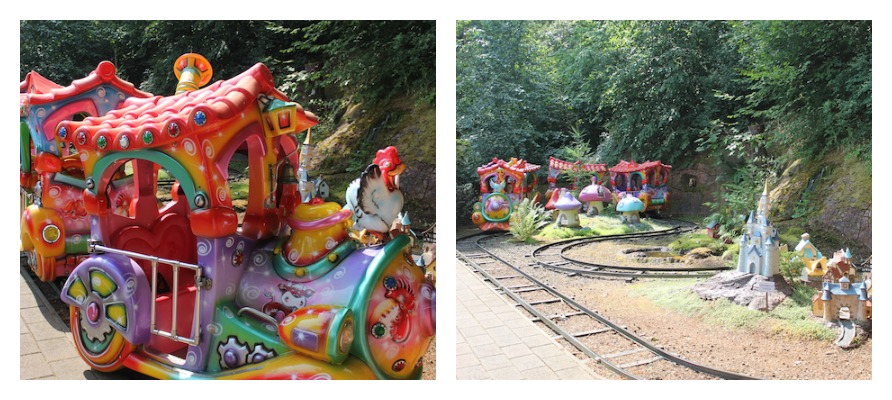 In general, we have fallen in love with the Enchanted Forest theme park and can see why it has stood the test of time. Located at 8462 Enchanted Way SE in Turner, Oregon (metro Salem), take exit 248 off of Interstate 5. Check the park website for hours of operation and other useful information: http://www.enchantedforest.com
A special thanks to Enchanted Forest theme park for providing us with five admissions and ride bracelets for the purposes of this review. As always, we try to be fair and objective and include information families everywhere can use. We never recommend anything we would not take our own families to.
Travel Tip: If you love Enchanted Forest, check out Trees of Mystery in Klamath, California.