Situated fifty two miles south of Astoria, Oregon, Highway 101 runs through downtown Rockaway Beach. A lovely little seaside village perhaps best known for it's annual Kite Festival, Rockaway Beach has lots to offer families. To begin, the beach is fairly easy to access. Look for the public parking lot near South 1st Ave, near the Rockaway Beach Chamber of Commerce that is housed in a bright red train caboose.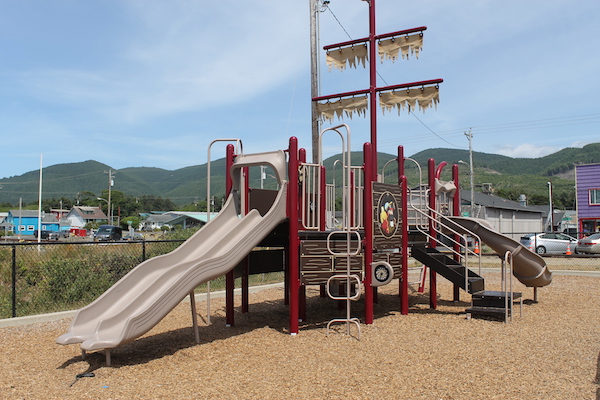 Here you'll find picnic tables, public restrooms, and a fun pirate-themed playground structure. The Oregon Coast Scenic Railroad has a depot at Rockaway Beach, and while we did not take a ride on this particular visit, we did see passengers loading the train. Note: dogs are allowed in the open cars. And on the subject of man's best friend, check out other resources for dog-friendly activities in the region.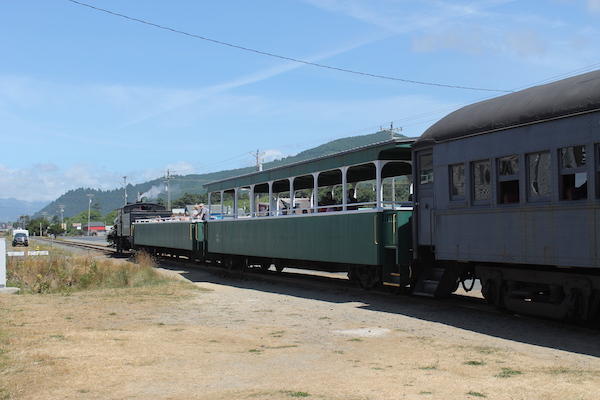 Rockaway Beach offers lots of venues for finding ice cream treats, sandwiches, salt water taffy, pizza, and seafood. We enjoyed Hawaiian shave ice from the hut near the Sand Dollar Restaurant and Lounge.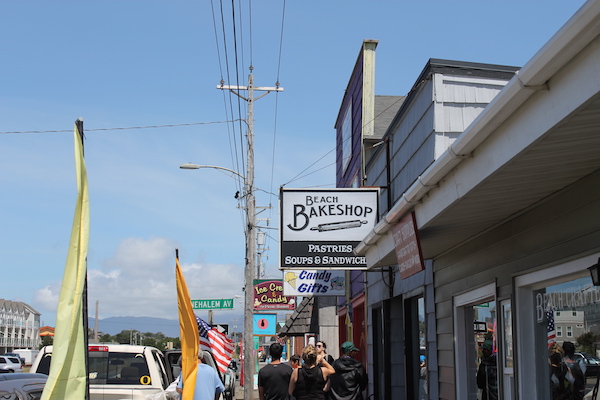 The beach itself is wonderfully long and wide, with lots of room to spread out and fly kites. During our visit, we saw many kites flying up and down the coast.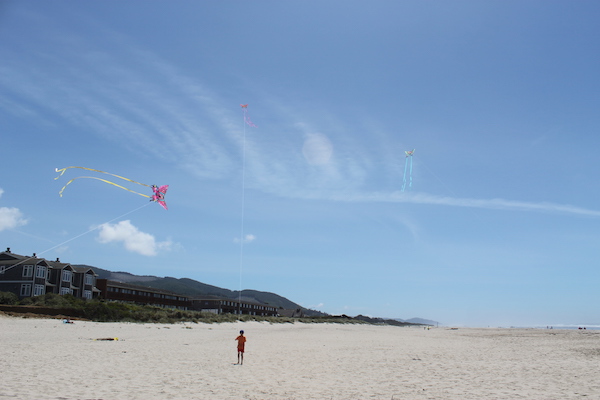 As you might suspect in a place where natural beauty draws tourists, Rockaway Beach is home to many artists and artisans. Enticed by a sign that said "blow your own glass float," we popped into Ring of Fire Glass Works on the south side of town and watched a glass starfish take shape right before our eyes.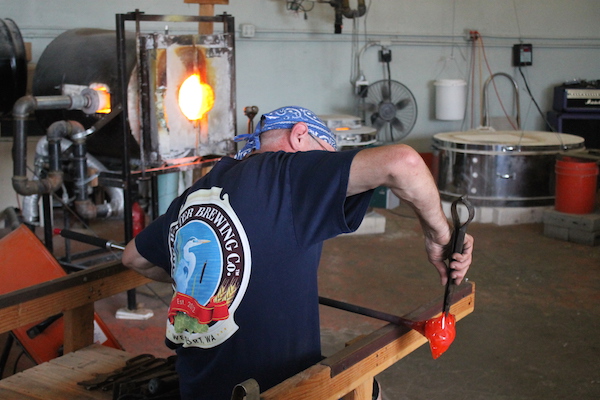 Stay tuned for more ways to explore Tillamook County and the Northern Oregon Coast.