You love hiking, and it is only natural to want your kids to love it too. Hiking is a great way to connect with nature, rely on the land, and build a family bond. So, how can you make sure your kids will love it? These 10 tips will help to ensure your kids build memories and have a great time on your next family hiking trip.
Keep Things Simple and Earth Friendly
If your child has never hiked, you will want to take it easy at first. Don't select one that will take forever for them to finish. Try to choose hikes that have some scenery, like a waterfall or a gorge, so they have goals to attain while they enjoy their hike. Teach them about the surroundings and what it means to keep our planet clean, and how keeping our planet clean means we can enjoy the beauty of nature.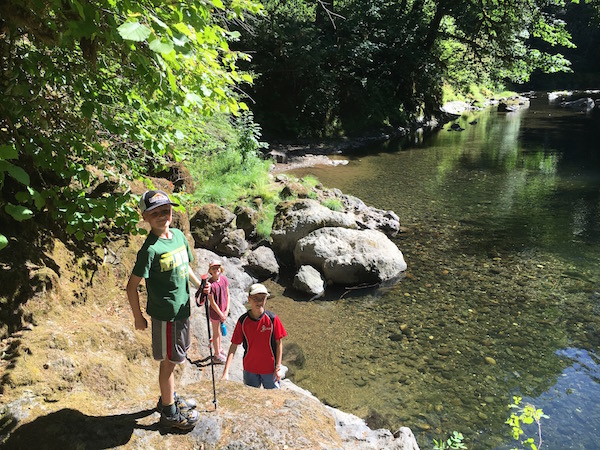 Take Lots of Breaks
Kids can get restless, as they have a ton of energy. If they get too bored or low on energy, they can get tired and upset. During your hike, you can keep your kid going by taking breaks and giving them snacks and water to fuel up on. This is a great way to keep your child motivated when hiking, and a great way to keep their energy going, as well as focused on the task.
Play Games
Kids love playing games and you can play several on the trail! For example, you can have a scavenger hunt or go Geocaching. These involve being very active outdoors. You can pay the alphabet games, hide and seek, and even sports.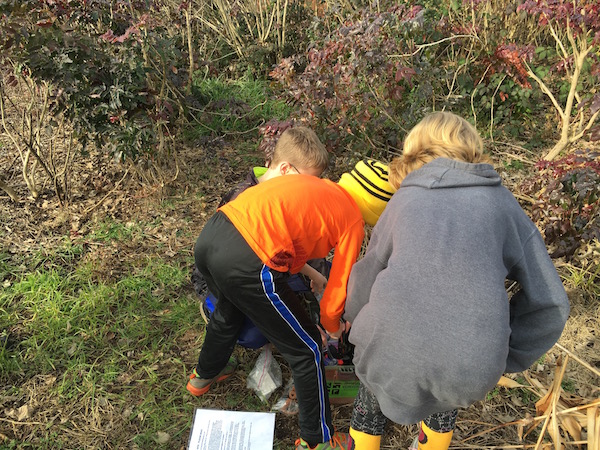 Leave No Trace
By now, you will have explained the importance of keeping our planet clean. Using the methods in leaving no trace, means that future kids can enjoy the land like your child is now. This means that you take care of all of your trash, and take everything with you that you brought. By leaving little to no trace that you were there, the area is preserved for others who can enjoy it.
Dress for the Weather
Even if you check the weather for the time you will be hiking, things can change. You want to dress appropriately but still be prepared. You and your children should be dressed in layers in case the trail gets a bit chilly. You will also need clothing for wet or windy weather, which means a windbreaker or a rain coat.
Be sure to bring the right accessories as well. Your kids will need hats, maybe gloves, and some sunglasses. They should have decent hiking shoes or boots so they can withstand the trail for a while. Also, since kids will be kids, and somehow get dirty, you should have an extra outfit for them. Also, shoes need to be very comfy, and supportive, especially for kids. The quality of their footwear can directly impact their posture. The best option is to use shoe inserts which are specifically designed for this purpose. Luckily there are websites like Protalus that contain all the information you might need to make the right insole choice.
Be Prepared
Whether you are with your kids or not, you need to be prepared. You will need a first aid kit, as well as items like wet wipes, a camera, safety equipment for you and the kids, as well as sunscreen and lip balm for sun protection. These items will ensure your trip is smooth as your children will not feel the discomfort that they would get from chapped lips, and so on.
Camp Cooking
If you plan on a hiking trip where you will stay overnight, you can bring along a backpacking stove, which will give you a hot meal at the end of your day of hiking. You can also use the fire pit at the campsite to make fun and easy meals for the kids, such as hot dogs, s'mores, and more.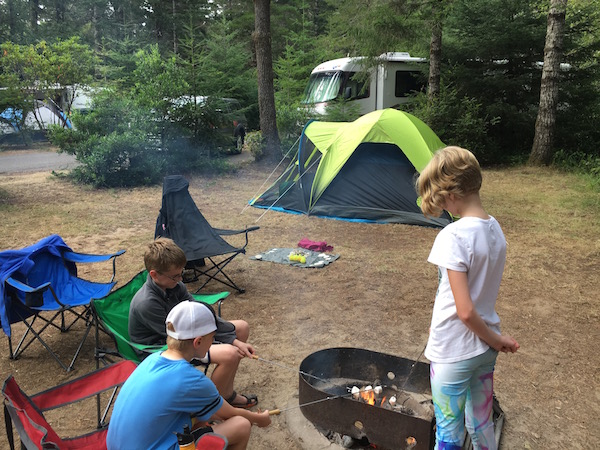 Experience Different Trails
Over time, you will know if your kids are really into hiking. You can take them on various types of trails with different things to experience, and different scenery, so they can get to know nature like you do. You can engage your children in going to new trails, going through different types of terrain and seeing new and exciting things in nature.
Use Positive Reinforcement
If your child is new to hiking, or has only done it a couple of times, you should always reinforce them with positive sayings. Tell them how great they are doing on the trail, how well they are treating the planet and space they are using, and how they are doing good at following tasks and using trail etiquette. Children need to be told how well they are doing, so they can keep their confidence up. Doing so will possibly make them love the outdoors more.
Know When to Stop
You should know your children's limits and know when to stop your hike for the day. Whether your children are tired, there is wet weather, or if someone has a scrape, you know when to call it quits. You don't want to make hiking and nature a bad thing for your kids, so you can always pick up at another time, and go relax for the rest of the night. Be sure to commend them for all of the hard work they put into hiking and let them know it's okay to quit and try another time.
In Summary
Taking children hiking can be difficult at first, but teaching them the proper ways will help them have a great time and want to continue to hike and be outdoors. If you follow some simple rules and keep your children engaged, they will surely grow to love the outdoors, and hiking, and will hike with you for years to come!
About the Author
Rebecca lives in Santa Monica, CA, but loves hiking all over the world. Her favorite is Everest Base Camp Trek in Nepal. It took her 28 days to complete the hike because she like to slow down and enjoy the adventure. She writes for HikingMastery.com and is currently planning her next big adventure.