Vulcan, Birmingham Alabama's colossal statue is the world's largest cast iron statue and considered one of the most memorable works of civic art in the United States. Designed by Italian artist Giuseppe Moretti and cast from local iron in 1904, it has overlooked the urban landscape of Alabama's largest city since the 1930s.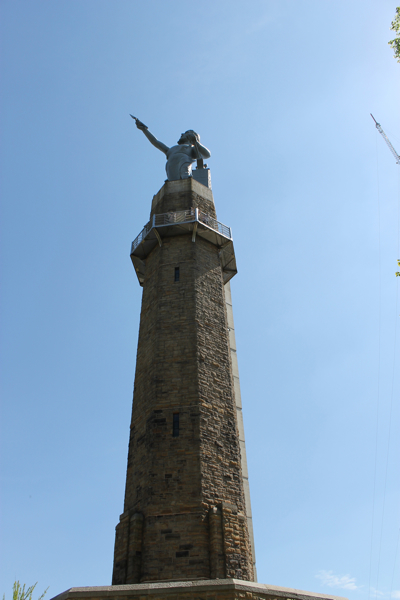 Located at 1701 Valley View Drive  in Birmingham, Vulcan Park makes for a nice road trip stop. With a museum and trip to the top of Vulcan's tower, you'll enjoy scenic views of downtown Birmingham and several opportunities to educate your children about both the Industrial Revolution and the Civil Rights Era.
A nice place for a picnic or a leg stretch, you can climb to the top of the tower by way of the original staircase or take the express elevator to the top (this is the newer structure to the right of the tower shown in the photo below).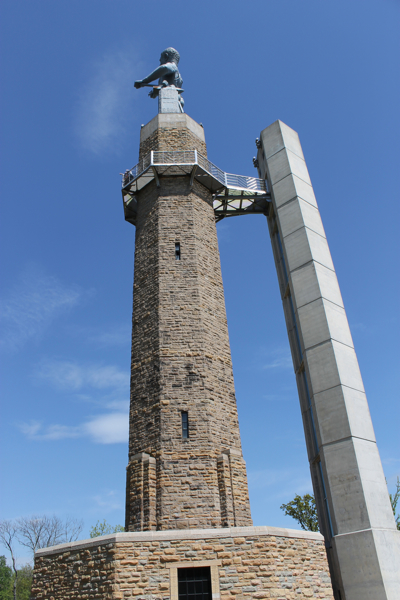 We enjoyed learning about the construction of the statue, including lots of giggling about his muscular backside.