A recent spring break road trip had us out of the frozen tundra and driving through Alabama on our way to the white sand beaches in the Florida Panhandle. As usual, we tried to find a geocache at every stop—a big thanks to all of you who hide containers at rest areas. A "search by favorite points" feature near the town of Pintlala revealed we happened to be only a mile from The Director's Travel Bug Hotel (GC3MFAD)—a Premium Member geocache with 82 favorite points. Naturally, we had to see for ourselves.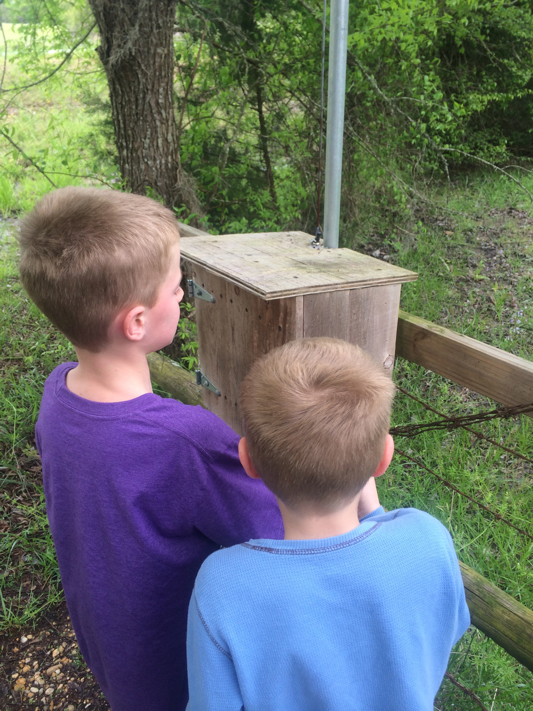 The Director's Travel Bug Hotel is rated 5 Stars but not for Difficulty or Terrain but for the Accommodations for all those that travel through this Hotel in Pintlala, Alabama. This is by far the best Hotel in Pintlala (it is also the only one). There are plenty of rooms for all guest and even two Penthouse Suites for those that appreciate the finer things in life and need the extra room. It is the one with the Red Roof Inn, there will be a light left on for you and you will be smarter for spending the night with us. Be sure to register at the Desk in the Lobby area before heading to your room.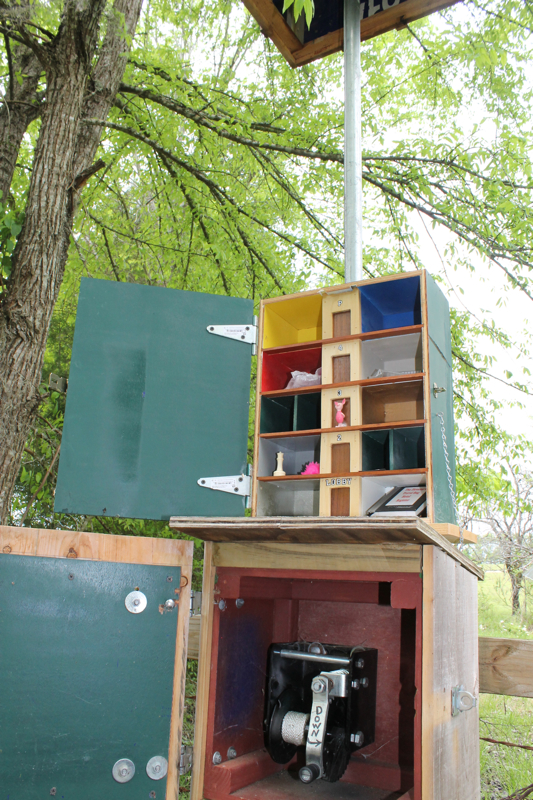 Using the combination for the padlock found in the "Hints" section, we unlocked the wooden container at the bottom of what appears to be a birdhouse on a pole. Inside is a crank-and-pulley system used to lower the travel bug hotel down a rope.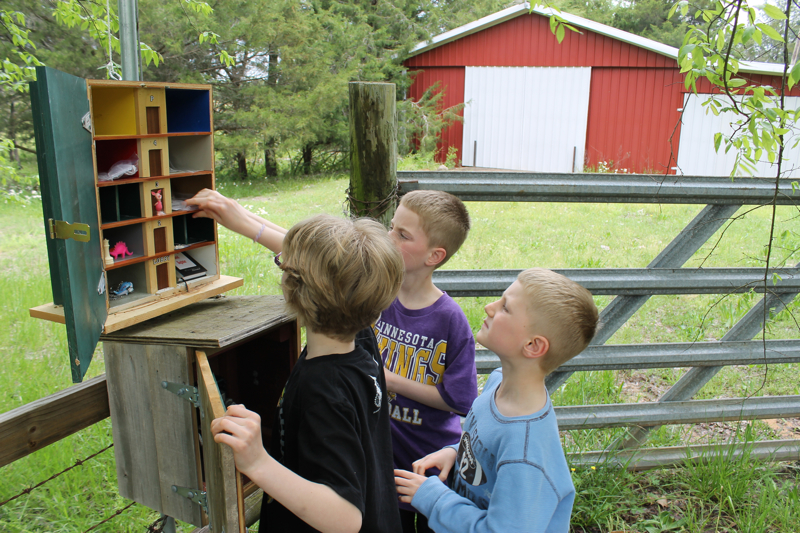 The kids took turns with the handle (this takes some time) while I took photos and video of them enjoying the experience. The geocache description indicates the hotel is for travel bugs only (no geo-swag) and we found several "guests" checked in to the rooms in the various floors. Micky and Minnie are on-call at the lobby and Piglet appears to be the bellboy. We checked a few travel bugs out of the hotel and took them back home to Wisconsin.
In general, searching by favorite points has been a quick-and-easy way to find geocache containers that are located in a fantastic place, feature an extremely creative container, or both. After our visit, GC3MFAD is at 83.