As our geocaching journey continues, I'm always impressed by the creative cache containers people come up with.
Building on my original post, 10 Unique Geocaching Containers, here are five more that earned one of my favorite points:
Magnet Cache
Do you see it? The hint for this magnetic hide was 62092; I found firmly attached to a lamp post somewhere in Idaho. Since then, I've found a few more sign caches; not magnetic, but hanging to a chain link fence). I think both types are ideal for urban hides. The trick with this type of container is the ability to keep a log book both flat and dry. Obviously, you'll need your own scribble stick.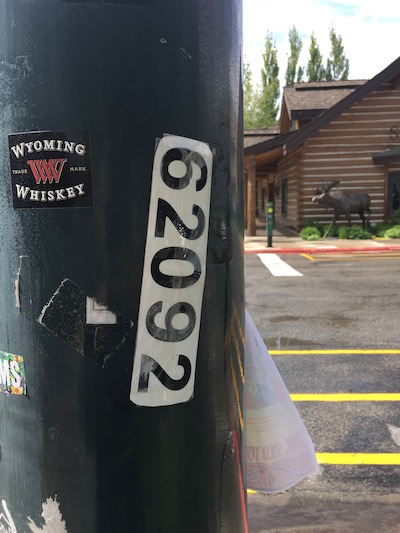 Bicycle Lock Cache
Another ideal urban container, I found this bicycle lock somewhere in Oregon. I figured out a special hint for the three-digit code. As you can see from the photo, there's really only room for a small log sheet and maybe a pathtag.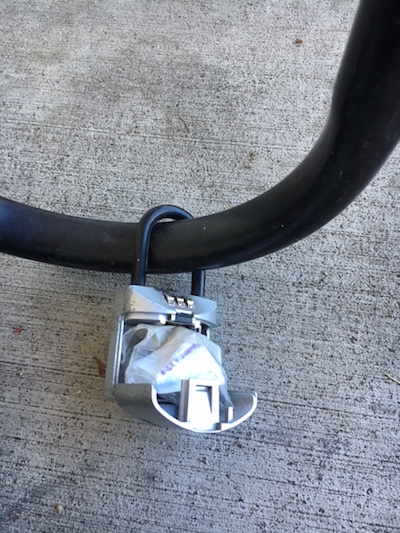 Poetry Wall Cache
A micro cache lies amongst the lines of prose on this fabulous Poetry Post. I found this creative hide in the home of the Oregon Shakespeare Festival; might I suggest a bit of geo-Haiku on ye' olde log book?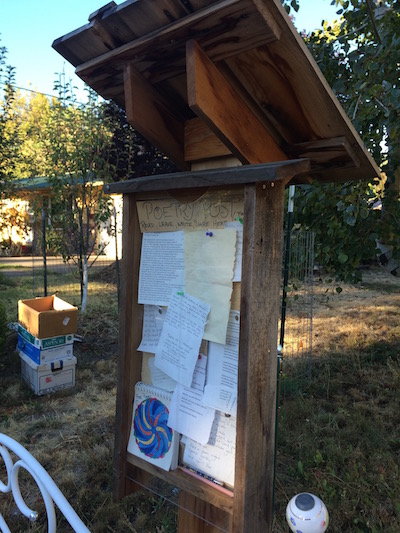 Grassy Camouflage
I found this expertly camouflaged container tucked inside a salal shrubbery near the Oregon coast. I was expecting a bison tube hanging from a branch, so the plastic grass threw me off path for a bit. Thankfully my kids found a nearby playground while I continued to hunt.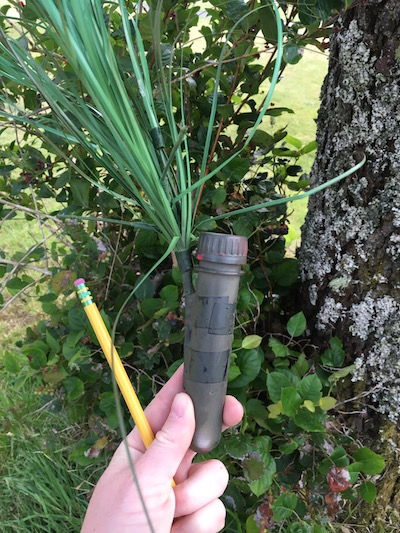 Utility Cache
I found this mock utility cache behind a museum in Wyoming state. The trademark green sticker is a bit of an "X-marks the spot," but figuring out how to unearth the log book requires a bit of experimentation. If memory serves me correctly, this container is big enough to be a letterbox hybrid. (See the feature photo above.)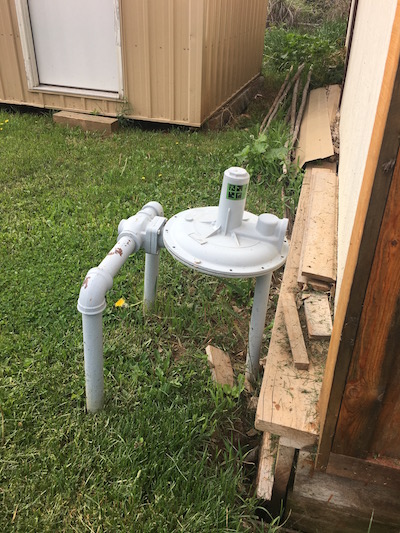 Happy Caching! 
Pin for Later: