Continuing our exploration of the Oregon Coast, this past weekend's road trip brought us to the Oregon Dunes National Recreation Area, a 40-mile stretch of sand dunes located to the north of Reedsport and the south of Florence along Coastal Highway 101.
While the US Forest Service website notes the recreation area provides several entrance points with opportunities paddling and camping, we stuck to hiking, picnicking, wildlife viewing, and beach exploration at the Day Use Site.
To begin, we parked in the lower lot and secured a day pass for $5. A paved path winds down to a wooden viewing platform and is nice for families with strollers, wheelchairs, or limited time—picnic tables are tucked into the woods along this trail and offer a semi-private dining experience.
From the platform, you can see the ocean in the background and appreciate the one-mile distance and 500-foot elevation change between the ocean and parking lot. This is where we also noticed dogs, kites, bicycles, and ATVs are not allowed on the beach between March 15 and September 15; shorebirds are nesting during this time and visitors are required to stay on the designated trail (and then move promptly to the wet sand area once they reach the beach).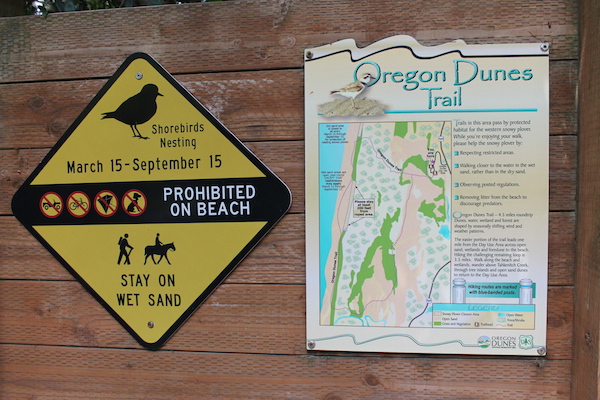 Modern restrooms and a drinking fountain is located at the trailhead; if you have children you'll want to take advantage of both. The Oregon Dunes trail is a 4.5 loop with a 1 mile out-and-back option if you just want to get to the water. Families may want to start on the paved switchback unless you want to run down the dunes right away. Note that it's much easier to go down a dune than climb back up (your calf muscles will thank me later for this bit of advice).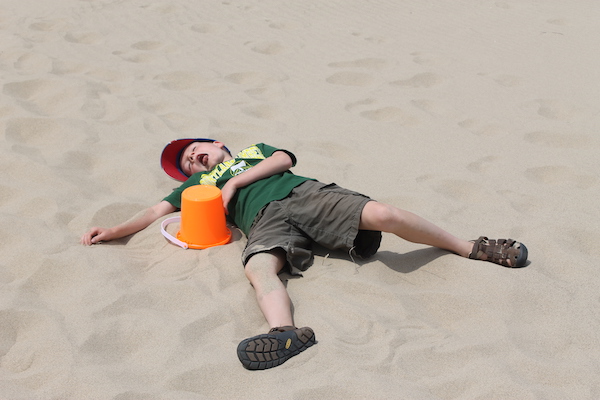 Staying on the trail for the first part of the journey is a bit ambiguous, just look for the footsteps and opening in the wooded area below.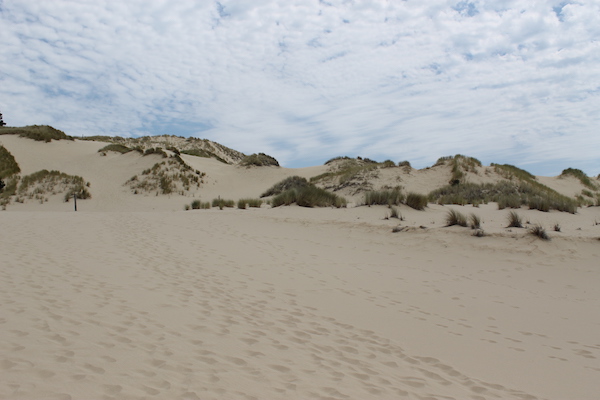 This sign marks the turnoff for the longer loop.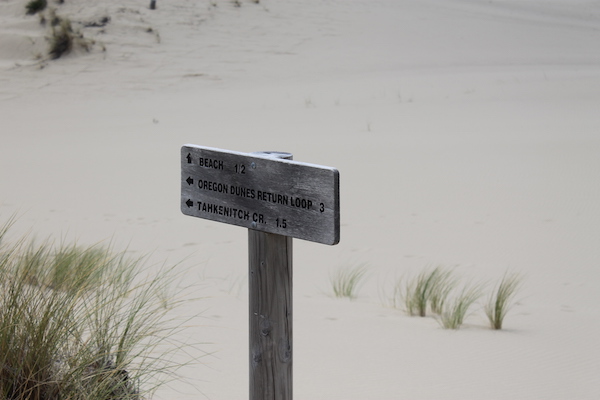 The second halt of the one-mile hike takes you through a densely packed mix of deciduous trees, native grass, and undergrowth. This portion of the hike felt much longer than a half-mile to our kids. Make sure you bring plenty of water, regardless of the air temperature—there's something about hiking in sand that puts your mind into desert survival mode.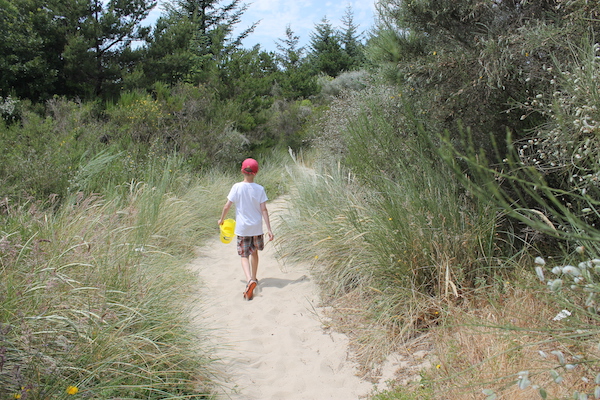 Our reward for marching onward was the beach; again heed the signs instructing you to stay on the wet sand. This sign warns visitors that the beach is strictly patrolled and that anyone not following the rules may be issued a citation between $300 and $5000.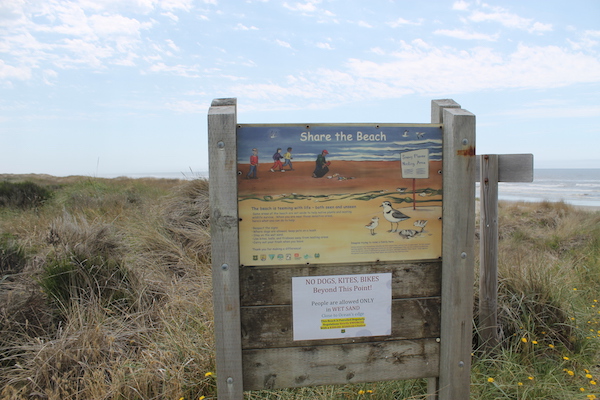 After plucking sand dollars from the surf, we made the uphill climb back to our van. A manageable hike for elementary kids, plan between one and two hours to fully appreciate the experience.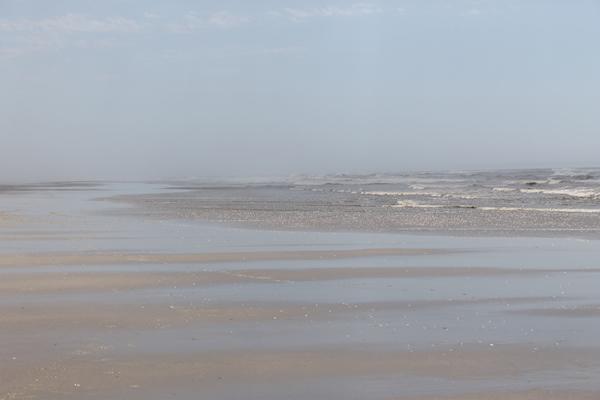 Happy trails!