The last stop on our Costa Rica vacation, we spent 24 hours in the capital city of San José. Researching San José before our trip, we learned the essence of the city could easily be accomplished in a day or two and this was our real-life experience.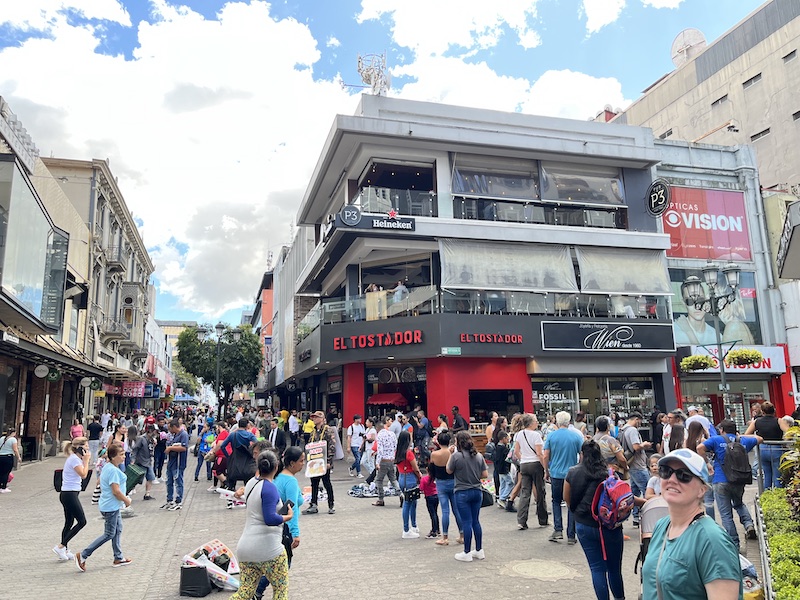 After checking into our room at the Hotel Colonial and paying to park our rental car in paid overnight lot we ventured out on foot through the downtown business district in the direction of the Merado Central (Central Market).
TIP: Outside of a handful of restaurants and bars, San Jose stores and shops roll down their doors and put out their garbage at the end of the working day.
TIP: If you plan to drive in Costa Rica, read this story first.
Mercado Central
Located on Avenida Central, a bustling hub of tourism and commerce, the Mercado Central is an indoor market packed with vendors in stalls selling produce, meat, coffee, clothing, souvenirs, herbs, and restaurants.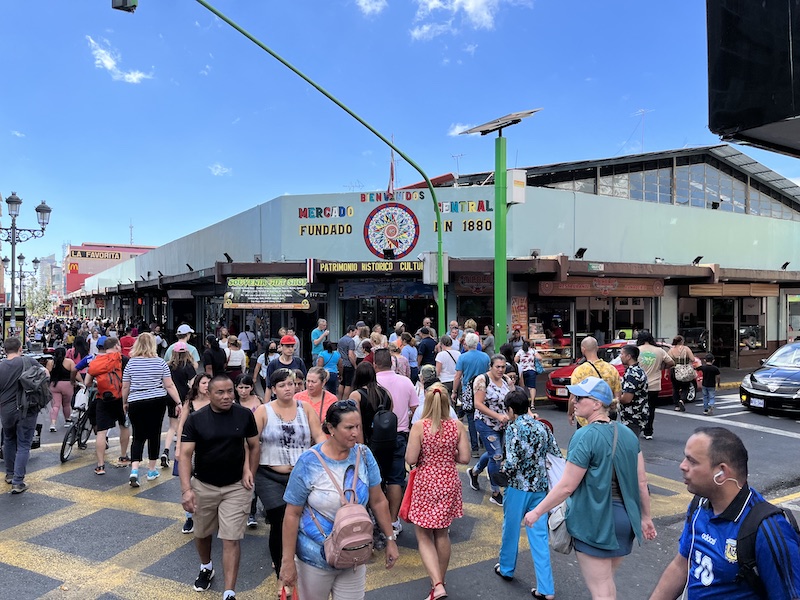 Meander through the narrow isles, perfect for people watching and getting a feel for the culture. Enjoy traditional cuisine like rice and beans or soup and plantains at one of the intimate food counters. This is truly an experience you won't want to miss.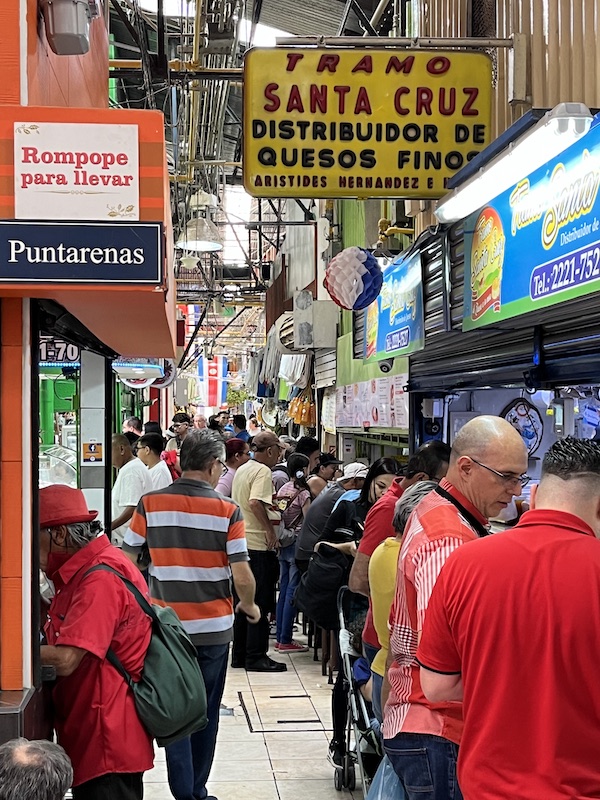 Simón Bolívar Zoo and Botanical Garden
A stone's throw from the downtown San José banking district, the Simón BolÍvar Zoo and Botanical Garden is an urban sanctuary. Featuring crocodiles, parrots, sloths, and the world's luckiest raccoon, a family could easily spend an hour and a half on the path circumnavigating the exhibits and enclosures.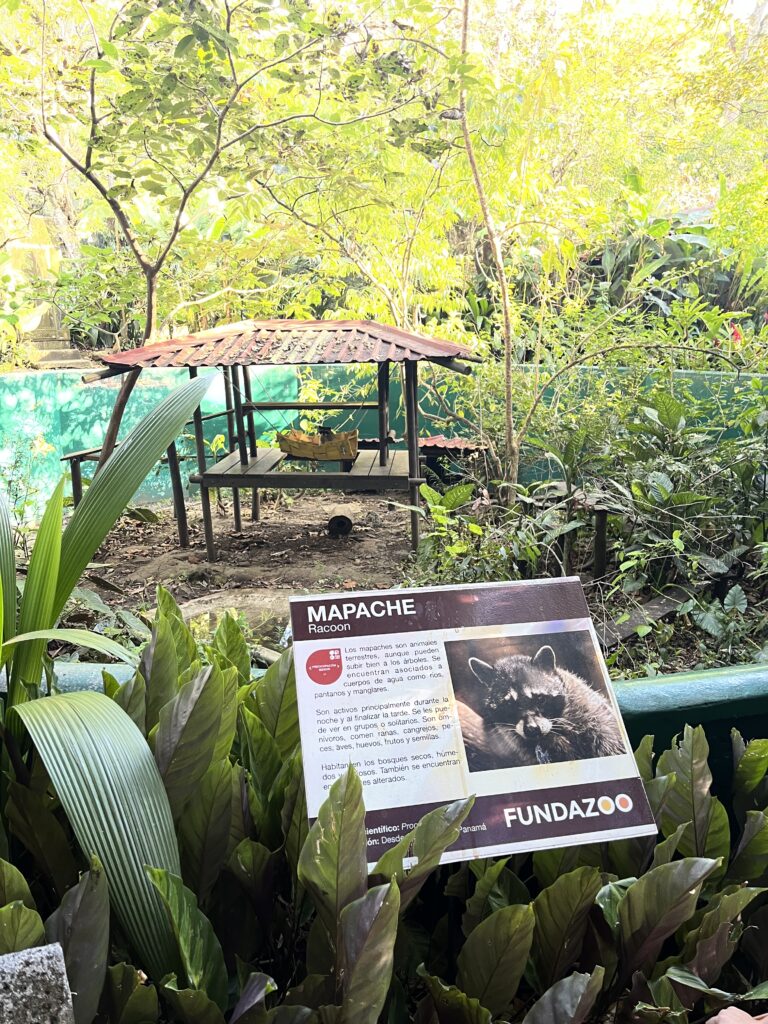 If you go, plan to leave time for a visit to the Spirogyra Butterfly Garden located nearby on the north side of the Río Torres (River Torres) that divides the two complimentary attractions.
National Museum of Costa Rica
Many of the stories we read suggested the National Museum of Costa Rica as a way to learn about the country's military and pre-Columbian history. Artifacts range from archaeological findings and artifacts to noteworthy exhibits on the country's geology and anthropology. The courtyard, located in the Bellavista Fortress near the Legislative Assembly building is also an excellent spot for a picnic or a rest.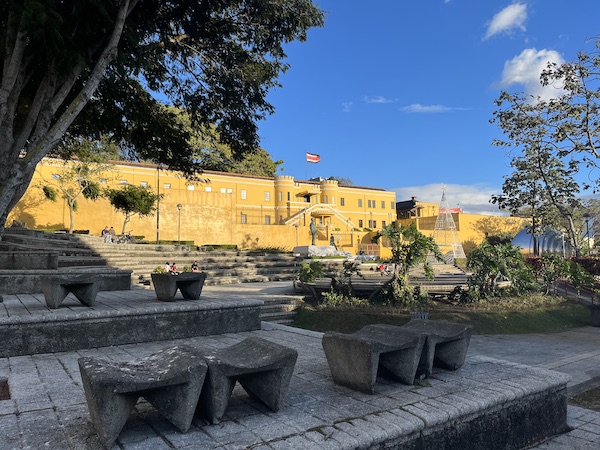 Book Your Stay
We intentionally booked a room at the Hotel Colonial based on proximity to these downtown attractions and for its authentic "old world" colonial atmosphere. Our room was clean and spacious and we enjoyed people watching from the second-story street level balcony.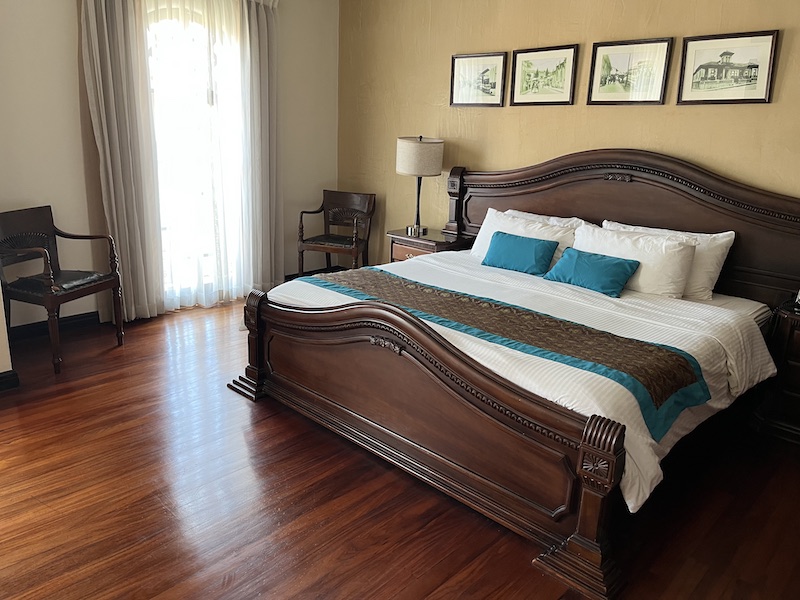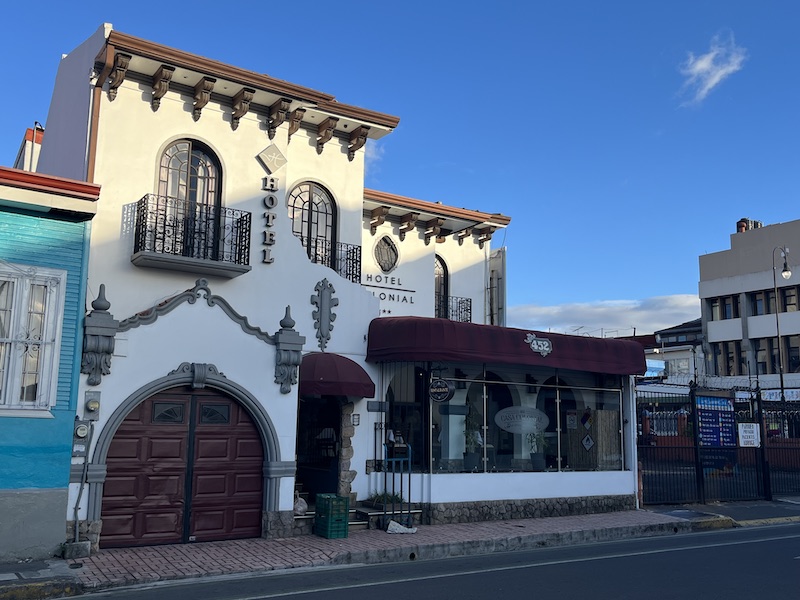 Book your room using the link above or find a location in San Jose that suits your travel needs and preferences on this interactive map. Happy Trails!