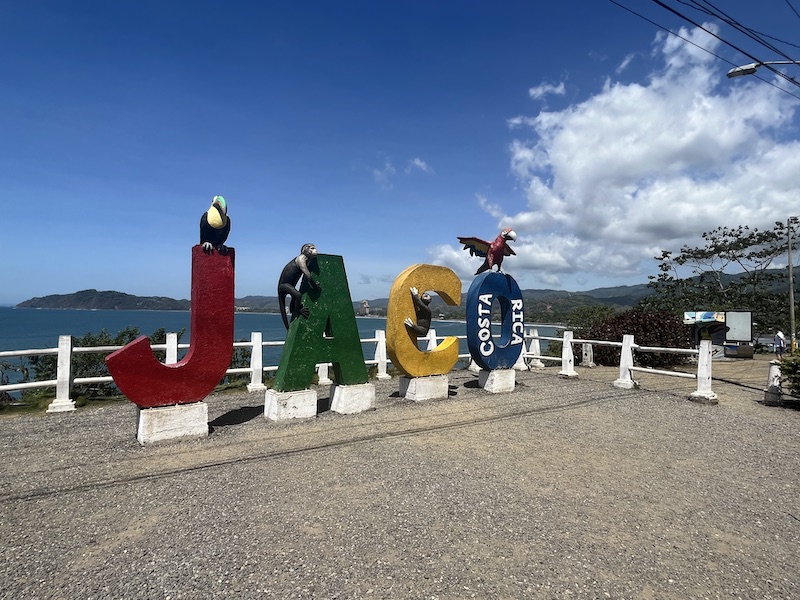 Located on the Pacific coast southwest of San José, Jacó, Costa Rica is known for surfing and nightlife. The second stop on our Costa Rica road trip, Jaco is a gateway city to many national parks. We made a stop to see the crocodiles and scarlet macaws near the Tárcoles River  and Cara National Park on our drive down from Atenas.
TIP: If you plan to drive in Costa Rica, read this story first.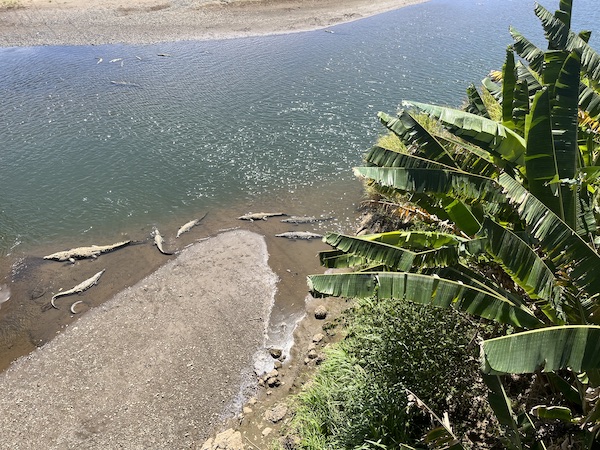 Our room at Hotel Ibiza was a stone's throw to the waterfront. We passed several lazy late afternoon hours walking up and down the down the beach stopping to enjoy a cocktail at a bar with a second story view. If you decide to swim at this beach, be wary of the rip tides (we watched a beach rescue) and wear a floppy hat as the sun is a bit intense if you have not seen it for several months.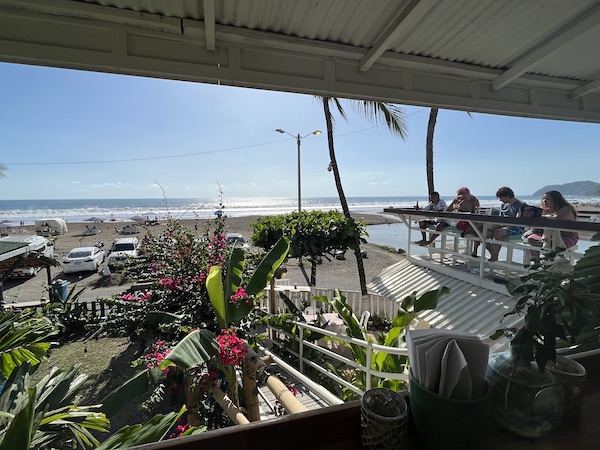 We returned to Hotel Ibiza for a dip in the pool and more cocktails made fresh at the hotel bar. The property has covered and lawn seating, a kiddie pool, and balcony views from the rooms.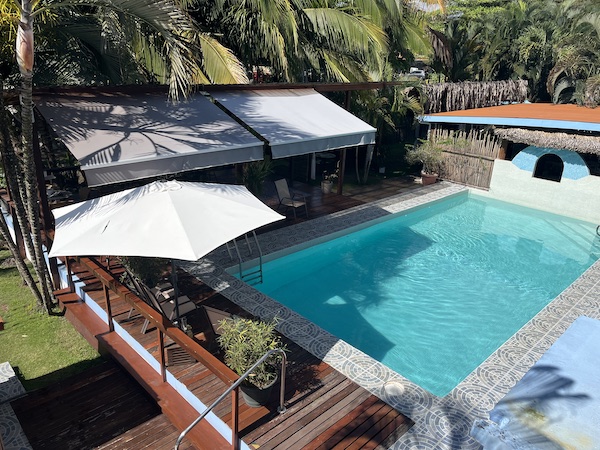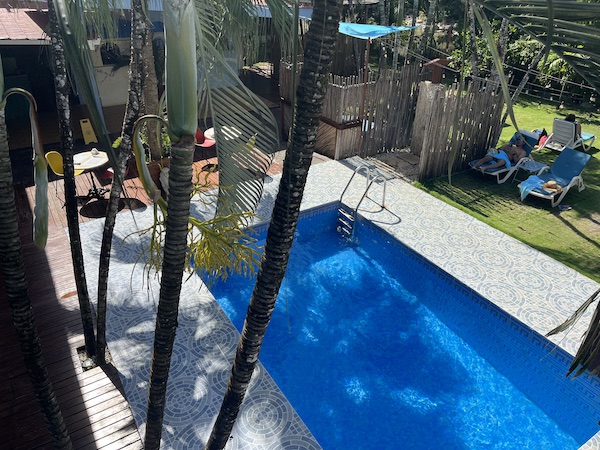 After dark, we strolled up and down the main drag, shopping for souvenirs at the many tourist shops. For more family friendly venues and even an outdoor playground, head to the Jaco Walk Shopping Center. At the Rolling Thunder Saloon, we joined throngs of Americans and Canadians for drinks and dinner to the backdrop of a 90s cover band.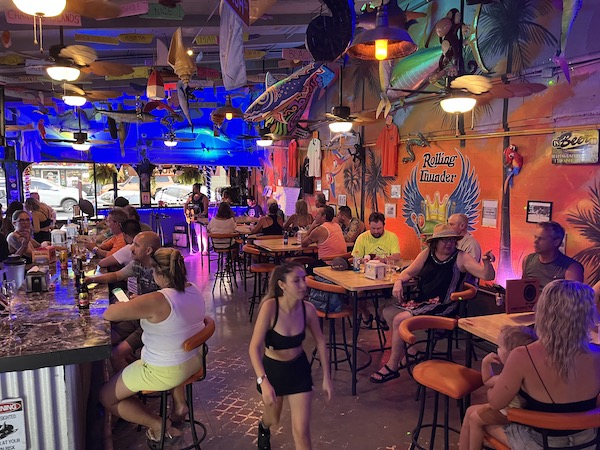 The total cost for a one night stay at Hotel Ibiza was $100. Enjoy a stay here or find another spot in the mountains or in town using this map
Happy Trails!