Our recent adventures in Costa Rica began near the town of Atenas. Less than an hour west of downtown San Jose, Atenas is known for a year-round temperate climate and small town life. In fact, Atenas is a popular location retirement abroad.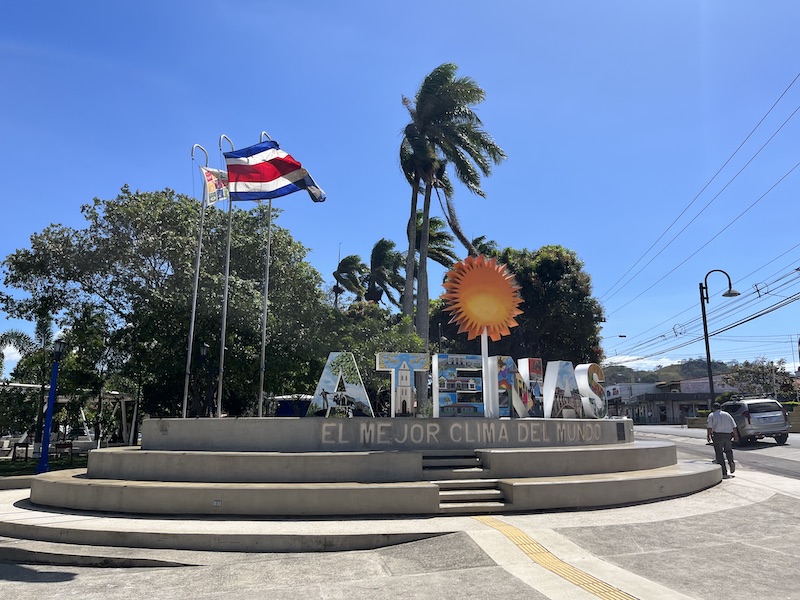 A short connection to the toll road leading to the coast, we recovered from our international fight here before heading towards Jacó with its tourism and nightlife. Surrounded by mountains covered in coffee plantations and forest reserves, we reserved two nights in a standard queen room at Barons Resort on Expedia.com. While the room was comfortable and clean, the highlight of a stay at Hotel Barons is the view.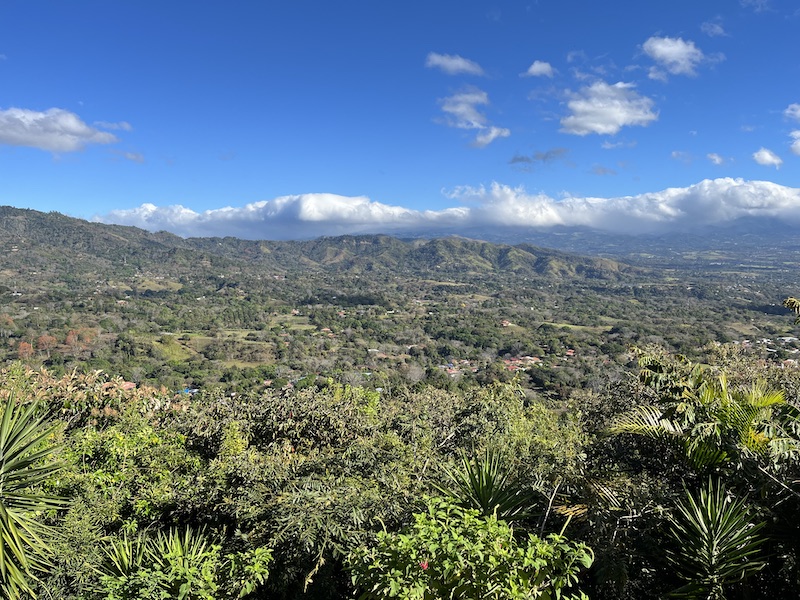 TIP: If you plan to drive in Costa Rica, read this story first.
Each room has a rooftop patio with 360-degree views of the valley below. We packed a pair of binoculars and took turns surveying the view.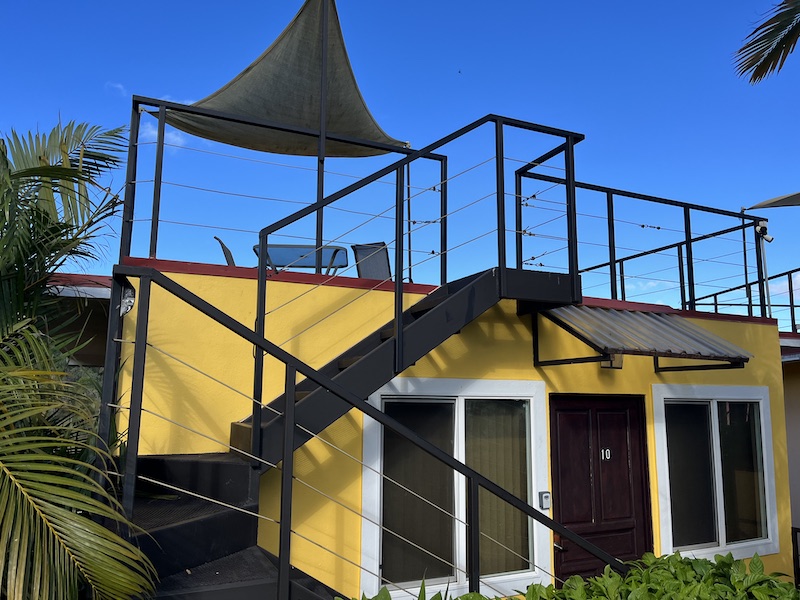 You can start or end the day in the indoor and outdoor dining room.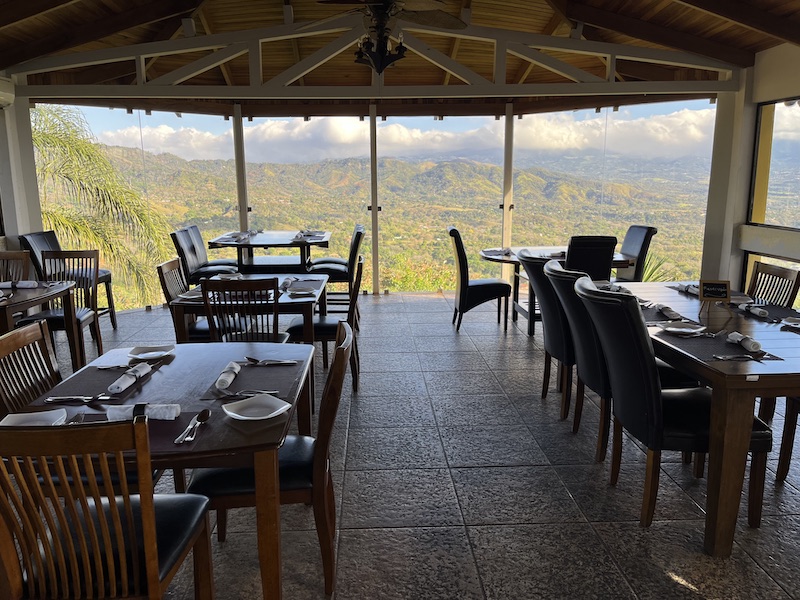 During our stay we enjoyed a tour of the nearby El Toledo organic coffee plantation and arranged for a one-hour couples massage. The outdoor temperature was slightly too cold to experience the outdoor swimming pool, but I took a photo anyway. In warmer weather, you could easily secure a chilled beverage from the hotel bar here.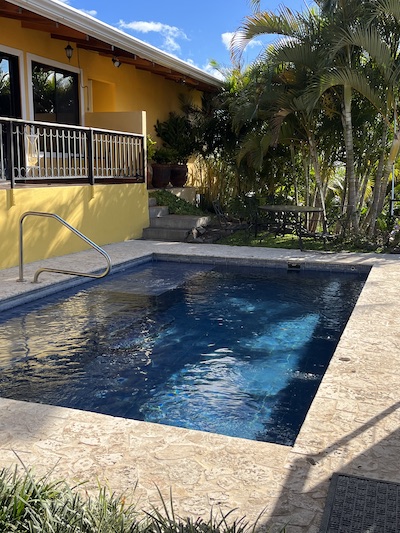 The total cost for our stay at Barons Resort was around $300, including two delicious breakfasts and excluding an additional $60/person for a one-hour massage. Enjoy a stay here or find another spot in the mountains or in town using this map:
Happy trails!