Whether you live in America or are just visiting temporarily, taking a road trip across the country is something you must do.
Yes, flying is definitely the quickest way to see as much as possible. However, there is something about a road trip that is so quintessentially American. Maybe it's because of all the iconic movies that feature road trips, or maybe it's because the American highway system is simply conducive to this type of travel.
Whatever the reason, a road trip across New York and the rest of United States is hands down the best way to travel. If you're not totally convinced about embarking on this adventure, read on to find out why it's the best option.
1. Get to Know Small Town America
If you're from France, you know there's a lot more to the country than just Paris. If you're from the UK, you know that only visiting London would be a shame.
The same goes for America. While visiting big cities like New York and Los Angeles is certainly exciting, these cities, like other famous cities around the world, won't give you a deep enough sense of what America is really about.
It is only when you dive deep into the small towns of America that you get to know the country's culture, cuisine, accents, and opinions. And, these special spaces in between big cities really aren't open to being explored by anything other than a car!
2. Save Money
If you live in Europe, you know better than anyone how inexpensive it can be to travel by plane within your own continent.
Unfortunately, the same does not hold true for the United States. While budget airlines do exist there, you are not going to find the $50 flights that you do back home.
And while gas isn't insanely cheap, you'll still save a lot of money compared to flying.
Plus, New York and other big cities can destroy your budget, so why not stick to the surrounding areas with more character?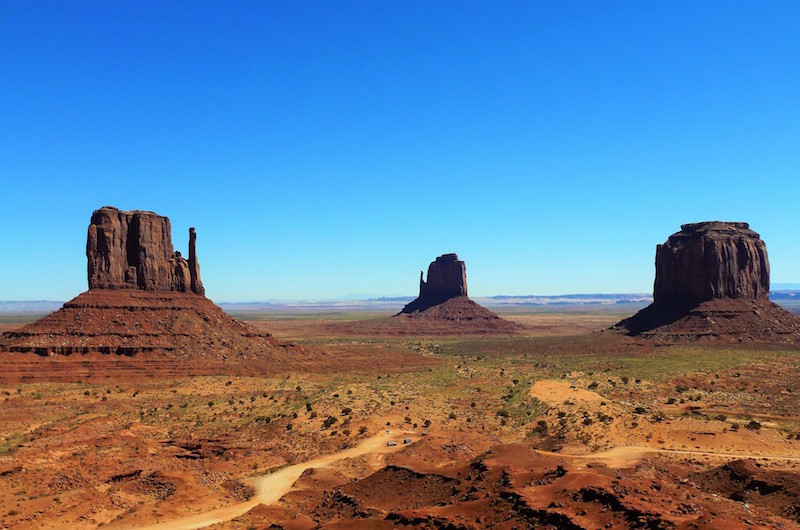 3. Appreciate One of the World's Most Beautiful Landscapes
That's right, America is a lot more than just the Statue of Liberty.
America is home to 58 national parks. Even just visiting a few will allow you to experience a landscape unlike any other. Grand Canyon and Yellowstone are probably the most famous, but there are others, such as Zion, Olympic, and Glacier, that are just as breathtaking.
And of course, the best way to visit them is by car. The national park system in America is impressively organized and conducive to vehicles. You will find that driving from park to park and trail to trail couldn't be a more straightforward experience.
4. Sweet Freedom
If there's one thing Americans pride themselves in, it's their freedom.
Taking a road trip is perhaps the best way to experience this freedom from the perspective of an American.
When you're on the open road, you can change your itinerary on a whim based on local recommendations. You don't have to worry about being tied to any specific reservations, commitments, or itineraries.
So, what are you waiting for? Once you have your esta authorization, it's time to hit the open road!
FTC Disclosure: We received monetary compensation for this post. Truly, road trips are the best way to experience American culture and landscape.