The biggest contributor to maintaining a semblance of normalcy over the past year has been the handful of camping trips we've managed to schedule here in the Pacific Northwest. Purchased with stimulus money, we found a used "no frills" Chevy Astro Van that seats two and came outfitted with a wooden sleeping platform and two basic foam pads.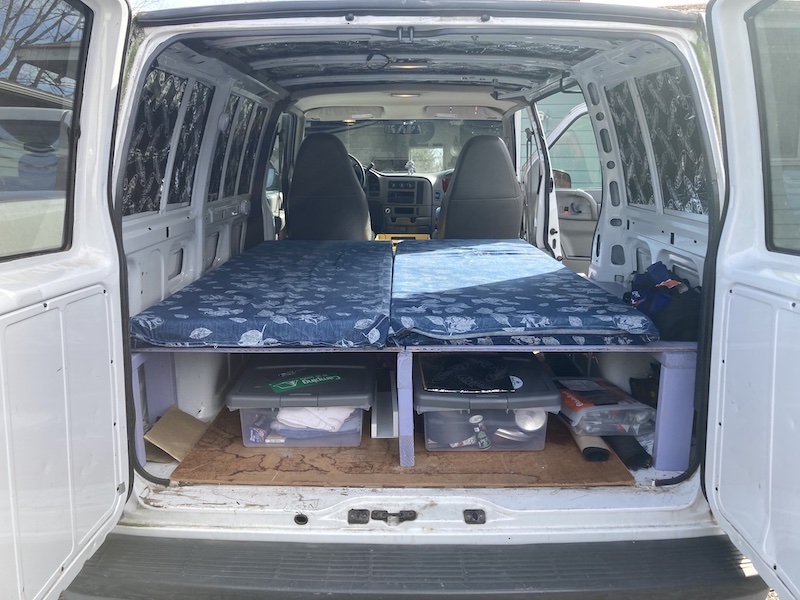 With storage underneath and a side compartment that flips up for additional side-door access, the mattresses can be stacked off on one side. While the system is super convenient for car camping and the entire getup is much more comfortable than tent camping, after a few days sleeping on a foam pad on a wooden platform you start to feel like you've been sleeping on a foam pad on a wooden platform. Hello lower back pain!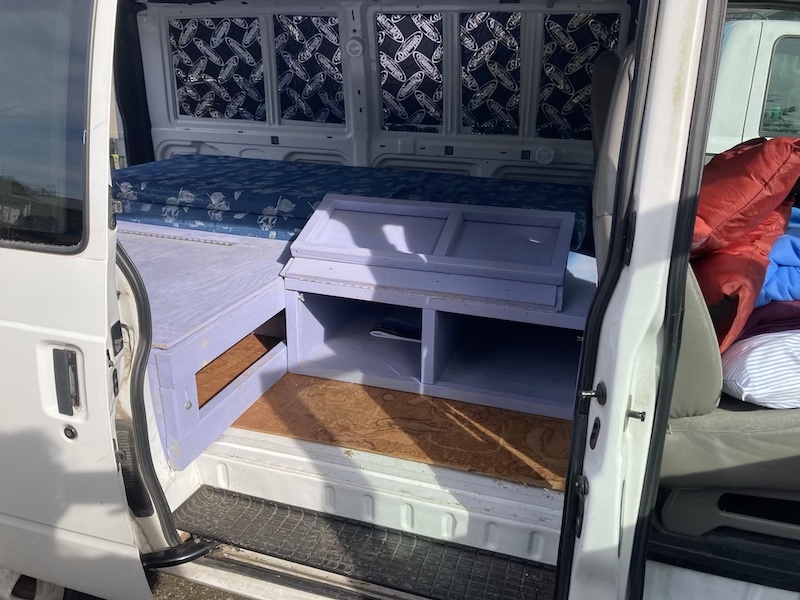 At a certain point in your adult life, a good night's sleep becomes a priority, and you start fantasizing about booking a night or two at a hotel just for the decent mattress (and a hot shower, now that most campgrounds have limited facilities due to COVID). Thankfully, we discovered a Colorado-based company that specializes in customizable mattresses for boats, RVs, vans, and more: Mattress Insider. With an A+ BBB rating for 13-years, all Mattress Insider mattresses are made in the U.S., certified non-toxic, and made-to-order (this helps prevent mold and mildew from collecting; this happens when mattresses are mass produced and placed in storage). To maintain comfort and breakdown over time, the inner layers are adhered and the outer layers are zippered together to prevent shifting).
BONUS: Enjoy 5% off your order, by using this link: Mattress Insider website
Looking to re-create the same stackable mattress setup with a mattress upgrade, we emailed the Mattress Insider sales and customer service team measurements, the above photos, and answers to a list of questions ranging from weight of the passengers to desired firmness and sleep position. Weight and cost were also a consideration as was a general desire to not lose too much overhead space (we often eat meals inside the cabin during rainy or cold weather).
Receiving a few different options, we decided on a queen size 6″ Elation foam mattress cut into two parts. With a removable organic cotton fabric cover, the mattress features a combination of cool-gel memory foam, airflow transition foam, and high-density support foam for a medium-firmness and comfort level on par with our beds at home. As a bonus, the mattress comes with a 10-year warranty and was shipped to our home for free.
As you can see in this photo (and the feature photo above), the new mattresses fit perfectly into the space and can be easily stacked for storage and transport.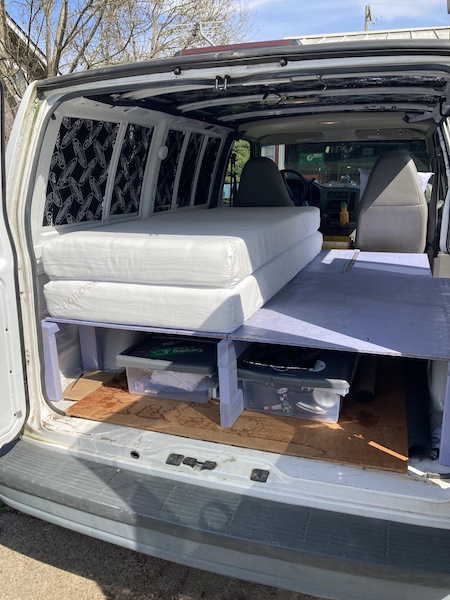 We're heading out on a camping adventure in a few weeks and will report back after we've had a chance to sleep on things (pun intended). In the meantime, if you're in the market for a new mattress, a mattress upgrade, or a custom mattress project, hop over to the Mattress Insider website or give them a call at 888-488-1468.
BONUS: Enjoy 5% off your order, by using this link: Mattress Insider website
Happy Trails!