One of the great places to visit that offers plenty of family friendly (and not to mention budget friendly) attractions is Prague, the capital of Czech Republic. This unconventional city is bound to wow your family and keep them busy while having a great time.
Traveling from the Prague airport to city trams and hotels is relatively easy with a little planning ahead and budgeting to make sure your family is as comfortable and hassle free as possible.
But, what exactly can you do once you get there? Here are five awesome and family friendly places you can visit in Prague:
Sea World
Kids love watching sea animals, and the capital's Sea World can be the perfect place for exploration and education. It houses everything from sand sharks to seals and showcases many exotic sea animals from around the world. You and your kids will feel like you're literally in the ocean because of of the special simulating lights. You can easily get to Sea World by using public transportation and even book a guided tour.
The Prague Zoo
If water animals aren't your thing and you'd rather see land animals instead, there's a Prague Zoo you can visit that's just a few miles away from Sea World. The zoo houses an array of animals that can be seen from a fun chairlift suitable for the whole family. Popular attractions are lions, penguins, giraffes, and elephants.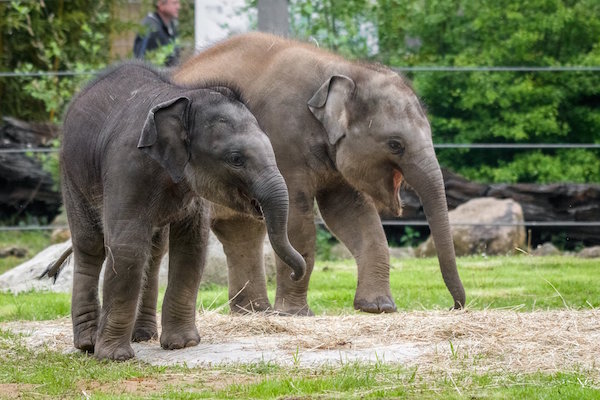 Dino Park at The Harfa Shopping Center
Family time doesn't mean you can't include some shopping time as well, and Dino Park at The Harfa Shopping Center helps you do just that. Located on the top floor of the center, it's a great place for the kids to see huge dinosaur models that even make dinosaur noises. You can also watch an educational dino movie in the theater section of the shopping center for an added perk.
Prague Segway Tour
Get a little more physical with the Prague segway tour! Ride motorized segways throughout the city and explore Prague castles, monasteries, gardens, and parks all included in the tour. While segways might seem unsafe, the certified tour guides will give you proper training and offer guided directions in English as you ride throughout the city.
Vytopna Railway Restaurant
After a long day filled with plenty of activity, the family is bound to get hungry, and a local family-friendly restaurant  favorite is the quirky Vytopna Railway Restaurant. With great food at a great price, Vytopna's main attraction is a 400 meter miniature railroad set your kids are bound to be awed by. Not only does it move, it delivers your drinks right to your table!
Prague is a beautiful place to visit. Having to plan an rich family vacation shouldn't hold you back from discovering the friendly and creative Prague culture. A well family trip the Czech capital will guarantee a summer to remember.