While New York City is the city that never sleeps known for its art museums and world-class dining, there are actually a lot of things for families to do. The five boroughs are homes to great sights, tours, and museums that are like playgrounds for kids and teens. Here are some of the best kid-friendly things to do in the Big Apple.
A Sightseeing Tour
While you might not think kids are a great fit for sightseeing tours, some of them can be really exciting for children. A double decker sightseeing tour is a best bus tour in New York City and kids will love the chance to see the city from a new perspective. The knowledgeable guide will help them learn a thing or two along the way, and they can point out sections of the city they want to see along the way like Central Park or the Met.
Visit the American Museum of Natural History
While there are a lot of kid-friendly museums in New York City, one of the best is the American Museum of Natural History. Kids of all ages will love visiting the dinosaur halls and playing with the hands-on activities throughout the museum.
There's even a new addition to the museum which is a 122-foot long Titanosaur which is sure to impress! When you enter the museum, be sure to pick up a kid friendly guide to make the most of your visit.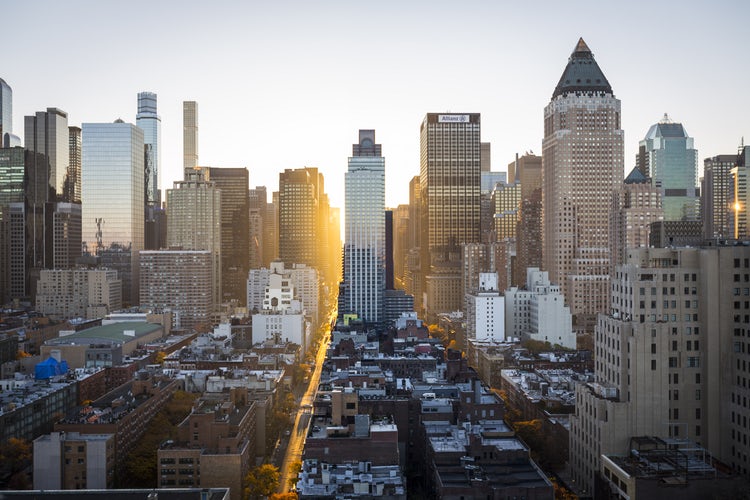 Children's Museum of the Arts
To balance a visit to the American Museum of Natural History, stop at the Children's Museum of the Arts in SoHo. This museum is known for its fun craft projects and interactive exhibits that are perfect for young kids interested in art. There are always drop-in classes and artist series for future artists! While it's intended for kids, teens and adults will really enjoy this museum as well!
Stroll Through Chinatown
A walk through Chinatown opens kids' minds to different cultures and languages. You can shop around the local stores for the best bargains or eat yummy dumplings at one of the many eateries. Your kids might even discover their new favorite food! If the food in Chinatown is too adventurous, it's only a short walk from Little Italy which is home to sweet cannolis and pastries.
Staten Island Ferry
A lot of people purchase tour tickets for a boat tour around the Statue of Liberty, but they don't realize the Staten Island Ferry is available for free and offers many of the same sights. The ferry departs every half-hour, and the trip is sure not to disappoint. Point out sights like Ellis Island and the Statue of Liberty before reaching the other side.
Explore Prospect Park
While Central Park has it's own advantages, Prospect Park is arguably more exciting for young children with a knack for exploring. In Prospect Park, kids can ride bikes or participate in some of the local events always happening. There are a variety of playgrounds like the Imagination Playground or the Donald and Barbara Zucker Natural Exploration Area. There is even a 100-year-old carousel with beautifully carved creatures. Finally, enjoy the Prospect Park Zoo which is home to some great up-close animal exhibits.
Kid-Friendly NYC
New York City is a great place for all ages to explore! Both young and old can find a way to engage with the history and culture NYC has to offer, from museums to parks. There is something for every traveler's budget and style! You'll need to visit more than once to fit everything in!