Last month I was back in Wisconsin for a whirlwind visit that had me in Oshkosh / Fox Valley region on the eastern side of the state. A lover of long walks, the four mile loop trail at Terrell's Island made for a pleasant way to get a feel for the great impact of water on the region's flora and fauna.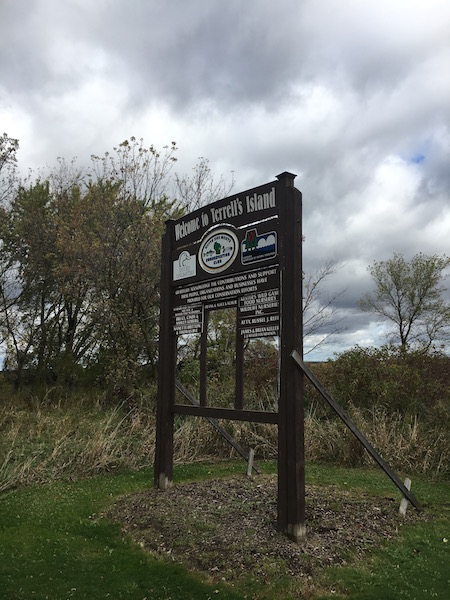 Just off a peninsular appendage encompassed within the 265-acre Lake Butte des Morts Wildlife Area, Terrell's Island is a small chunk of land only accessible by boat. A bit of a misnomer, if you want to hike one of the three trails at Terrell's Island you'll find yourself on terra firma within the marshy and low land popular with migratory bird enthusiasts, conservationists, anglers, and sportsmen.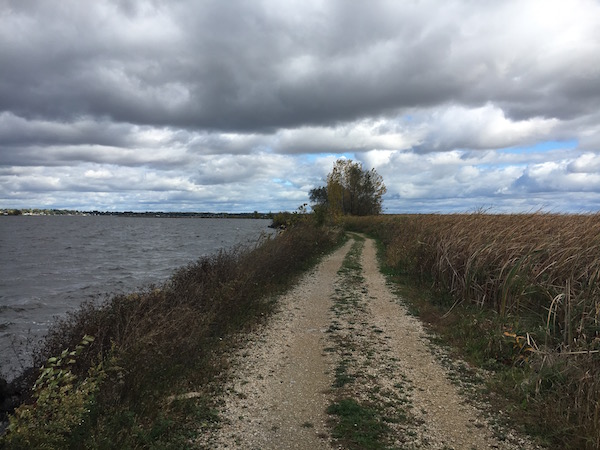 Where to Stay
Find family-friendly accommodations in Terrell's Island, Wisconsin from traditional hotels to private vacation rentals through Stay22.com:
We visited on a cold and blustery fall day and set out on Trail 1, the least rustic option, in a direction where the wind would be at our backs once exposed to the choppy waters of Lake Butte des Morts. This trail is raised gravel and would be fine for a durable stroller and possibly a wheelchair.  A flock of pelicans and geese interrupted our path and we had to maneuver around some serious poop!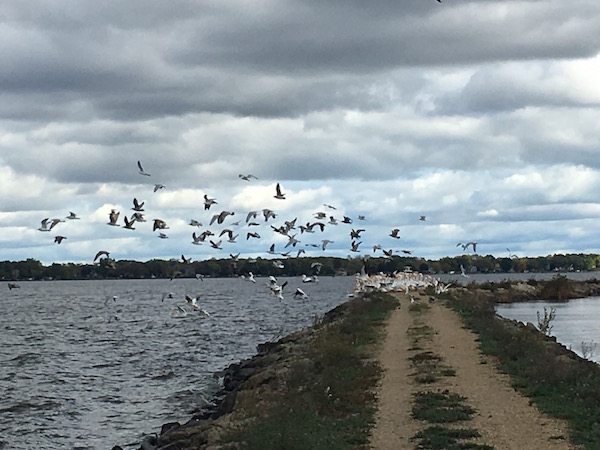 About halfway through the journey, you'll cross over a wooden bridge and can rest for a spell on a wooden bench (see the feature photo above). Rounding back towards the parking lot, you'll pass through deciduous forest and planted orchards; apples, mostly, we nibbled on a few.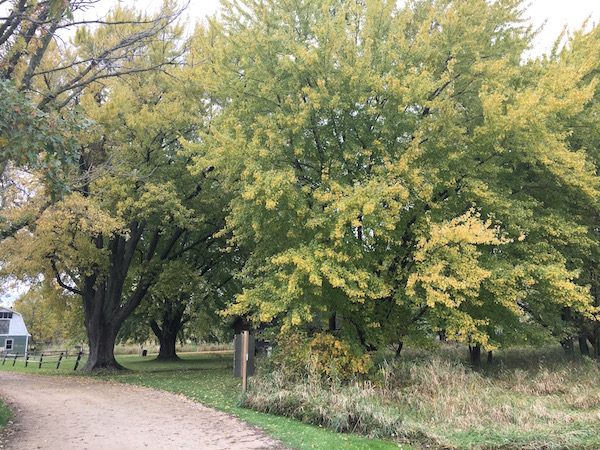 Other highlights include this creepy snapping turtle and a pleasant changing of the trees that makes fall in Wisconsin truly a spectacular time of year.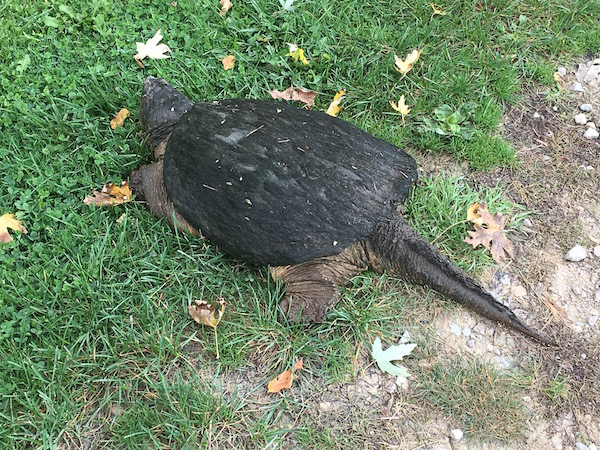 Bring a hat, wear grubby shoes, and happy trails! Use the portable restrooms before you leave as there isn't much privacy once the trail becomes an open-water embankment.
Read this article for more information on the experience: http://www.heritageparkway.org/trails-directory/terrell-island/