The NC500 is Scotland's answer to Route 66 – a 500 mile road trip around the north coast of
Scotland. Starting and finishing in Inverness, the capital of the Scottish Highlands, the route takes you on a fantastic trip through some of the best scenery Scotland has to offer. The route can be completed by car, RV, motorhome, motorbike or, for the more adventurous, by bike (the current record is 31 hours and 23 minutes in case you were wondering!).
Whether you're looking to explore the breathtaking scenery and the rugged landscape of the Scottish Highlands or sample some traditional Scottish hospitality, the NC500 has it all, leading to Now Travel Magazine naming it one of their "Top 5 Coastal Routes in the World".
The Route
The route covers 6 regions – Inverness-shire, Black Isle, Caithness, Easter Ross, Wester Ross, and Sutherland. Most people give themselves between 5 and 10 days to complete the route depending on their travel plans and priorities. We've split the route into 10 sections below, but anyone considering the route should do their own research to plan out how long they want to give themselves.
Inverness to Tain
Most people start the route in the city of Inverness, before heading north towards the villages of Beauly and Muir of Ord. For those interested in whisky there's the Glen Ord Distillery – one of Scotland's oldest – but if beer is more your thing then why not visit the Black Isle Brewery (they brew their own NC500 beer too!).
Tain to John O'Groats
John O'Groats is the most northerly point of mainland Britain and the nearby Castle of Mey is Britain's most northerly castle. The castle itself is now a five star visitor attraction and so well worth a visit. John O'Groats is also home to an impressive array of wildlife ranging from North Atlantic Puffins to Grey Seals.
John O'Groats to Durness
When in Durness, be sure to check out Smoo Lodge – a boutique B&B situated in a former 18th century sporting lodge. Also be sure to check out Smoo Cave – an impressive large sea and freshwater cave, perfect for exploring. Short 20 minute tours are also available.
Durness to Lochinver
The route to Lochinver takes you along 22 miles of winding roads that pass some of Scotland's most impressive white sandy beaches. Be sure to check out Assynt Aromas – a lovely candle shop with a hidden "Secret Tea Garden" out the back!
Lochinver to Poolewe
When in Poolewe, be sure to check out Inverewe Gardens on the edge of Loch Ewe – widely considered one of the prettiest gardens in Scotland!
Poolewe to Torridon
If you're looking for good food, don't miss The Torridon Hotel – it's 3 rosette restaurant has a fantastic reputation for fine dining. For those looking for a more active day, check out the Torridon Hills – they are among the most dramatic and spectacular peaks in the whole of the UK!
Torridon to Inverness
As you make your way back to your starting point, be sure to check out the village of Applecross. The road out of Applecross is known as the "Bealach na Ba" – Gaelic for "Pass of the cattle". It's easily one of the most dramatic roads in the whole of the UK – climbing to 2,054 feet above sea level, it's the third highest road in Scotland. Be sure to take your time though as the hairpin bends and steep climbs mean the road can be tricky for novice drivers or those driving motorhomes.
So there you have it – a whistle stop tour of Scotland's NC500. If you're planning to drive the route, please remember to plan ahead to make the most of your trip. In particular, book in advance. The route has risen in popularity over recent years and so accommodation during the summer months fills up quickly. Once you know your route, start to make reservations ASAP.
Prepare for the weather. Scotland is notorious for its changeable weather. Even in the height of summer, it's not uncommon to experience all four seasons in one day, so be sure to pack the right gear. If you're planning to camp during your trip, be sure to pack the most appropriate tent for the terrain and weather conditions. Likewise, make sure you take the right clothing – layers are extremely important, as well as proper footwear and the best pants. If you're not sure what type of gear is the most comfortable and reliable, get in touch with us. It's our area of expertise and we're happy to make sure you get the right gear for you. We have some great recommendations.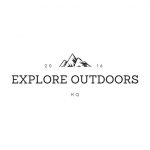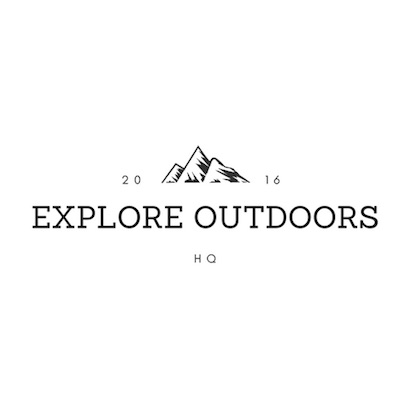 ExploreOutdoorsHQ.com blogs on all things relating to camping and hiking. From inspiration for your next hike, to a roundup of the latest gear and equipment, Explore Outdoors HQ aims to be the go-to blog for outdoors enthusiasts!