One of the great things about living in Oregon is the multitude of campgrounds within an hour's drive of Eugene. The Fall Creek area is one of those gems, with numerous campgrounds, hiking trails, and swimming holes along one long stretch of road.
On the next hot day, hit the Fall Creek National Recreation Trail east of Eugene. Head to Fall Creek Lake, and then keep going. If you're just looking for a swimming hole, you can stop at any section of the road with room enough for your car. Each swimming hole has its own character.
Bedrock Campground's swimming hole is large and six feet-deep. The entrance to the campground is across a bridge over the creek and the swimming hole is under this bridge. There is not a good place to park and swim unless you are camping in the campground. If you are, you can enjoy parts of the river that are shallow enough for kids to play, like my 6-year-old, or deep enough to swim in and jump off into, which my 16-year-old enjoyed. There are usually enough people that that it feels safe.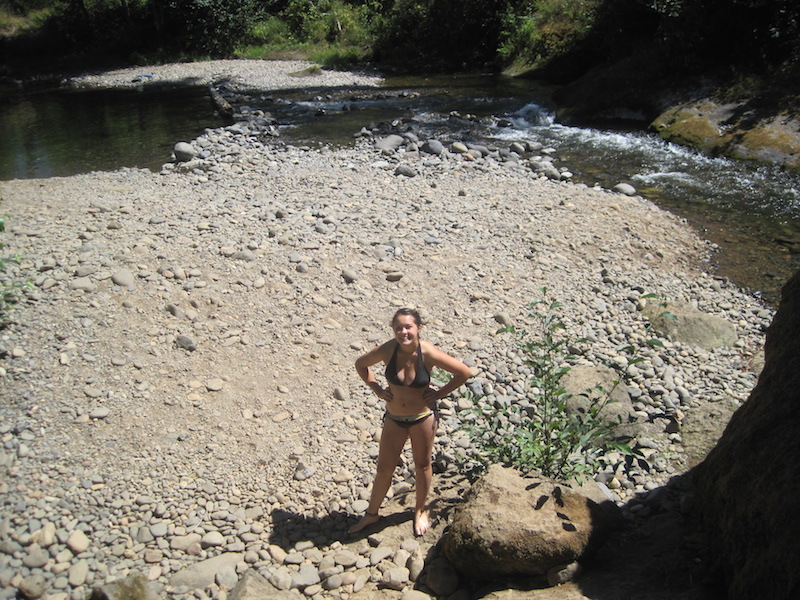 Where to Stay
Find family-friendly accommodations in Fall Creek, Oregon from traditional hotels to private vacation rentals through Stay22.com:
The campground at Bedrock has a different feel than most of the others campgrounds that are nestled in the forest in this area. A fire in 2003, called the Clark Fire, destroyed about half of the Douglas firs and cedar and all of the understory. It was restored in the mid-2000s, and dead trees were removed. However, it still looks a little bare.
If you're not camping at Bedrock or you want to check out some other swimming holes, start looking along the road near Dolly Varden Campground. At each bend of the road are other campsites, including Broken Bowl, Big Pool, Clark Creek, and Puma.
If you just want a hike, starting from Dolly Varden is a hikers-only trail that parallels Fall Creek on its south side. Even on hot days, cool breezes come off the creek and the shade under the canopy of older Douglas firs is welcome.
And don't worry! Even if you don't find the campground or the swimming hole you're looking for, just go a little further, and there's another one just waiting for you.
Directions to Bedrock:
From Eugene, head to the city of Lowell, reachable from Highway 58. When in Lowell, turn left on North Shore Drive. After one block, turn right on Jasper-Lowell Road to Unity Road. Travel north on Unity Road to the covered bridge. At the crossroads in front of the Unity Covered Bridge, turn right onto Road 6240. Veer left at the fork in the road and continue east. It will become FS Road 18. Proceed on FS Road 18 to Bedrock Campground.
Bedrock has 22 campsites and is open from the end of April until mid-September. It's a bit rustic, with no water, and a vault toilet.
• Single Campsites – $15 per night
• Multiple Campsites – $28 per night
• Extra Vehicles – $7 per vehicle, per night
• Day Use – No fee
Official Website: https://www.fs.usda.gov/recarea/willamette/recreation/camping-cabins/recarea/?recid=4485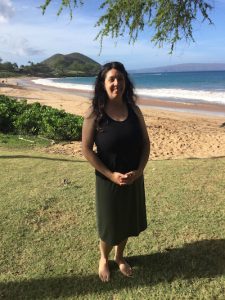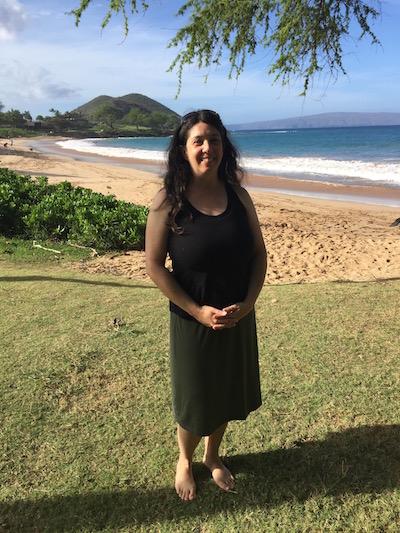 About the Author:
Vanessa Salvia is a long-time freelance writer and editor. Read her journalistic work at vanessasalvia.com and learn more about her editing and content creation services at sagemediaandmarketing.com.