One of Oregon's most beautiful scenic byways has a narrow window in which you can enjoy it. McKenzie Highway 242 runs over the McKenzie Pass from Belknap Springs to Sisters, and throughout most of the year it is generally covered with snow. But in late summer and fall every twisty mile of the narrow, 34-mile-long two-lane road is open to traffic. The road is so curvy in some paces that vehicles longer than 35 feet can't use it, and pulling trailers on the road is not recommended.
Highway 242 curves and climbs its way through the Willamette National Forest, then opens onto a strange and ancient landscape of lava flows. The Dee Wright Observatory sits alongside the road at the pass's summit (5,325 feet of elevation), in the middle of a 65-square-mile swath of lava rocks, right where the Deschutes National Forest begins. Even on sunny days, it can still be very chilly and windy at the top. The observatory tower was built by the Civilian Conservation Corps under the supervision of foreman Dee Wright, who died before its completion in 1935. The observatory offers stunning views of Cascade Range peaks in every direction, including the iconic Black Butte, Belknap Crater, Mt. Washington, Mt. Jefferson, Mt. Hood (in fair weather), and the North and Middle Sisters.
Where to Stay
Find family-friendly accommodations in McKenzie Highway, Oregon from traditional hotels to private vacation rentals through Stay22.com:
Early in 2011, the road was added to the National Register of Historic Places. The route closely follows an ancient Native American trail that skirted the lava flows. In 1862, Felix Scott (namesake of the nearby Scott Lake and Scott Mountain) and a crew of 50 men traversed the trail to bring supplies to gold miners in Idaho. This route was bone-jarringly rough for wagon trains, however, and an easier route was identified in 1866, tracing the approximate location of today's highway. It became a free county road in 1898, and a state highway in 1917. Portions of Scott's old road are still maintained and used by hikers and horse riders.
This is actually still a seismically active area, though don't let that stop you from enjoying the scenery. Belknap Crater erupted 1,800 years ago, Little Belknap Crater erupted 1,700 years ago, and Collier Cone erupted a mere 400 years ago. The lava flowed over the low hills and around the larger ones, resulting in an interesting "island" effect of two hills that are surrounded by lava.
The area is rich in history. Human habitation began 12,000 years ago. A historical marker near the observatory marks a more recent event: Pioneer mailman John Templeton Craig lived near the summit of the pass. Craig carried mail from McKenzie Bridge to Camp Polk, near Sisters. However, in December 1877, a sudden storm prevented Craig from delivering the Christmas mail, and he was found frozen to death inside his cabin.
Highway 242 begins at the junction with OR 126 near the town of McKenzie Bridge, and ends at the junction with U.S. Highway 20 and OR 126 at Sisters. The entire highway can be driven in just a couple of hours. For a little longer of a drive, complete the 82-mile loop that connects 242 with OR 126. The road closes to traffic sometime in mid-to-late October. In June, the approximately 30-foot tall snowdrifts give way to patches of icy snow. By mid to late June, one lane is usually cleared to allow pedestrians and bicyclists a change to enjoy the road before it opens fully to car traffic.
Whether you plan to drive the whole loop or just part of it, make the Dee Wright Observatory a stop on your trip. The half-mile-long Lava River Trail begins at the observatory—the rubble-strewn landscape is inhospitable to trees, so there is no shade, but the paved path is easy to follow for a 30-minute walk through the lava beds, with interpretive panels along the way. While walking, you can explore lava gutters, small lava tubes, and other features of this unique corner of Oregon.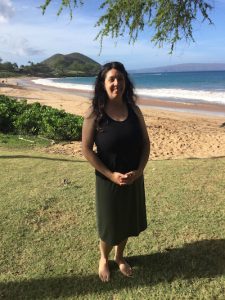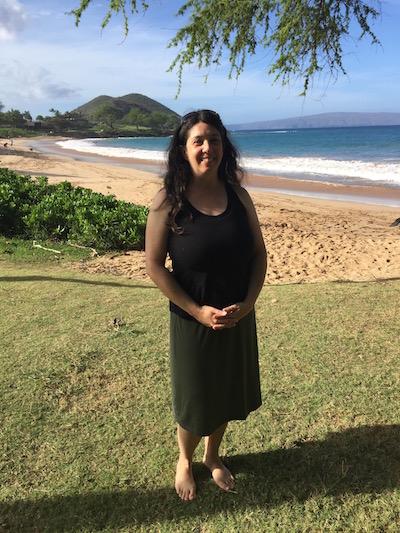 About the Author:
Vanessa Salvia is a long-time freelance writer and editor. Read her journalistic work at vanessasalvia.com and learn more about her editing and content creation services at sagemediaandmarketing.com.