Located on Highway 242 between Sisters and Belknap Springs, and typically closed between November and June, the McKenzie Pass is a fantastic road trip through the Willamette National Forest and the Cascade Mountain Range.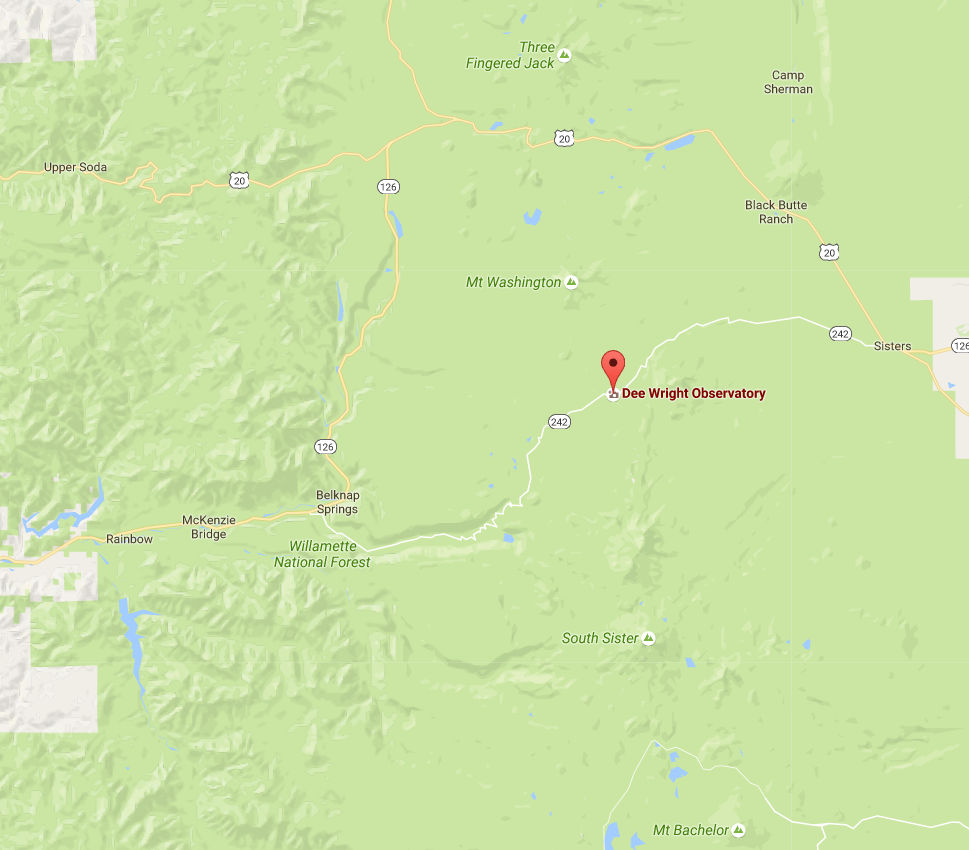 Dee Wright Observatory
Leading up to the summit (elevation 5335 feet), the pass cuts through a 65-square-mile lava flow with the Dee Wright Observatory as a key stop located approximately halfway along the route.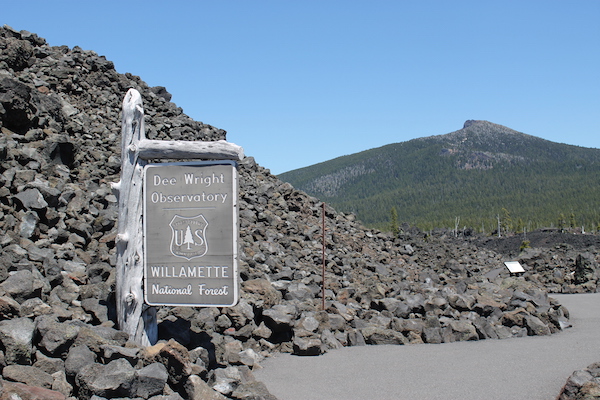 Look for a paved parking area and watch for both bikes and vehicles as you cross to the other side of the road. In general, McKenzie pass is not recommended for large trucks, RV's, or trailers and I don't remember what the pull through or large-vehicle parking situation was in that lot. This is also a popular seasonal drive for motorcyclists.
Where to Stay
Find family-friendly accommodations in McKenzie Pass, Oregon from traditional hotels to private vacation rentals through Stay22.com: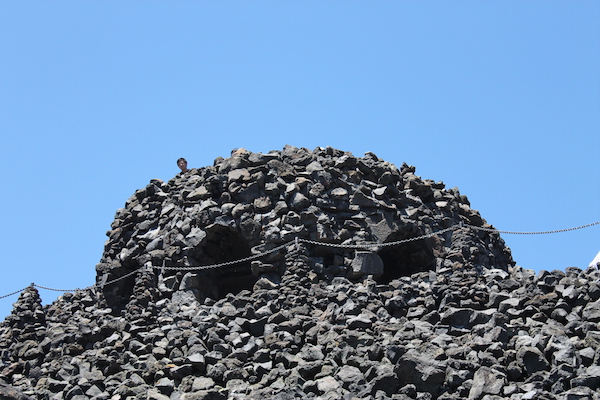 Look up and you can't miss the castle-like observatory constructed out of lava rock at the peak of a tall lava flow. Completed in 1935 by the Civilian Conservation Corps (CCC), the observatory was named in memory of Dee Wright, the crew's foreman who passed away the year before.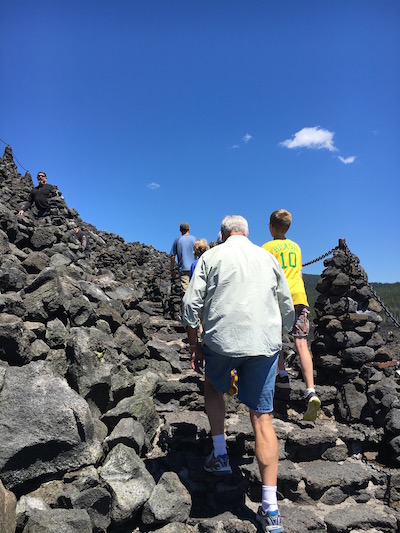 Some segments of the climb up to the observatory are not recommended for individuals with limited mobility and unsteady footing. From inside the observatory, views of several mountain peaks can be observed from strategically-aligned lava tube viewing windows.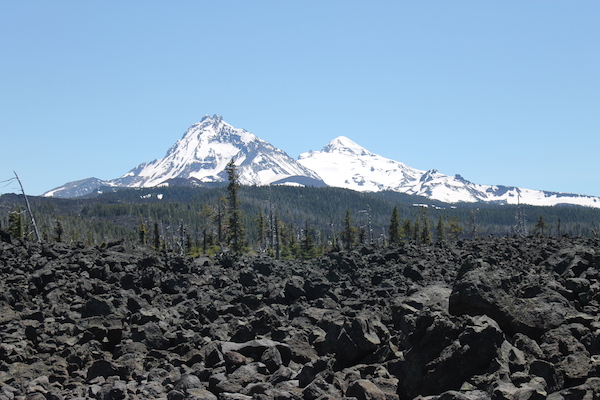 Among the many easily seen on a clear day are: Mt. Washington, Mt. Jefferson, the South Sister, North Sister, Middle Sister, Mt. Bachelor, and Three-Fingered Jack. On the observatory roof, guests can use the bronze "peak finder" to identify the peaks and other significant geological features.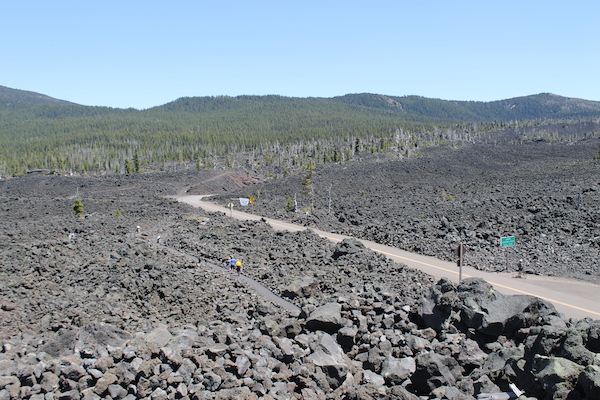 At the base of the observatory, visitors can walk along a half-mile Lava River Interpretive Trail and stroll among the lava beds. This paved path is wheelchair, stroller, and walker friendly and connects to modern restroom facilities.
For official "open to travel" dates, consult this page on the Oregon Department of Transporation website. You can also watch a neat aerial video shot above the Dee Wright Observatory.
The McKenzie Pass isn't the quickest way to cross the Cascade Mountain Range, but if you have the time and the road is open, the adventure makes for a memorable detour.
Tip: In Belknap Springs, sake sure and stop at the Belknap Hot Springs to find the Secret Garden. Trust me on this one.
Happy Trails!