Caye Caulker is a secret paradise in the middle of the Caribbean Sea. A part of Belize, Creole is the main language though most residents speak proper English as well. A quaint getaway, the island is only about 4 miles long with only 1 mile making up the town. Part of the charm of this little island is the lack of cars, as almost everyone gets around via bicycle, golf carts, or walking the non-paved roads.
Every year in the summer, the island hosts Lobster Fest, where locals and tourists alike come out to try lobster cooked every possible way, listen to local live music, and cool off by going for a swim at local hot spots The Lazy Lizard at The Split or Sip'n'Dip.
At The Lazy Lizard, there is a beach volleyball court and palapas right in the water where you can enjoy amazingly tasty fruit drinks or some of the most delicious dollar wings you've ever had. There is usually a DJ on site all day until sunset playing soothing reggae originals and radio hits, and a bonfire until the evening. At Sip'n'Dip, there are hammocks and anchored inner tubes in the sea to relax and enjoy one of their delicious lunch specials. Everything is very affordable, with the Belizean dollar equal to 50 cents U.S.
A part of the epic Belize barrier reef, all one needs is a set of snorkel gear to see nurse sharks, sea turtles, and an array of beautiful fish off any pier on the island. If you are looking for a more in depth tour, the island has your guides on every corner ready to take you to the famous Blue Hole or on a fishing tour, all family friendly with life jackets provided. Try a catamaran sunset cruise around 5, to relax and see the untouched Northern side of the island while snacking on ceviche, a fresh seafood salsa usually served with tortilla chips.
This little slice of paradise is a must see for the laid back adventurer or anyone looking for a break from the daily hustle and bustle. Because, everyone needs a fresh coconut to cool off from time to time.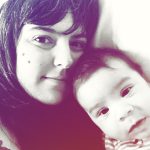 Vanessa Maida is a writer who lives to tell her stories. Whether giving tarot readings on a Caribbean island or train hopping through Europe in the Spring, she is constantly seeking and always finding. You can find her clacking away on the typewriter in Mérida, Mexico with her husband and son.