"Founded in 1852, the Buena Vista Ferry is one of the oldest continuously operated ferries in Oregon. In fact, two of the three remaining Willamette River ferries in operation are the Buena Vista and Wheatland ferries in Marion County." 
This statement, taken from a trifold pamphlet on the deck of the Buena Vista ferry as we crossed a swelling Willamette River in mid-April of this year, was followed by an explanation of the ferry's history:
"The community of Buena Vista was established in 1847 by Reason B. Hall who settled there through a donation land claim. Independence, the small town at the western terminal of the BVF, was the final destination of early wagon trains taking the southern route to Oregon. Reason started ferry service in the area to provided pioneers and visitors with an easy way to cross the Willamette River. He obtained the  Ferry's first official license from the Marion County Commissioners Court on July 5, 1865."
Out for a Sunday drive, we checked the Buena Vista Ferry website to confirm river conditions were favorable for a Saturday afternoon crossing. Planning ahead with $3 cash for our one-way river crossing, we made our way through Albany (stopping at the Carousel Museum) towards the sleep town of Buena Vista, Oregon.
Green signs led us towards the ferry landing and we parked at the end of the ramp. The ferry made its way to the west bank and stopped for us to board.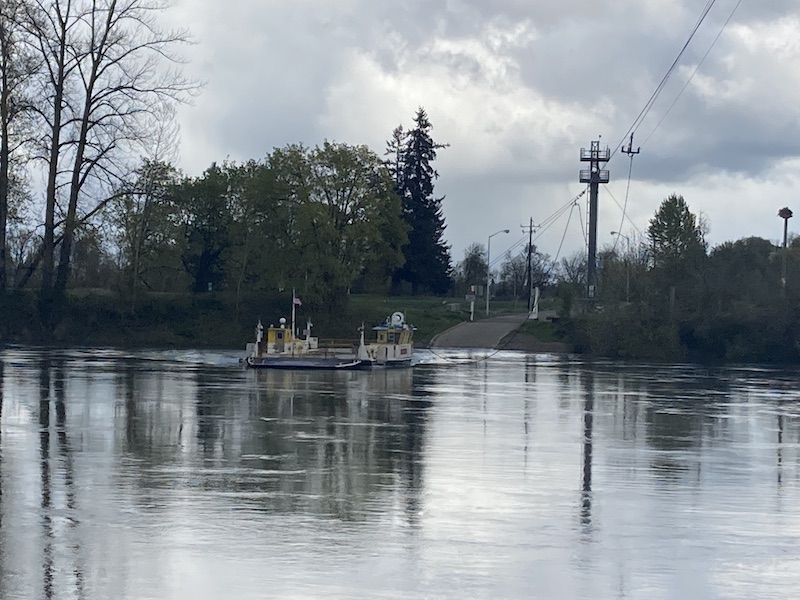 A relatively short crossing, the kids had fun posing for photos, exploring the deck, and throwing sticks into the water. Linking Marino and Polk Counties, regular patrons ride the ferry for easy access to I-5 and the Salem and Portland metro areas.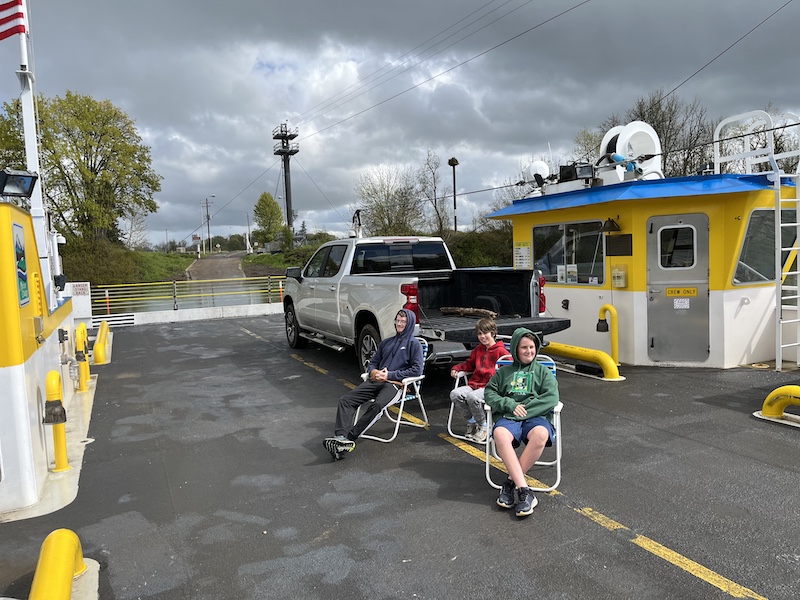 An access point for the Ankeny Wildlife Refuge, Baskett Slough National Wildlife Refuge, wineries, scenic bike trails, and canoe and kayak water trails, the Buena Vista Ferry detour is a novel way to get off the beaten path and explore the backroads and byways of the Willamette Valley.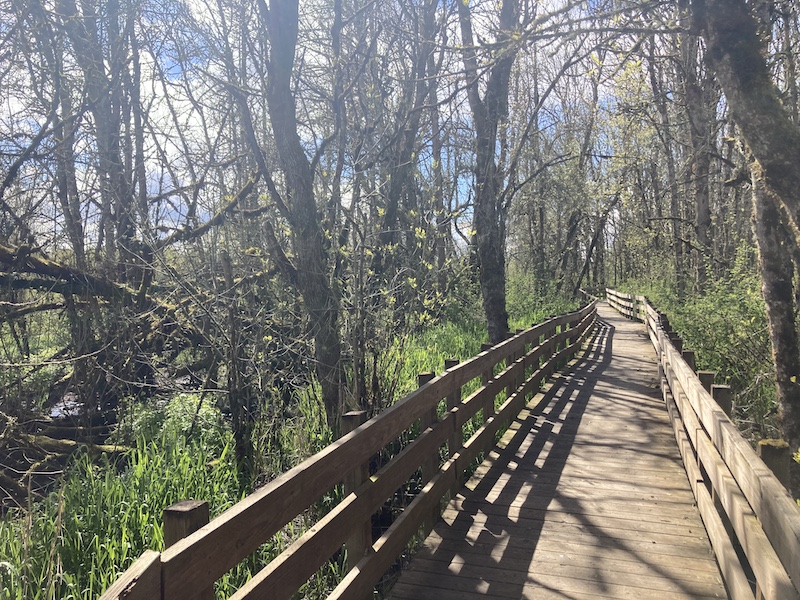 Happy trails! (Side note: my purse was stolen during our hike at the Ankeny Wildlife Refuge and serves as a reminder to not leave valuables in your car in rural parts of the state of Oregon.)