Door County, Wisconsin is nothing short of a Mecca for foodies. From award-winning wineries to fish boils, supper clubs, bakeries, and bistros, what you won't find in Wisconsin's beloved vacation destination is an abundance of ordinary dining venues. Our "Feed Me" mantra has always been to provide family-friendly dining options not served on a box; choices easy on the weary traveler and the pocket book. Skip a stone in Door County and you'll practically hit a restaurant that fits the bill.
On the peninsula recently, here are three family-friendly restaurants we enjoyed on our journey:
Al Johnson's Swedish Restaurant & Butik, Sister Bay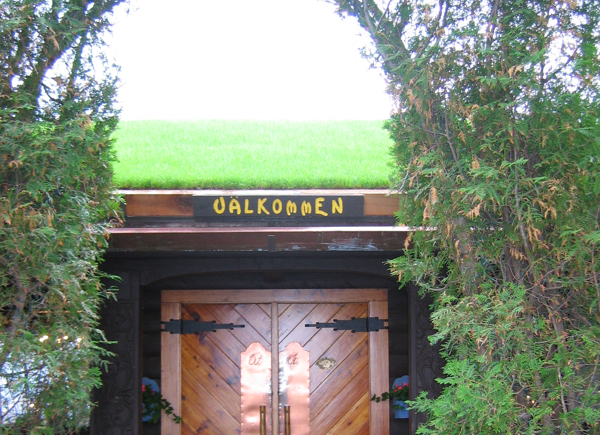 One of the most famous restaurants in Door County, Al Johnson's is also one of the greatest places to to dine. Shingled with sod and covered in grass, goats roam freely above your heads. Inside the casual dining room, waitresses decked in traditional Scandinavian costume (and clogs) deliver lingonberries and meatballs with a smile. While hot dogs and Corn Pops have found their way onto the Kids Menu, you can still order Swedish Pancakes and whipped cream for breakfast ($5.50) or boneless lake perch with applesauce and fries for an evening meal ($9.75). Not in the mood to chew the cud? Check the online goat cam for action-packed grazing from anywhere.
Where to Stay
Find family-friendly accommodations in Door County, Wisconsin from traditional hotels to private vacation rentals through Stay22.com:
Not Licked Yet Frozen Custard and Restaurant, Fish Creek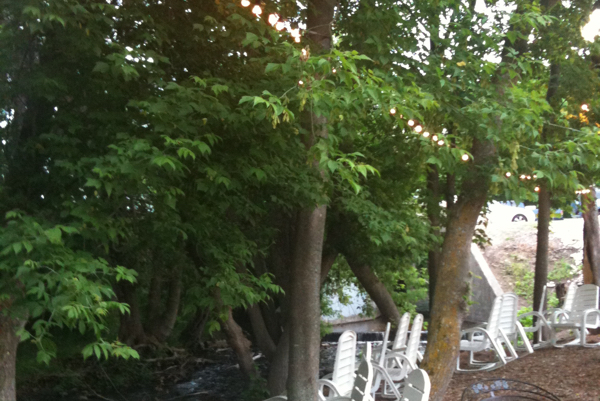 Discovering this frozen custard stand in the magical hour before dusk, we found ourselves on the bank of Fish Creek under twinkle lights. Sitting in Adirondack chairs, satisfied parents gladly watched children tire themselves on the playground while they ordered rubens, paninis, and slices of cherry pie for themselves. The Sponge Bob Sundae ($5.50) with chocolate custard and marshmallow topping on a rice krispy treat first caught our eye. From the cleverly named Angry Ogre (hand carved turkey on freshly baked bread with lettuce, tomato, avocado spread and mayonnaise) to Door County Cherry Juice, Not Licked Yet was our favorite find of our summer.
Wilson's Restaurant & Ice Cream Parlor, Ephriam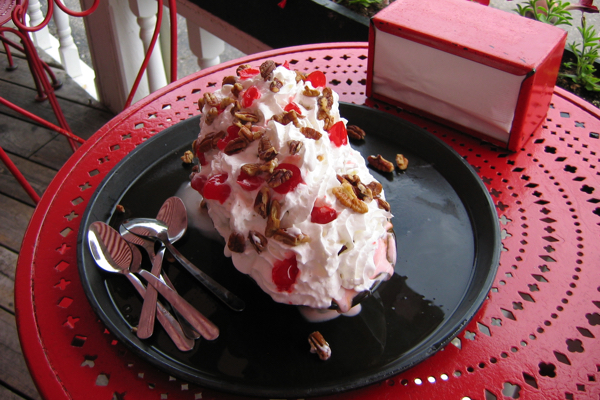 In Eprhiam since 1906, the red and white tribute to Coca-Cola that is Wilson's Registrant & Ice Cream parlor has been satisfying sweet tooth's for over a decade. Truly a Door County rite-of-passage, we introduced our kids to the old-time soda fountain experience with juke box music and people watching. Ordering such items as PB&J and grilled cheese (each $3.45) from the Children's Corner menu, I openly defied my family in a solo attempt at the Wilson's Banquet (five flavors of ice cream and three toppings of your choice, loads of whipped cream, cherries and pecans). Priced at $14.95 and without a t-shirt at the finish line, the Banquet melted faster than my spoon. Anyone who lives only once should also try this some day. Don't worry, they give you four extra spoons in case you want to share.