The medieval town of Provins is the ideal day trip for families. It's only an hour and half from Paris by train or train and bus, it's incredibly affordable with most attractions costing a few euros and many free, and it's immersive. If you want to step back into the French Middle Ages, this is the best way to do it.
Provins was the final day of our first trip to Paris with kids, and I'm so glad we got the chance to show them something beyond the big city. Here's the best way to visit this UNESCO World Heritage Site boasting over 50 historic monuments.
What To See in Provins for Families
Since you're in a walled city, you naturally want to explore the city walls. Even better, in Provins, you can walk on them! They're over 80 feet high and over a mile long, offering views of the city and an up-close look at the ramparts themselves.
The five top historic attractions, besides the ramparts, are the Tour César, the Tithe Barn, the Provins Museum, the Underground Galleries, and the Saint-Ayoul Priory. Each is located inside a medieval building, so the setting is just as much a part of the experience as the exhibits. The Caesar's Keep was my favorite, but if you can do all five, you absolutely should.
Here are the monuments on the pass. We were able to just barely squeeze in four of the five along with two shows, but we didn't spend as long at the Tithe Barn as we wanted.
Tour César:

This tower offers everything from a dungeon up to panoramic views of the town. Climbing all over this tower (as I reminded everyone to hold on along the curving, stone steps) was one of the highlights of our trip.

Tithe Barn:

Called the Grange aux Dîmes in French, this covered market once housed the Trade Fairs of Champagne that made Provins one of the busiest cities in Europe nine centuries ago. You can see full-size replicas of sellers and their wares as you follow along with your audio guide in English.

Underground Galleries:

Only part of "Les souterrains de Provins" are open to the public, and you must go with a guide. They have one English tour during the day, but even on our 45-minute French tour, we were delighted to explore these subterranean tunnels once used as a quarry, storerooms, a hideout for refugees, and gathering place for freemasons.

Saint-Ayoul Priory:

The oldest parts of this priory date back before the year 1000. The site features marvelous frescoes, stained glass, a cloister, cultural exhibits, and more with an audio guide in English to help you uncover all its secrets.

Provins Museum:

Artifacts and artwork from prehistoric times to the 19th century are on display on multiple floors inside this old stone building.
Get the Provins Pass, which includes all five monuments above, plus discounted tickets for other experiences in town, including the open-air shows I mention below. It's currently €15 per adult or €10 for kids ages 4-12. If you have two or more kids, get the family pass for €45, covering two adults and up to five kids.
Banquet des Troubadours Dinner Show
By far the most unique experience of our visit to Provins was the three-hour Banquet des Troubadours. To dine, we descended into a vaulted room dating to the 12th-century, where we were invited to dress up in period robes and hats if we chose.
The space is intimate, and you're close to the entertainment, a troupe of troubadours who play music, juggle, walk on stilts, do magic, act out skits, and more between the five courses of the meal. The show is in French, so a few of the puns will be missed if you only speak English, but you can follow along with much of it through their clever pantomimes and physical gags. 
And many of the tricks, such as their feats with the diabolo, need no translation. Most stunning of all is the fire-breathing finale. The kids were duly impressed and were still talking about it when we left the tavern.
The meal itself is pleasantly spaced out. You're eating food that could have been served during the Middle Ages, so no tomatoes, as the troubadours will tell you, since those haven't been discovered yet. It starts with vegetable soup. Then you're served a delicious pork puff pastry, our favorite, before the heartiest entree: a stew filled with chicken, beef, vegies, and lentils. To wrap it up, there's brie and then a dessert plate that lets you sample several sweet treats, including pear with rose and a slice of gingerbread.
Even picky eaters will find something they like among the many options. If you don't eat pork, you can request a honeyed vegetable puff pastry in advance. The kids seemed to like the dessert best, but the chicken legs in the main dish were also a hit. And they ate the brie!
In true dinner theater style, the troubadours call for audience participation. All the guests stood up and did a simple dance in a circle the troubadours taught us. At one point, the jester referenced "les Américains" — that was us — since America hadn't been discovered yet. (If you don't speak French and don't want to participate, you can always say that. They know enough English that they'll understand you.)
I recommend going for lunch since dinner on Saturday would get you back to Paris pretty late. Book ahead online to save your seat.
Book Your Stay in Provins
More Family-Friendly Entertainment
Whether you see the dinner show with the troubadours or not, you should see one of the open-air medieval performances that typically run from late March to early November. These include:
The Legends of the Knights

, featuring jousting, dressage, and a story with a happy ending

The Eagles of the Ramparts

, a display of horseback falconry with eagles, hawks, vultures, and more

Fire Horses

, a nighttime show part of the

Provins by Candlelight

festival the first Saturday of July and August
We saw the first of these mentioned above: La Légende des Chevaliers. The story was in French, but that didn't matter since it was mostly about the acrobatics, horsemanship, the catapult, and jousting. It's easy to understand that there's a monster attacking the city, and that the "good guys" win the day. Afterward, we bought some souvenirs at the shop for the kids.
When To Visit Provins
Summer is the busiest time to visit, but it's also when the most is happening. The Provins Rose Garden erupts into bloom with the warm weather. This is where the famous Rose of Provins comes from.
Check the agenda online to see what's scheduled before you go. The Medieval Festival of Provin takes place every June and draws massive crowds as the entire town is immersed even deeper in the Middle Ages with street performers, special events, and festivities. The Harvest Festival in August is another historic event that focuses on bygone days with plenty for families to enjoy.
You can go on the shoulder seasons in spring or fall, and many of the seasonal shows are still happening, but crowds are much lighter. We went on the first day of their tourist season, the final Saturday in March, and it was a bit chilly but not crowded at all, so we were able to enjoy the quiet cobblestone streets almost to ourselves at times.
Christmas is another excellent time to visit for their annual yuletide market.
Getting to Provins
Provins is easy to reach from Paris. Take the direct train from Gare de l'Est, leaving every hour, or, if it's not running, you'll need to take a train and then a bus. This is what we did, and it didn't add on much time and was pretty easy to navigate with Google Maps.
Train and bus fare are cheap, but we'd purchased a Navigo pass for each of the four of us, so transportation was covered with the pass. Here are some more directions on getting to Provins.
You'll be dropped off right by the tourism office. They have restrooms, maps, people who speak English, and even a gift shop. We picked up a souvenir here as well to remember our visit. I only hope we can return someday because we weren't quite able to fit it all in within nine hours. 
We thoroughly enjoyed our adventure-filled family day trip from Paris.
About the Author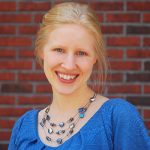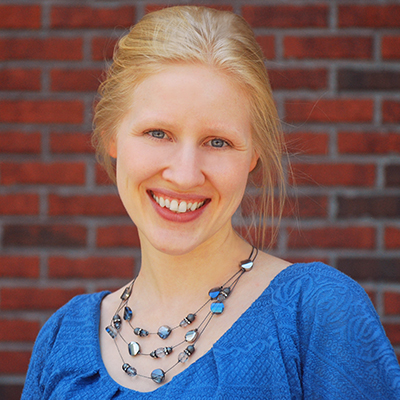 Cheryl Rodewig is storyteller, marketer, and award-winning feature writer specializing in travel. Her Venn diagram includes minimalism, waterfalls, French, and the em dash. Find her at cherylrodewig.com or on Twitter at @cherylrodewig.