At the bottom of a volcanic fissure spanning two miles long and over seventy feet deep, Crack-in-the-Ground is one of Oregon's most unique hiking trails.
"Normally, fissures like this one are filled with soil and rock by the processes of erosion and sedimentation. However, because it is located in such an arid region, very little filling has occurred and Crack-in-the-Ground exists today nearly as it did shortly after its formation thousands of years ago."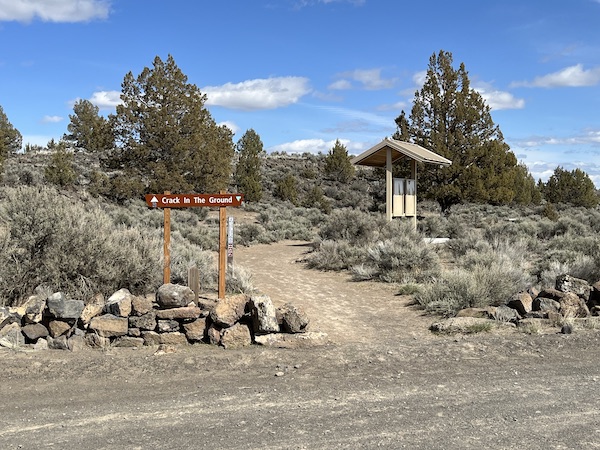 Managed by the U.S. Department of the Interior and the Bureau of Land Management, the Crack-in-the-Ground website covers the basics: open year round, no drinking water, restroom available at the main parking lot, foot traffic only, four wheel drive vehicles highly recommended.
We visited Crack-in-the-Ground this past weekend and found all of these things to be true and then some. Prepare for a six mile off-road adventure with ruts, mud, and washboards. Four wheel drive isn't necessary but certainly helps. While we walked past a wooden kiosk area where one might expect a map or other key information, the only printed material was about native bats. This made locating the trailhead and embarking on our adventure a bit more difficult.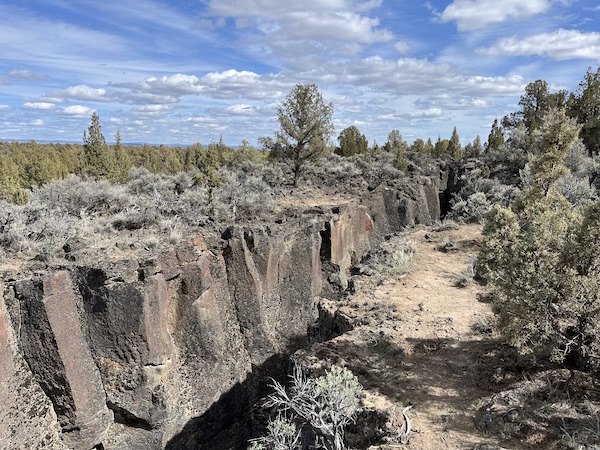 Averaging twenty degrees cooler than surface temperatures, parts of the shaded trail floor were still covered in packed snow and black ice making the descent a bit treacherous. I slipped within the first few minutes and would have felt a lot more confident with crampons on my hiking boots. If you are injured, cell service is decent here but you'll need to make the slow ride out (or wait for emergency response).
Alltrails.com offers a digital map, but I would definitely confirm with a guidebook or find another version for reference. We ended up walking on a surface trail north of the fissure to different entry point closer to the middle of the trail. This spot also allowed us to look down into the crack and hike for a bit on a less deep and dryer side path. Important note: if you have young kids or pets not on a leash, there are no guardrails, signage, or other safety features.
If you have mobility issues or are not comfortable squeezing between tight spaces and climbing under or over boulders and rock fields, this is not the hike for you. You'll need both hands free for climbing and bracing. We didn't bring water with us, but a day pack probably is a great idea in warmer months.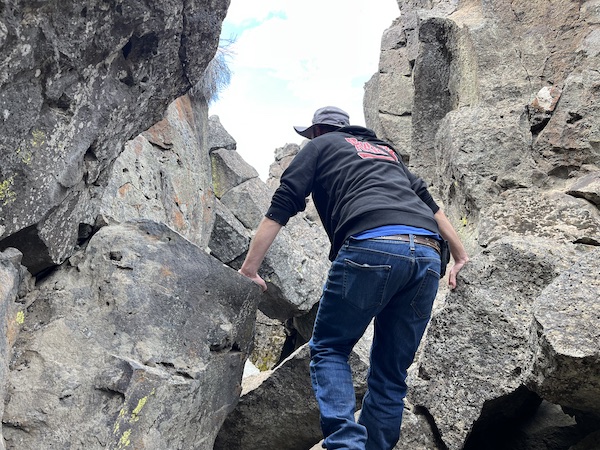 Where to Stay
While the nearest "big" town with camping, hotels, and homes for rent is La Pine, Crack-in-the-Ground is an easy day trip from Sunriver or Bend. This particular road trip, we camped at the Summer Lake Hot Springs just outside of Paisley and absolutely loved it.
Happy Trails!