A midpoint stop between Jaco and San Jose, Costa Rica the Dantica Cloud Forest Lodge sits in the heart of the Parque Nacional Los Quetzales, a 50 square kilometer national park surrounded by the Los Santos Forest Reserve on its north, west, south sides, and by the Tapantí National Park on its northeast side.
A beautiful and, at times, harrowing drive through mountainous rainforest terrain "cloud forest" is an apt name for this beautiful lodge resort.
TIP: If you plan to drive in Costa Rica, read this story first.
A key feature of each room, whether a bungalow, terrace junior suite, is a giant picture window for guests to enjoy private mountain view. I don't remember the last time I laid in bed and watched clouds billow off the top of a mountain in an attempt to amass a weather formation. Equally wonderful was the deep soaking tub perfect for unwinding at the end of the day.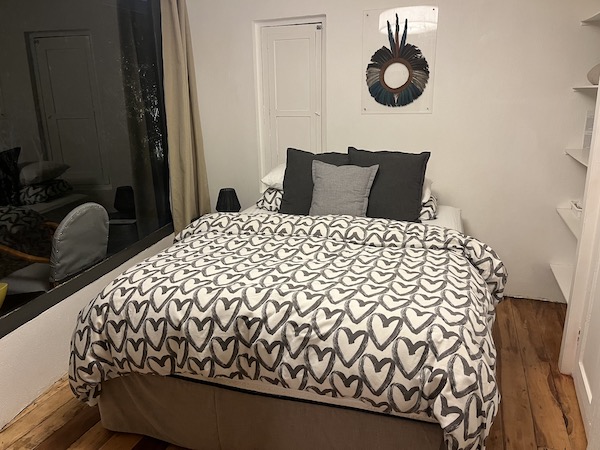 Guests at Dantica Cloud Forest Lodge are welcome to embark on a solo adventure of the resort's hiking trails ranging from paved (easy) to moderate (wear hiking shoes) to advanced (bring water and keep careful track of the trail markers).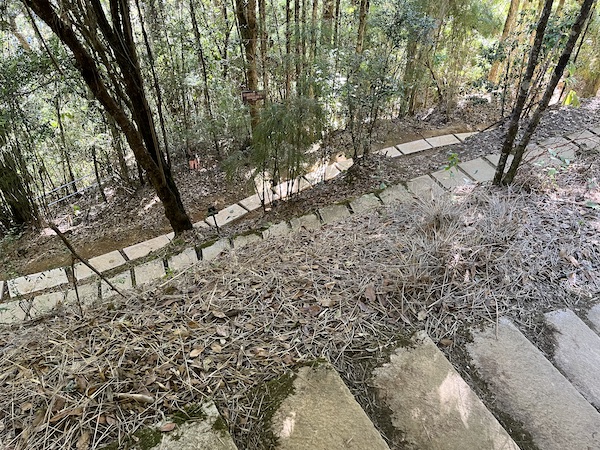 Guided group hikes are available throughout the 20 hectare park, with the most popular outing in the early morning when green and red quetzals typically come out to feed. Be sure to pack binoculars or a handheld spotting scope for this adventure. Wild orchids bloom here during the rainy months (August to November).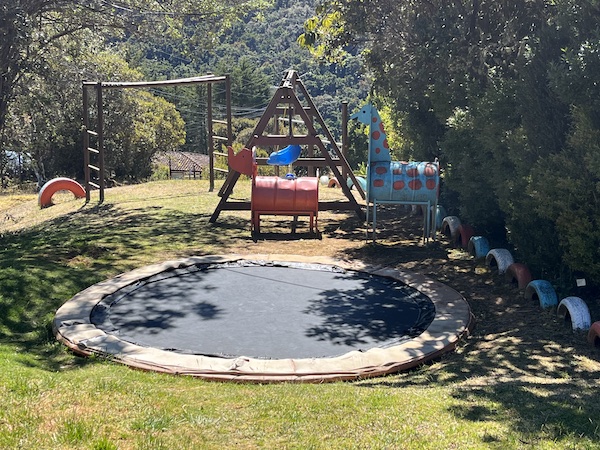 With a gift shop and onsite dining room, we enjoyed a delicious and traditional meals here. A handful of restaurants can be found further down the dirt road, but we strongly advise not attempting this drive after dark. The resort is pet and kid friendly; We may or may not (but probably may) have tested out this fun trampoline for purposes of writing a fair and accurate account of the amenities.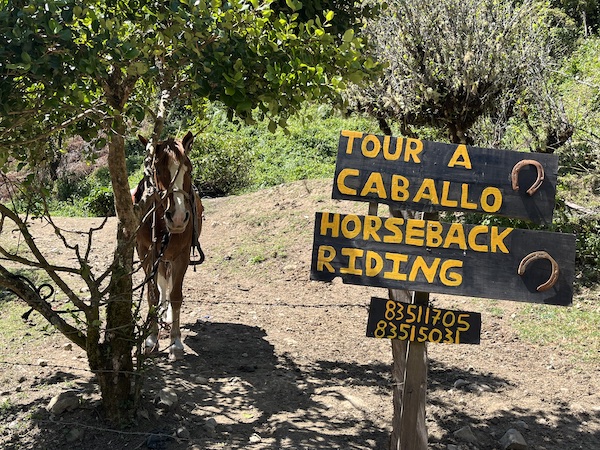 Guest services coordinated a local guided horseback riding adventure for us with a nearby stable for $60/person. This excursion included two hours of trail riding with a stop mid point for a hike to a waterfall. We crossed a mountain stream twice and navigated designated hiking trails popular with families, photographers, and ornithologists.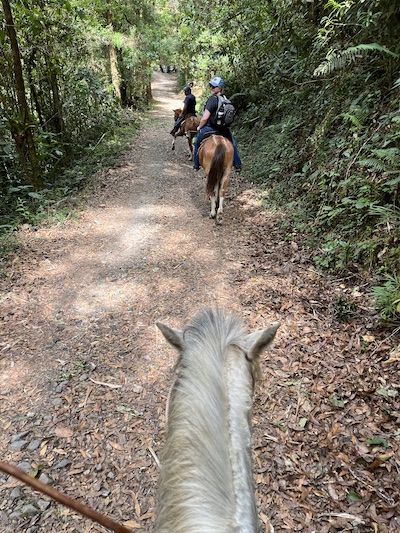 If you decide to try this adventure, definitely wear long pants and a sun hat that covers the back of your neck, as we ended up using a fern to constantly swat the bugs away once we got a bit deeper into the woods. Not for younger or older folks (but we middle agers made it) is the descent into an underground cavern/cave at the base of the waterfall.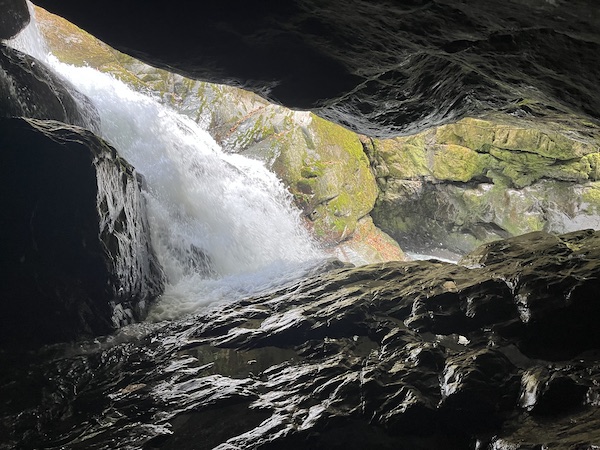 The total cost for our one night stay at Dantica Cloud Forest Lodge, including meals and laundry service was approximately $300. Book a stay here or find another nearby spot using this interactive map.