When embarking on an epic road trip, we all know children can have a shorter attention span and ability to sit in one place for extended periods of time. If you're visiting the United States from abroad—and you've already selected the best rental car and completed your ESTA registration for your American road trip—try a few of these tricks for keeping everyone entertained on your long car journey.
Make I-Spy More Interesting
I-Spy is hardly possible in a car, especially when the majority of your journey consists of motor ways. There's only a certain amount of time that you can spot a seatbelt or car mirror, so in order to make this legendary children's game possible, invest in a simple I-spy game book! These come in a range of different variations, and while it might seem impossible to spot anything remotely interesting while on a motorway for several hours, these books are all created to make the game possible! Who knows who'll be the first to spot the old 50's Ford Anglia on the road, or a Virgin hot air balloon in the sky?
Digital Entertainment
While some parents will begrudge using digital entertainment as a way to keep their children satisfied on a long car journey, you can't deny the satisfaction that it brings them. If you're planning on being on the road for several hours at a time, perhaps allowing your children specific time slots to enjoy their favorite TV show or film could work wonders.
Magnetic Board Games
Family board games never get old, and in fact work as excellent entertainment sources if you don't want your children spending hours staring at an iPad screen. Naturally, the driver won't be able to participate, and neither will the passenger, but children can entertain themselves in the back with an entire range of magnetic board games! These work perfectly, as traditional games such as chess or battleship can be played despite the car jolting about on the road, as all pieces will remain entirely stationary thanks to the magnetic forces! We applaud the genius who invented this idea. Some games are also made compact just for travel – the pieces are usually contained in a case or zip up pouch.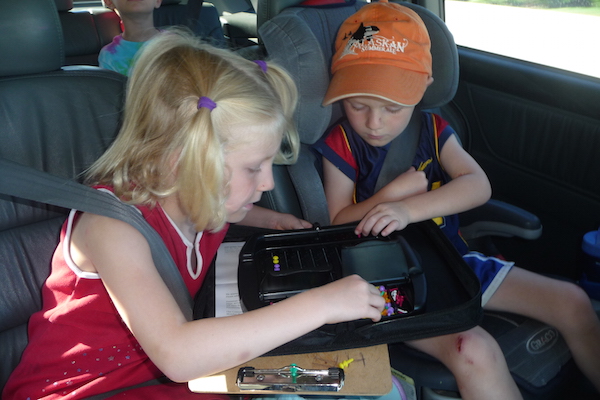 Carpool Karaoke!
And here comes another genius – James Cordon. Singing at the top of your lungs in the car has never been so popular, and you'd be surprised at the amount of enjoyment that can come out of it. Let's face it, it's hardly entertaining as an adult to stare at a long stretch of road ahead, so connect with your children during your journey and participate in some classic car karaoke! Blast your favorite 'now' album and laugh with your kids as you goof around and make a seemingly-boring road trip an exciting one! After all, we all know how loud children like to be, so satisfy their craving in a fun way.
It can be painful watching the clock tick slower than ever as you anticipate your arrival at the chosen holiday destination, however these four simple points are bound to keep your children happy and entertained during your long car journey, allowing you to sit back and happily keep your eyes on the road.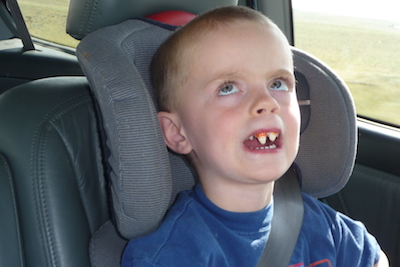 FTC Disclosure: We received monetary compensation for this post. There are lots of ways to keep your kids entertained on a long road trip, but these have always worked for us in our many adventures across the United States.