A seven-hour drive, the route from Niagara Falls to Cincinnati passes by enough major cities to keep any road tripper busy. Buffalo, Cleveland and Columbus are filled with kid-friendly museums, restaurants and zoos, meaning you can easily stretch your trip across a long weekend.
But if you're looking for something a little unconventional, take the scenic route to uncover some of Ohio's quirkiest roadside attractions. Many of these are completely free.
Starting in Niagara Falls, allow at least two days for the must-see tourist sites, one day for each side of the border. When you're ready to leave, get up early. Your first stop is just outside Cleveland, Ohio, a good three hours away, at the North Chagrin Reservation. This free city park isn't your typical fare with playgrounds and tennis courts. It's home to a national landmark, a castle, a nature center and more. Visit the nature center first for the animal exhibits and an interactive play area where kids can climb, color and play games. Then head out to discover the rest of the park: trails, ponds, woods and wetlands — plenty of space to stretch after being cooped up in the car.
Buttermilk Falls is pleasant. It's a scenic overlook with no real hiking required leading to a small cascade over sandstone. The real star of the park, though, is Squire's Castle, a shell gatehouse once planned for a larger estate. It's safe to enter and explore the empty rooms and open windows and makes a unique backdrop for a quick family photo.
You're just 30 minutes north of Cuyahoga Valley National Park, one of the country's most underrated national parks. Go on a weekday, and you'll feel like you have the place to yourselves.
If you're short on time, opt for the Ledges Overlook, a level hike to an open view of the valley. If you have a little longer, the Brandywine Gorge Trail is under two miles, fairly easy even for little ones, and you're rewarded with a 65-foot waterfall. The park also has questing for kids, a clue-filled adventure that's similar to geocaching but doesn't require GPS.
Two hours further southwest takes you into Columbus, Ohio, where you can grab lunch. The city has a science museum, a walkable German Village and the state capitol, but don't miss Topiary Park. Parking can be a challenge, but it's worth it for the one-of-a-kind landscape you won't find anywhere else. The topiaries recreate a scene from a post-Impressionist painting by Georges Seurat. If that means nothing to you without a quick Google search — it didn't to me — you'll still enjoy this unusual park. See if the kids can find the monkey. There are also a few dogs, boats and a cat.
When you leave Columbus, take a detour to Springfield. The Hartman Rock Garden (feature photo: credit Rod Hatfield *) is the quintessential roadside attraction. One man in the 1930s developed a passion for building with rocks, creating everything from Noah's Ark to the White House to a castle replica. All told, it's nearly a quarter of a million stones. Visitors are welcome to stroll the grounds free of charge. It's a little wacky but fascinating.
Your final roadside stop is just over an hour away in Loveland. If the kids haven't seen enough castles today, you saved the best for last. The Chateau Laroche, also called Loveland Castle, is the most medieval one you'll find in the U.S., even if it was built in the 1920s. Set your GPS for the address in advance because you might lose signal as you get closer, turning onto a gravel road that leads to the entrance. It has suits of armor, weapons, even a dungeon with a captive still locked inside. Admission is only $5 and includes terraced backyard gardens.
Cincinnati is now just minutes away. After all of Ohio's roadside oddities, it's a nice contrast to arrive in this busy metropolis. Your best family-friendly bets are the Cincinnati Zoo, the aquarium and Coney Island. Plan to stay three or four days to see it all.
A family road trip from Niagara Falls to Cincinnati is a great way to explore some lesser known corners of America. It doesn't have to cost a fortune and works well at almost any time of year, though May to September are best for warmer weather.
*Feature Photo: Hartman Rock Garden, Credit Rod Hatfield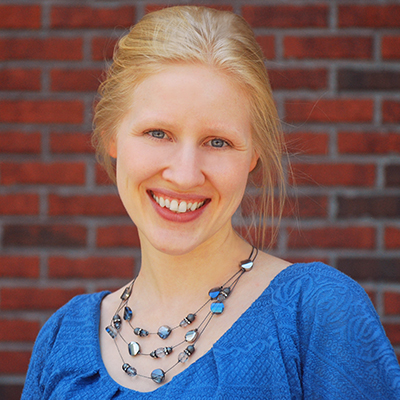 About the Author:
Cheryl Rodewig is storyteller, marketer and award-winning feature writer specializing in travel. Her Venn diagram includes minimalism, waterfalls, French and the em dash. Find her at 
cherylrodewig.com
.
Pin for Later