Roughly the size of West Virginia, many people think of Lake Michigan as more of a sea than a Great Lake. Connected to the Atlantic Ocean by a system of locks, canals, and channels along the Saint Lawrence Seaway, sailors throughout modern history have navigated her waters with more than a few stories to tell.
With 1640 miles of shoreline touching Michigan, Illinois, Indiana, and Wisconsin, a popular summertime road trip is a circle tour featuring many of the remaining Lake Michigan lighthouses. Nowadays electric lights and advances in GPS technology have helped move oil lamps and resident lighthouse keepers to museum exhibits and the pages of history books.
A picturesque spot for picnics, skipping stones, and photography, many of our favorite summer memories have been at the site of a Lake Michigan Lighthouses. Varying in age, height, and function, here are a few spots to get you started:
Wind Point Lighthouse, Racine, Wisconsin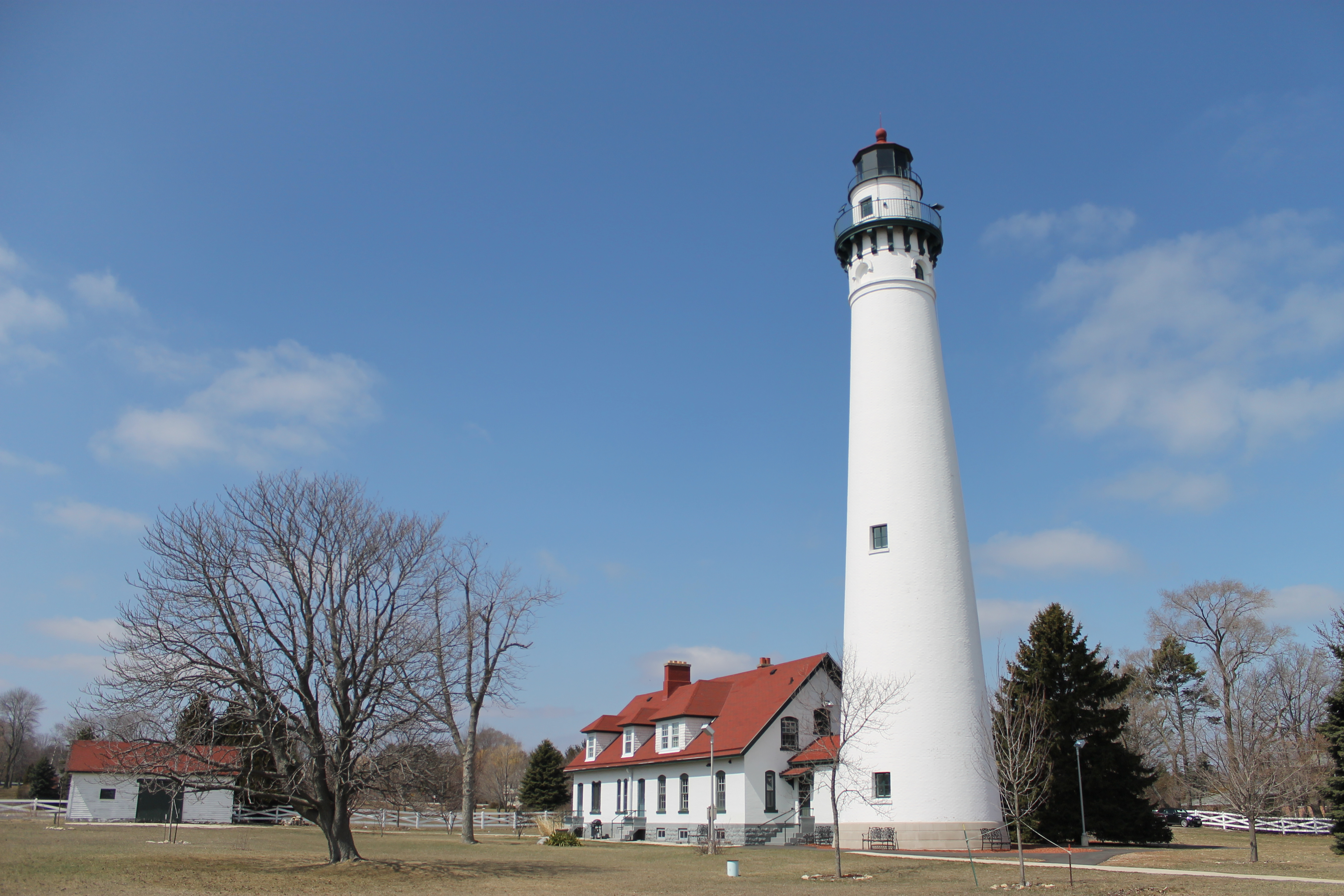 Built in 1880 and automated in 1923, the Wind Point Lighthouse in Racine, Wisconsin is one of the oldest and tallest lighthouses on Lake Michigan (measuring in at 108 feet). If you are visiting the lighthouse on the weekend, check to see if the museum is open. Otherwise, enjoy the view and have a picnic on the beach.
North Pier Light, Kenosha, Wisconsin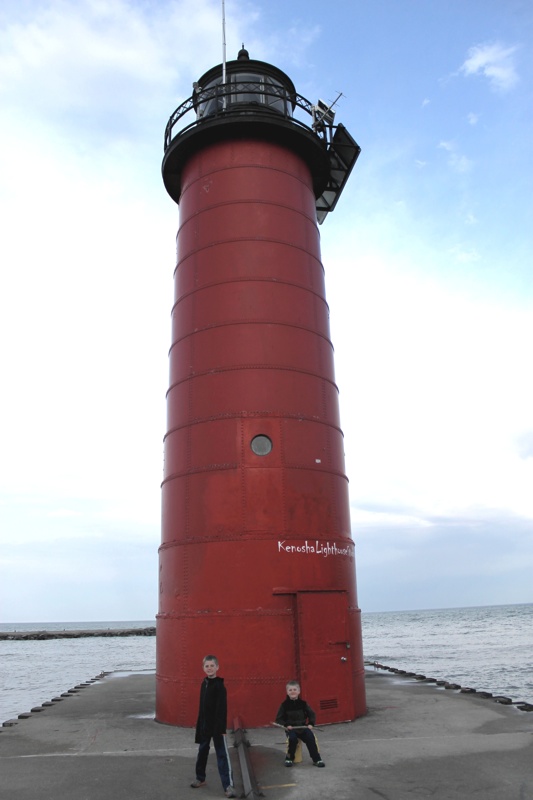 A "typical" Lake Michigan red tower, the North Pier Light in Kenosha is a sibling to the Milwaukee Pierhead light. Privately owned by local artist John Burhnan, the light is open to the public on select days to showcase Burhan's work.
Cana Island Lighthouse, Door County, Wisconsin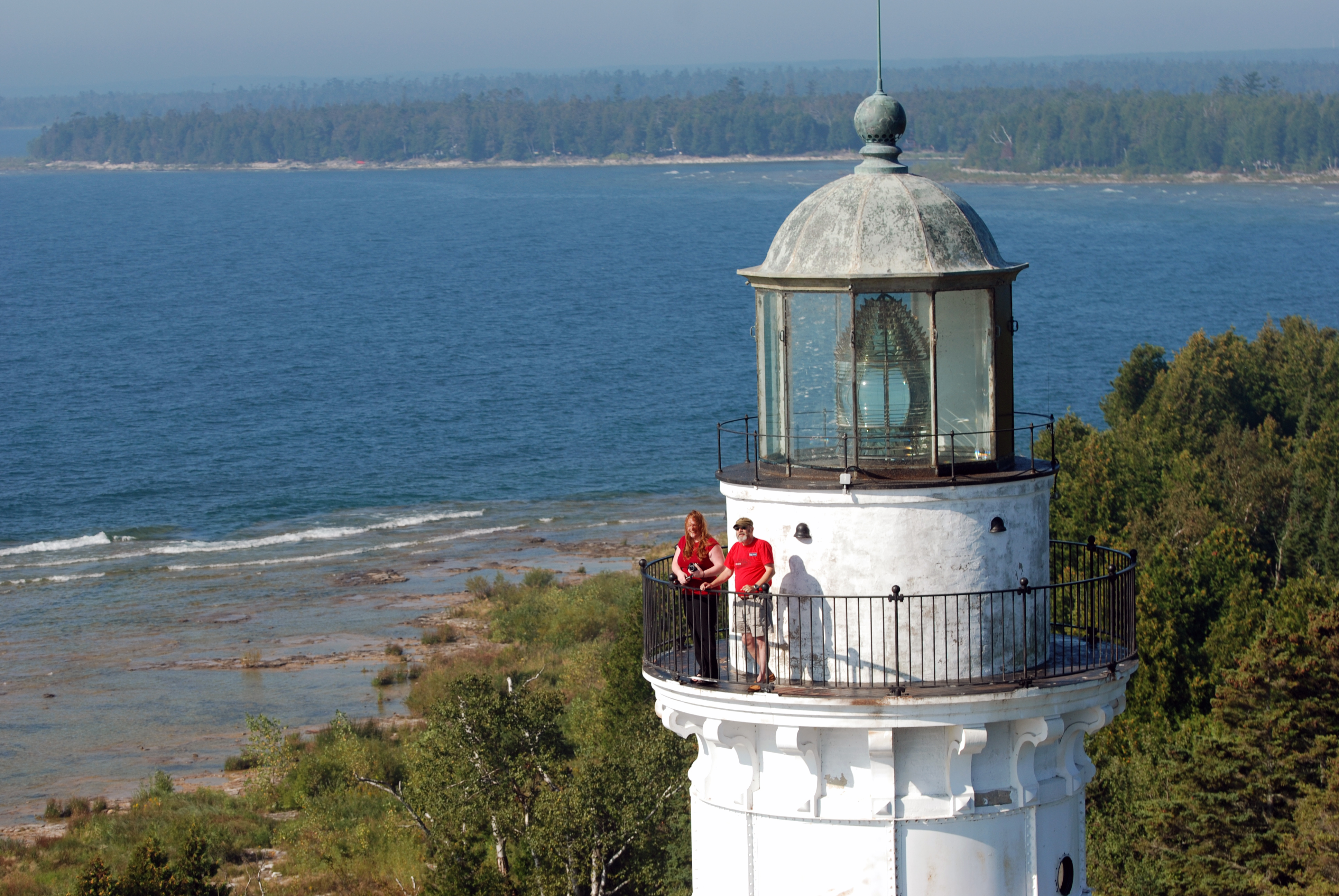 Built in 1869 and automated in 1944, the Cana Island Lighthouse in Door County, Wisconsin is Door County's most notable lighthouse (one of eleven lighthouses in the peninsula). Still operational, the lighthouse is located on a small island just offshore—the grounds are accessible by a causeway.
Grand Traverse Lighthouse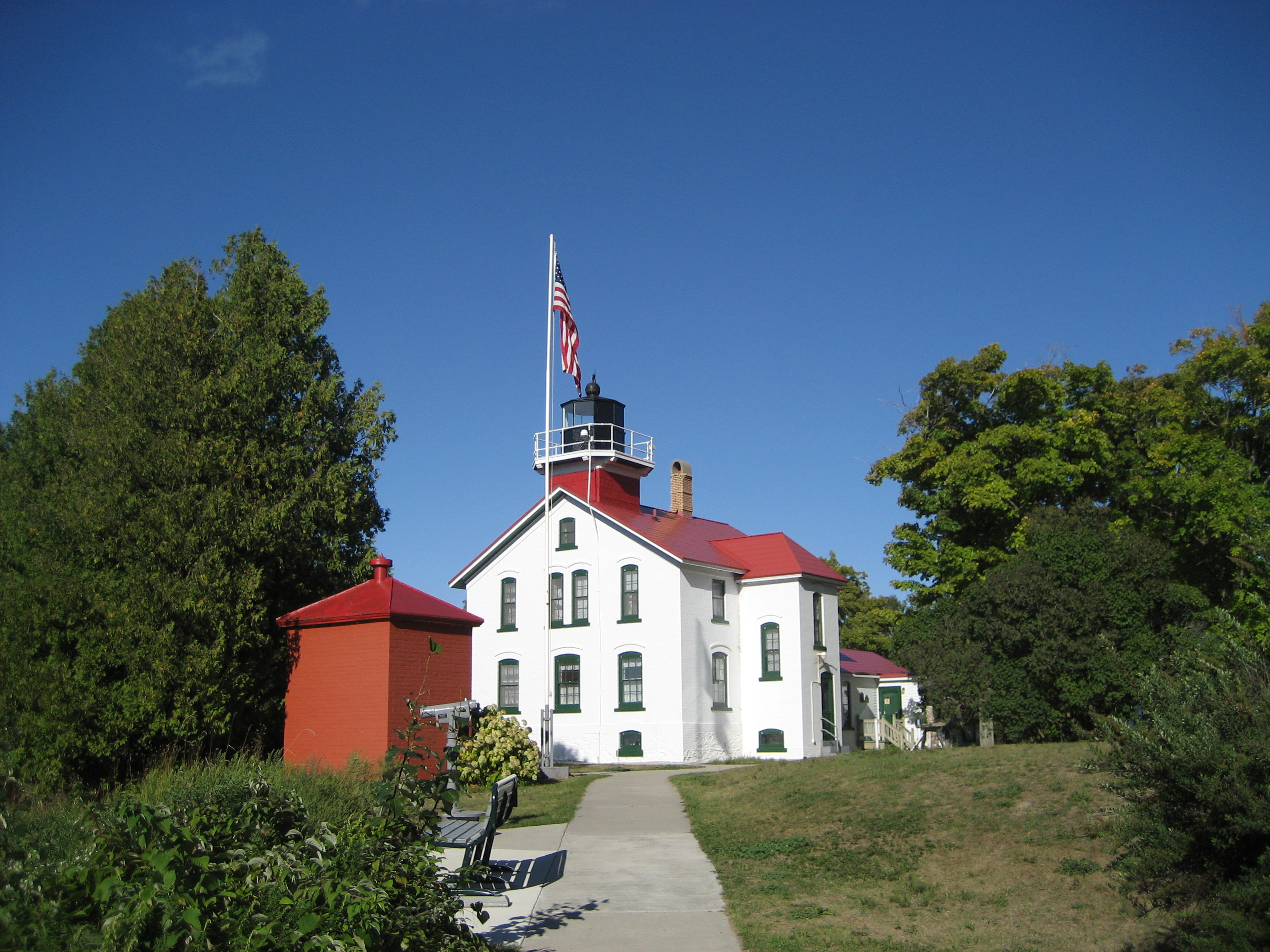 Built in 1852 and automated in 1972 the Grand Traverse Lighthouse is located within Michigan's Leelanau State Park. Guiding sailors into the Manitou Passage, the light marks the entrance into the Grand Traverse Bay.