The kids are back in school, winter is inevitable, and road trip season has shrunken to the tune of a long weekend or holiday vacation. Accommodating both road warriors and jet setters with a long layover or stopover at the Minneapolis-Saint Paul International, the Mall of America in Bloomington, Minnesota offers more than just mega shopping.
With over 520 stores and 50 different dining establishments, it's nearly impossible to take in the Mall of America in an afternoon. Spanning four different levels and housing an aquarium and amusement park, a family could easily spend two full days here and feel like they didn't see it all. Somewhat overwhelming for first-time visitors here are some of our recommendations to make your trip a success, beginning with advanced planning.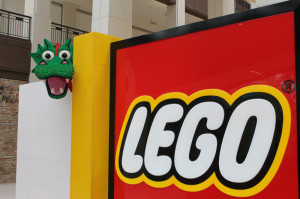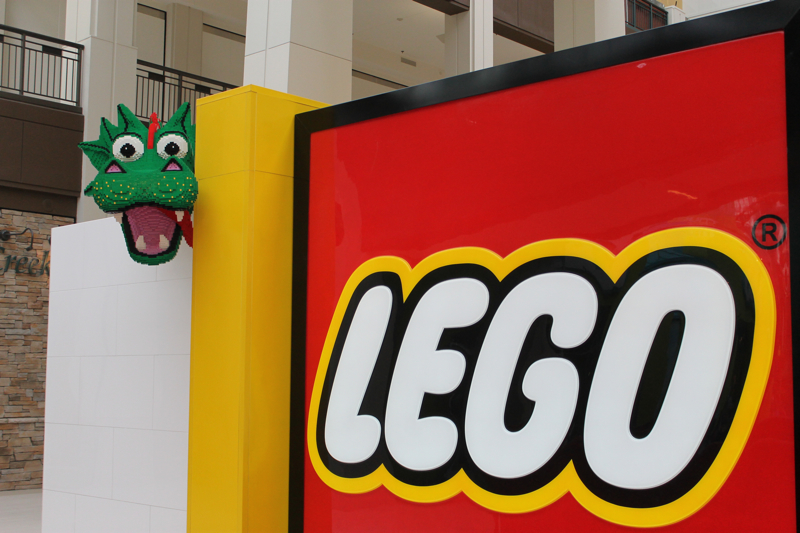 Discounted admission coupons are available to both Nickelodeon Universe and Sea Life Aquarium. Begin by looking in the Mall of America Coupon book available at a mall information desk/kiosk. You will have to pay $9.95/book, but the overall savings will greatly outweigh your initial investment. If you know you're going to "do it all," check out The Big Ticket, offered through the Bloomington Convention & Visitors Bureau. Purchasing advance tickets online is another way to save a buck or two.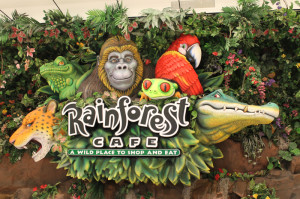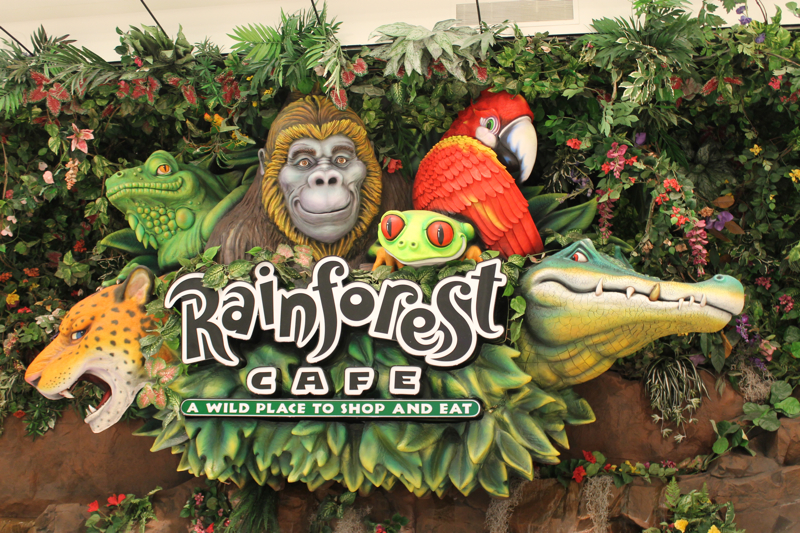 Rainforest Cafe offers an impressive menu for adults and kids' alike. You'll experience a tropical theme dining ambiance complete with aquariums and periodic "thunderstorms." Look for a free child admission to the Sea Life Aquarium on the back page of the Kids' Menu.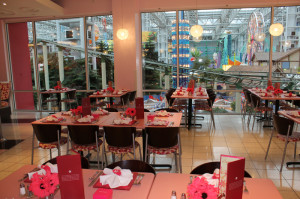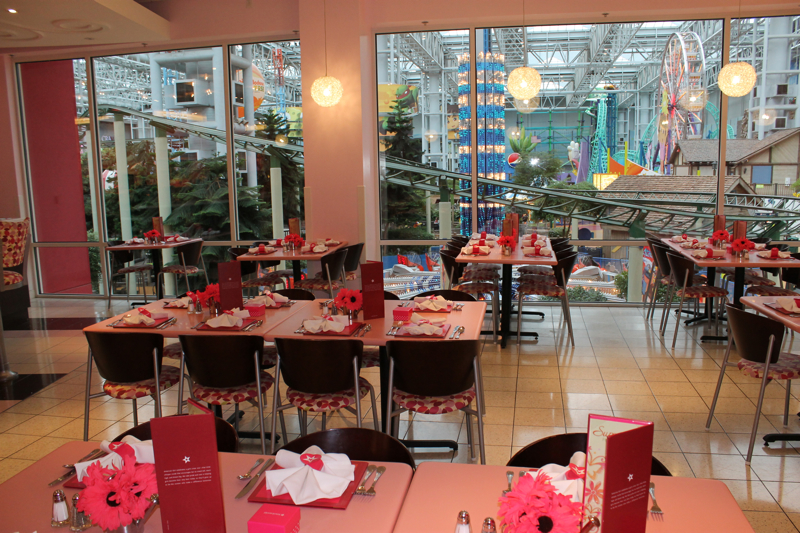 For the princess in your life, consider making a dining reservation at American Girl, a two-story cornerstone store overlooking Nickelodeon Universe. American Girl's best-kept secret may be it's pristine bathrooms, complete with miniature doll holders on the inside of the toilet stalls (no kidding, check it out).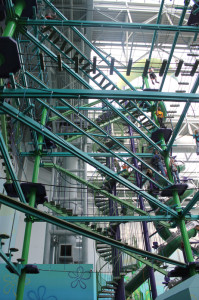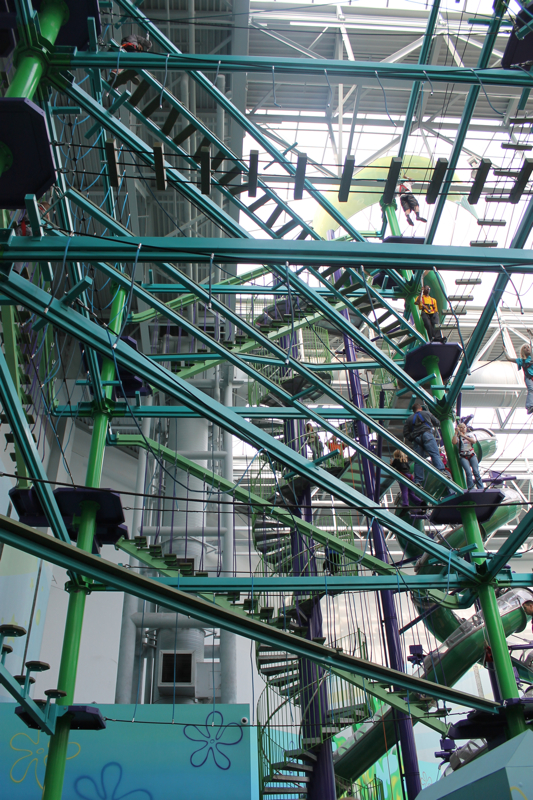 Nickelodeon Universe in itself is an entire story, but if you go plan to consult the park map and formulate a plan of attack. Depending on your sense of adventure and height of your kids, you can choose from 26 different rides ranging from thrill rides to family rides to junior rides.  To keep things interesting and exciting, the park adds a new ride each year.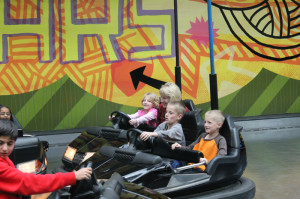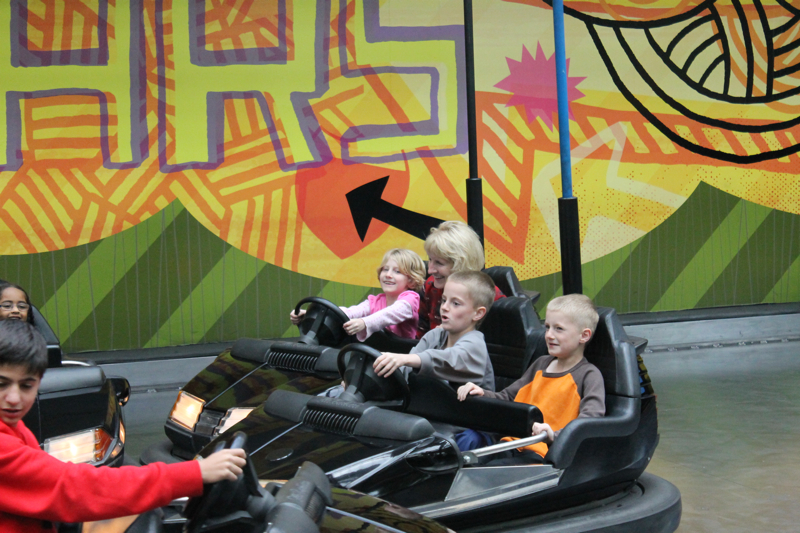 Admission to Mouse Mountain Adventure Golf and the Dutchman's Deck Ghostly Gangplank & Anchor Drop adventure course is an additional cost to the park wristband (but both worth the expense as a standalone if rides aren't your thing).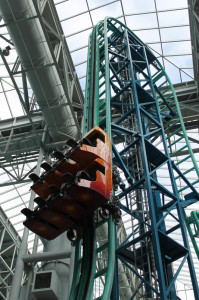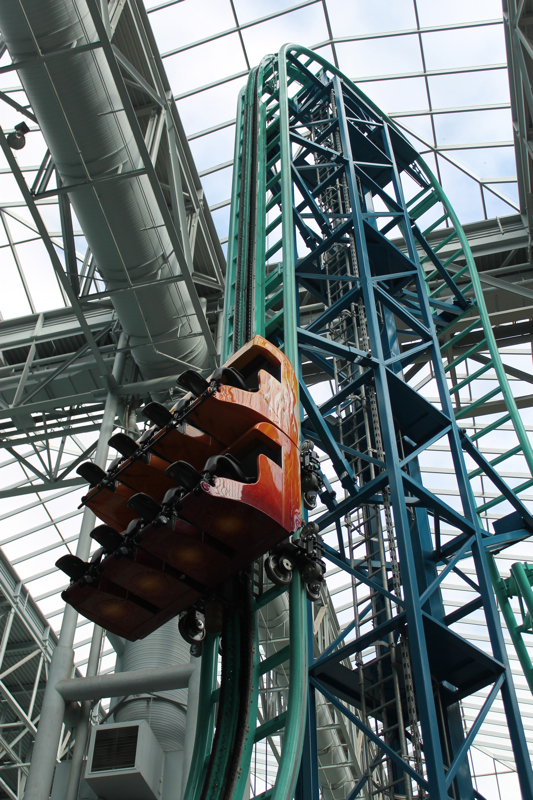 If your second-grader talks you into accompanying them on the Rock Bottom Plunge, please consult the photo above. You may, instead, want to consider the much tamer Balloon Race.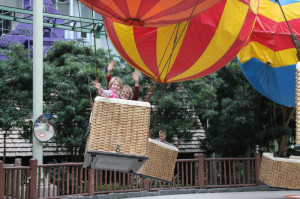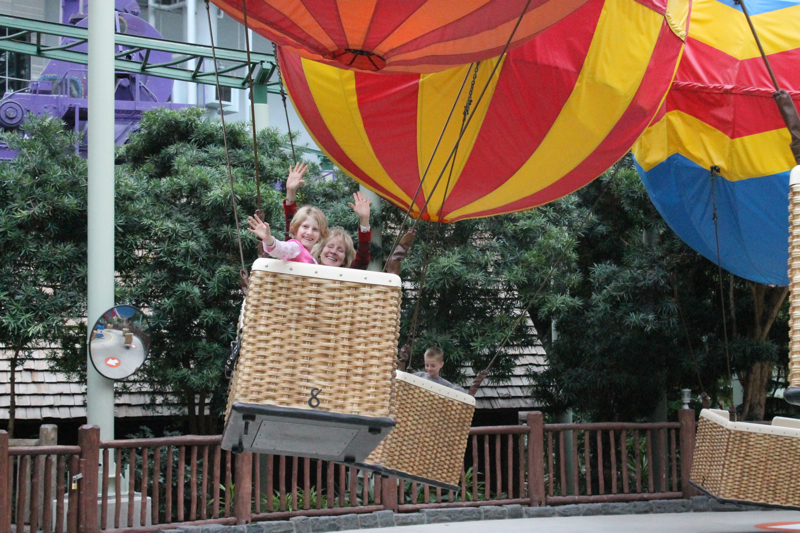 Located on the third-level, Moose Mountain Adventure Golf is an 18-hole miniature golf course with a panoramic view of the amusement park. This was our favorite part of the day, particularly hole 17 (The outhouse makes a real flushing noise if you hit the ball down the center hole. No pun intended.).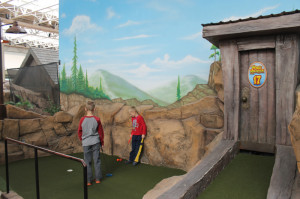 Another equally impressive attraction is Sea Life Aquarium located on the mall's lower level. An experience on a smaller scale than, say, the Shed Aquarium or the Monterrey Bay Aquarium, Sea Life Aquarium is a pleasant diversion from both shopping and cold weather. Highlights include touching a sea star, an octopus garden, and an underwater tunnel that puts you up close and personal with sea turtles, sharks, and tropical fish galore.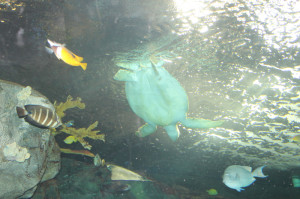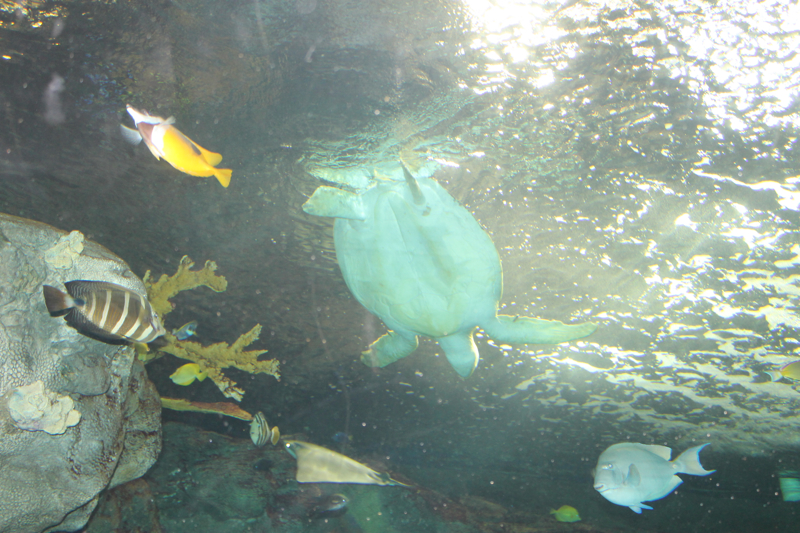 If your trip to the Mall of America is on the scale of a flight layover, consider taking the Metro Transit rail line over from the airport. You'll find lockers at both the airport and at the mall (located at each of the mall entrances and at the North entrance of Nickelodeon Universe under the ferris wheel).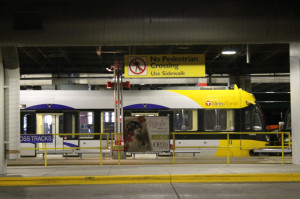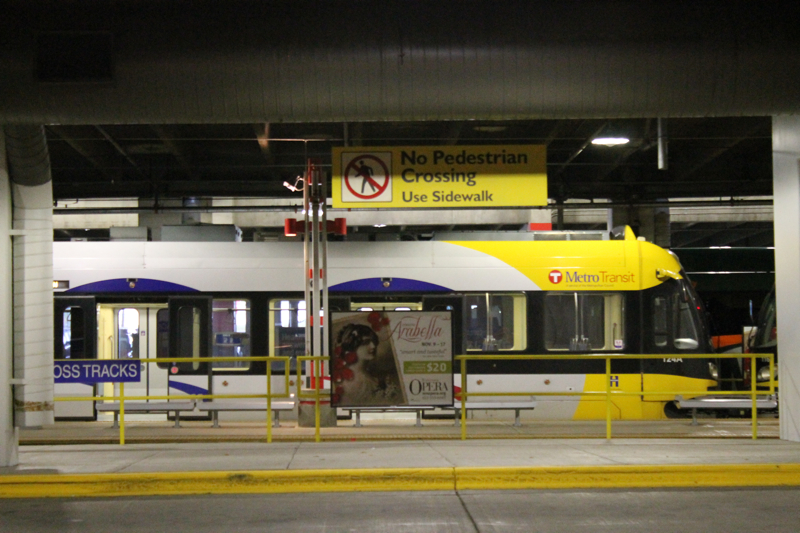 Conversely, if your trip requires an overnight stay, consider reserving a room at the nearby Radisson Bloomington Hotel at the Mall of America which is adjacent to the Waterpark of America (tallest indoor waterpark in America).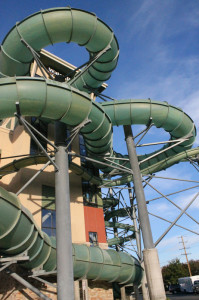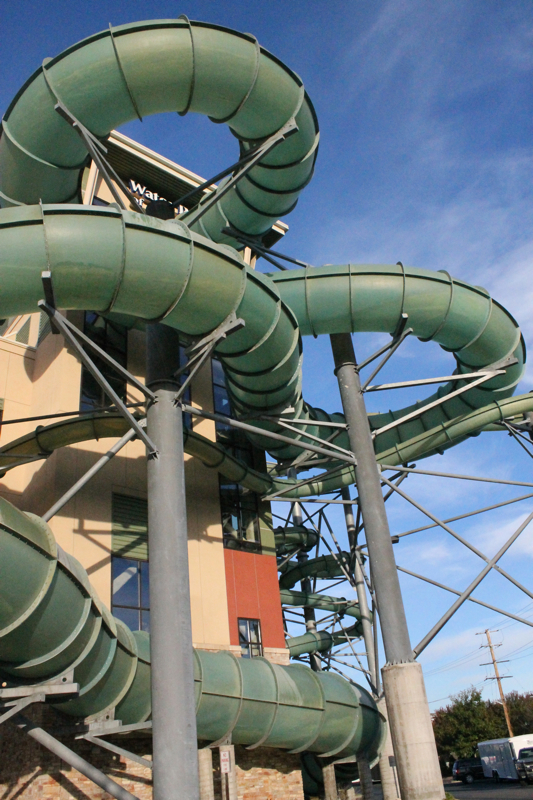 P.S. The state of Minnesota does not charge sales tax on shoes or clothing. If your kids are anything like mine, this is the perfect time to stock up on the basics or maybe splurge on that fancy holiday party dress.