Located about ten miles south of modern day Tucson, Arizona is the Mission San Xavier. Built upon the ruins of the original mission, the building was constructed between the years 1783-1797 and it remains the oldest European structure in Arizona.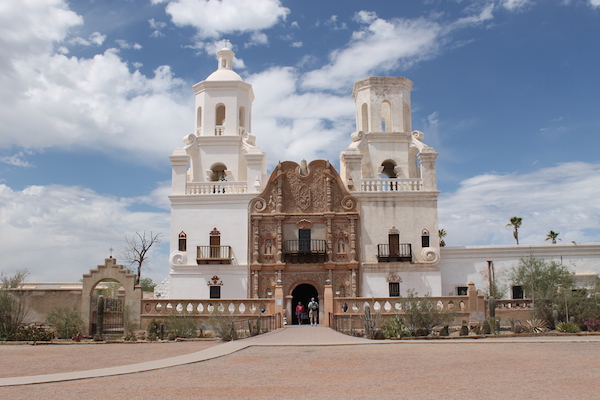 Founded during a time of Spain's colonization of North America, the mission was named in honor of Francis Xavier, one of the co-founders of the Society of Jesus, a male religious congregation of the Catholic church known as the Jesuit Order (members are known as Jesuits). Today, the compound has earned the nickname the White Dove of the Desert.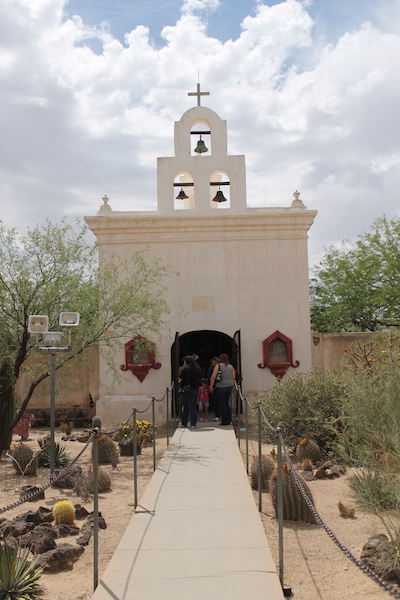 Admission is free and you can take either a self-guided or docent-led tour through the main church and ancillary buildings located in the small campus. Note that mass and other religious ceremonies still take place at Mission San Xavier (consult this page for hours of operation and scheduled tour times: http://www.patronatosanxavier.org/visit/).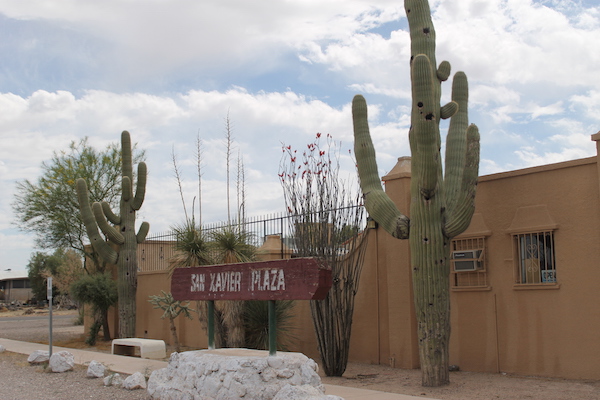 To learn more about the building and how the mission ministered to the needs of its parishioners, start your visit by watching the 20 minute film in the San Xavier Plaza. There's a gift shop and cafe here, as well as modern restrooms. We visited during a time when local vendors set up food stalls under rustic wood awnings.
Note the effigy burial mound in the background. Visitors can make the short walk/climb to the path circling the hill and peer into the entrance; decorative shrines have been carved into the rock.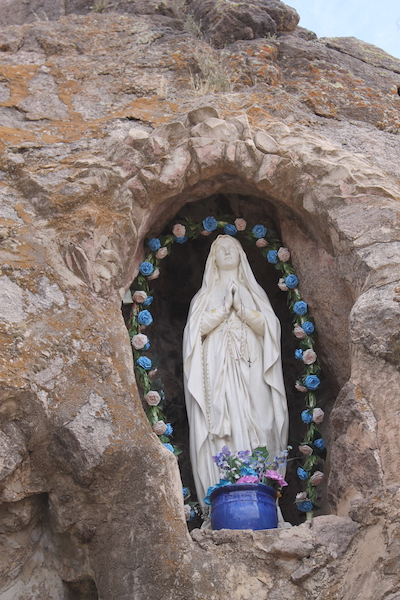 All in all, this is a nice opportunity to learn a bit of social studies and history without driving too far from Tucson. Leave about an hour for a visit (longer if you participate in a tour). Happy trails!