Perhaps an unconventional vacation destination for a road trip, Park Place shopping district in Leawood, Kansas (greater Kansas City) is a "something for everyone" type detour. Located near 117th and Nall, Park Place is a destination location for shopping, dining, and entertainment. A mixed-space development, you'll find residents, visitors, and business people mingling together during lunch hours or unwinding with food and entertainment at the end of the day.
Built along a wooded main street, Barkley Square–a centrally-located green space with trademark fountain–houses brightly-colored Adirondack chairs in the summer and and ice skaters in winter months. Even without a full calendar of year-round entertainment, classes, and special events, the shopping, dining, and window browsing is enough to keep a family busy for several hours. In fact, this is exactly what we did on a recent road trip. Beginning with breakfast and ending with dessert, here's where we went: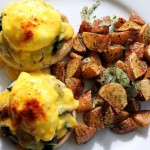 Ingredient
In a prime location on Barkley Square, Ingredient restaurant offers fresh and local food in a trendy (but casual) dining space. Ordering a la carte (with mandatory eggs Benedict) from the breakfast menu, we gladly refueled our bodies with fresh fruit, yogurt, pancakes, and even hard-boiled eggs just for the kids. Dining among the hip-and-trendy decor, we eventually moved outside in an environment conducive to coffee sipping and children doing cartwheels. Kids Menu items include novel choices including chicken tender wraps, grilled chicken breast, custom salads, and peanut butter sandwiches with bananas and honey for $5.95 (note side items like ice cream and apple sauce are available for a mere $1).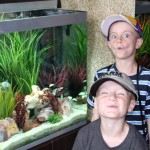 Picasso Exotic Aquatics
One of a handful of aquarium stores in metro Kansas City, Picasso Exotic Aquatics boasts a bit of the tropics smack dab in the middle of the Midwest. Consult any parent for ideas on keeping kids entertained on a cold-winter day (or the middle of summer vacation) and aquariums always rise to the top of the list. Family owned and operated by fresh- and saltwater fish enthusiasts, Picasso Exotic Aquatics is known for their expertise in livestock, maintenance, and aquarium supplies. And with 6,000 gallons of water housing umpteen fish, seahorses, starfish, eel, sharks, and coral, you'll have museum-quality browsing opportunities.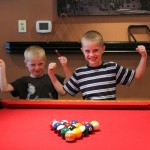 The Gents Place
Knowing how much men love shopping and passing hours at a time on benches and outside dressing rooms, The Gents Place offers a respite from all the excitement. Marketed as a men's grooming and lifestyle club, the facility includes pool tables, adult beverages, cigars, shoe shines, and even a shave and a haircut. An ideal spot for a mid-trip clean up, send the men and boys out for some male bonding, while the rest of us do some serious cupcake research. Ask for a Junior Gents Cut if your little gentleman is age 12 or under.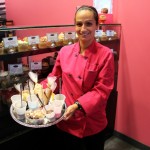 Cupcake A La Mode
The icing on our Park Place adventure, Cupcake A La Mode offers 20 different combinations of cakes and home-made butter cream frosting—enough to make an indecisive person diabetic. Owned and operated by Lisa Clark (mom of three and road-trip enthusiast), Clark treated our family to our very own "build your own" box of cupcakes. Testing the laws of physics and Wilton 101 techniques, Clarks creations are not only delicious, prices are reasonable and portions are generous. Also available in the trendy-pink cafe is coffee, locally-made crafts and creations, and enough room to sit for a spell. Hint: Kids' cupcakes are available for $2.25 (or $24/dozen) with advanced notice. Local delivery available; click here for details.