The Field of Dreams movie site in Dyersville, Iowa is worth going the distance.
Field of Dreams Movie Site, Dyersville, Iowa
"This field, this game, is a part of our past. It reminds us of all that was once good and it could be good again. Oh people will come. People will most definitely come." A mandatory film for those of us in the
Midwest, Dyersville, Iowa and the Field of Dreams movie site has been on our bucket travel list since we watched it with our kids a few months ago (warning: doing this will most certainly make you feel old).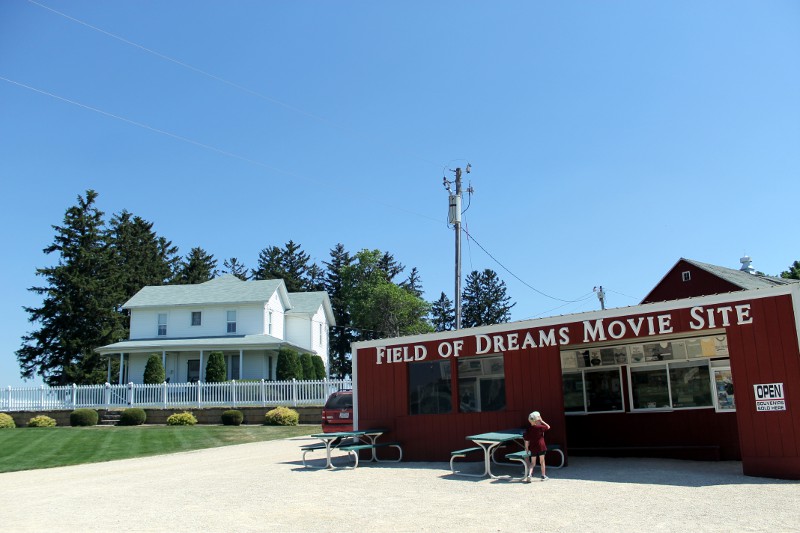 Where to Stay
Find family-friendly accommodations in DYERSVILLE, IOWA from traditional hotels to private vacation rentals through Stay22.com:
Taking the rolling, winding back roads over from Dubuque (not highway 20), we remembered not all of Iowa is flat—a paradigm even shifted as we passed Sundown Mountain Ski Resort (!). Rounding onto the bend, follow Lansing Road on auto pilot towards the familiar Lansing family farm house.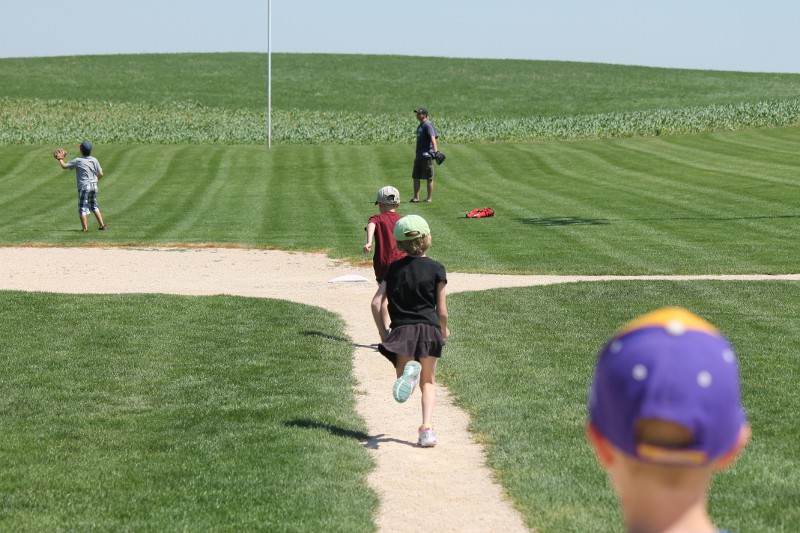 A simple (but free) attraction, you'll notice a small gift shop, picnic tables, out building, informational plaque, and the famous ball field and bleachers. While the farmhouse is fenced and not open to the public, visitors are welcome to play ball*, run the bases, and take photos as long as their kids cooperate. Only knee-high during our visit, late-summer corn would have had us looking for the ghost of Shoeless Joe Jackson to emerge from the fields.
Offering plenty of opportunity to snack, use the bathroom, and burn off steam, we purchased a souvenir magnet shaped like Iowa that reads "Is this heaven?".
Note: Open daily April through November, 9AM-6PM.
* Bring your own balls, bats, and gloves.