Light on the health, but heavy on the fun  is Fritz's Railroad Restaurant. With three locations in the greater Kansas City area, our family recently dined at the downtown Crown Center venue. A destination stop for decades by locals and visitors alike, Fritz's is the only restaurant we've ever frequented with with more cooks than wait staff.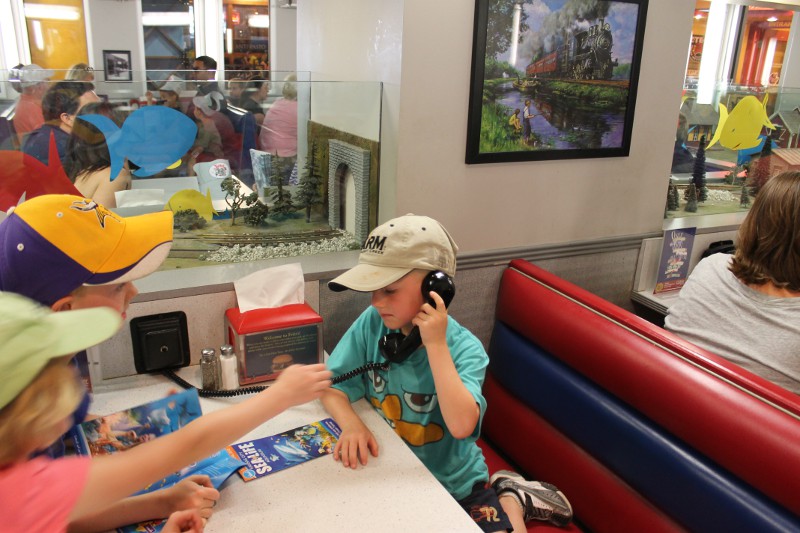 Using a telephone ordering system and delivery method of electric locomotives on ceiling-high metal tracks, customers order traditional American cuisine like old fashioned malts, burgers, grilled chicken, and onion rings. After seated in a booth and understanding the general code of conduct–first review the menu and then order from the black table telephone– we passed the wait time watching other families receive their orders delivered on one of three tracks.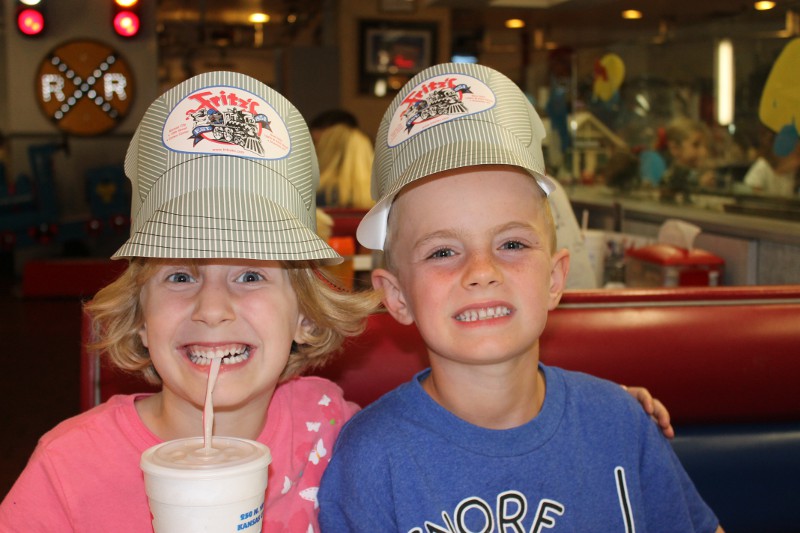 Choosing the Gen Dare (Fritz's Favorite), I enjoyed a hamburger topped with hash browns, grilled onions, melted cheese, katsup, mustard, and pickles for $3.79. Apologies for the blurry photo, but I was quite famished at the time. Ordering from the Lil' Engineers menu, no adult was surprised with an order of two grilled cheese sandwiches and chicken nuggets for the kids ($5.29, drink and fries included in the price).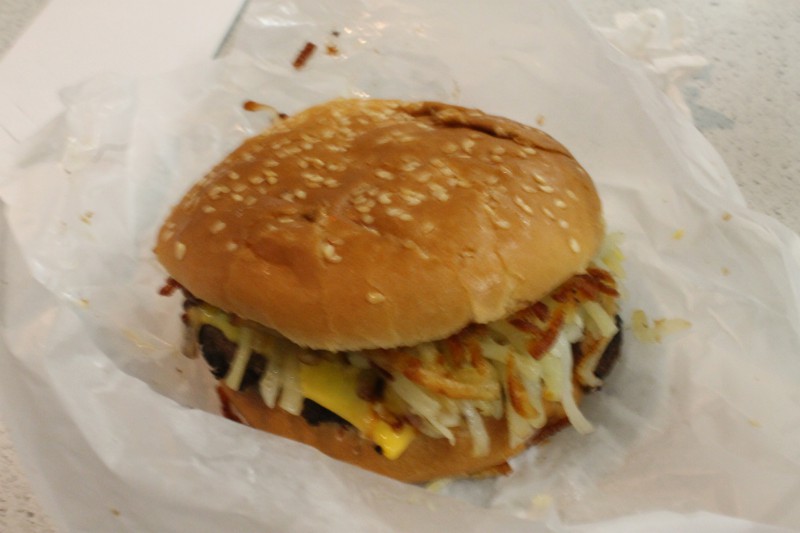 Experts at recognizing the train and delivery timing of our order, we watched in anticipation as our food was lowered down on a metal platform from the tracks to just above the table (watch this video to see what to expect). Settling our tab with the hostess, we were thankful to have missed the lunch line wrapping out the door and out into the food court. Affordable, novel, and appetizing, if you're in the area, stop by Fritz's and "dine on the line" at least once.