Everyone has a bucket list. Often filled with exciting events and activities, we are always on the lookout for the next idea to include to discover something new about the world or ourselves. The renowned Route 66 has served this purpose for thousands of road trippers in the USA since its establishment in 1926 but now there is an equivalent for the UK and Ireland: Route 57.
Starting in Plymouth and ending in Galway, Ireland, Route 57 combines ten connecting road trips across land and water, covering 2,590 miles and taking between 5 and 8 weeks to complete – depending on how long is spent in each of the 57 stops! The full guide on the Jurys Inn website gives description of each city along the route, accompanied by pictures of the sights visitors will encounter in real life.
Here are three of the individual road trips on Route 57. 

London to Cardiff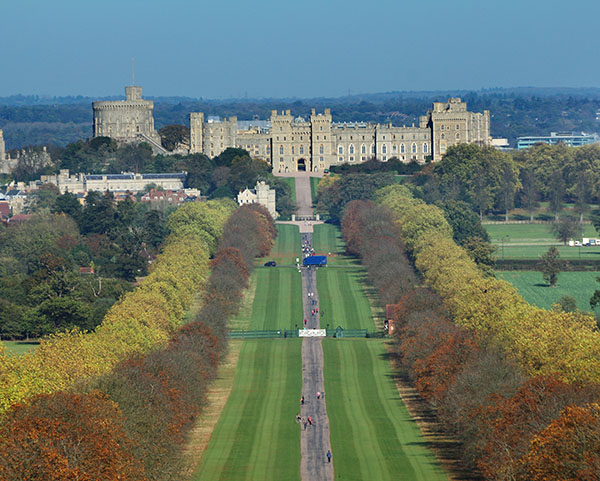 The London to Cardiff route is a fantastic chance to see some legendary British landmarks and cities. London is, of course, filled with a lot to do but the other places along the route offer something different and just as worthy.
Windsor is famous primarily for the magnificent Windsor Castle, the official home of Queen Elizabeth (pictured) as well as Legoland! The town is surrounded by countryside making it a picturesque place to visit. Bath, a UNESCO world heritage site, is well-known for its 18th Century architecture and Roman Baths that are still in use today.Bristol is a quirky, alternative British city filled with museums, galleries and lots of street art on show as well as incredible architecture, ranging from medieval to modern. Cardiff, the Welsh capital, is another beautiful city that has a lots to see and do including the Cardiff Castle, the Millennium Centre and Cardiff Bay. The night life is great too, due in part to the city's residents being so warm and welcoming.
Aberdeen to Glasgow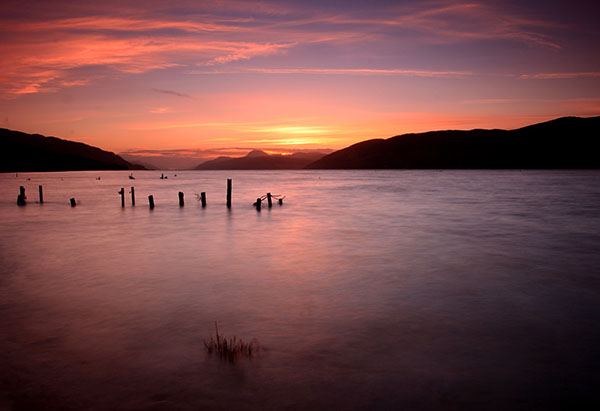 This trip is ideal for seeing some of the best parts of Scotland. Aberdeen is a charming port city with gorgeous coastal views and scenic walks along its harbor, while Inverness is situated in the Scottish Highlands and is a historically-rich city that features brilliant architecture and a lively culture. Glasgow is an incredible city with lots on offer from enjoying the art galleries, museums, live music and dram (whisky) to sightseeing The Victorian architecture and The Tall Ship at Glasgow Harbour.
This part of Route 57 features some of the most incredible natural landscapes and scenery on the journey. The Cairgorms National Park is a spectacular yet tranquil mix of mountain ranges, forests, moorlands, lochs and rivers in the heart of the Scottish Highlands. The world famous and gorgeous Loch Ness is also found along the journey, although 'Nessie' might be harder to find! Further south, just north of Glasgow, is Loch Lomond and the National Trossachs National Park,  the largest inland area of water in the UK.
Glasgow to Galway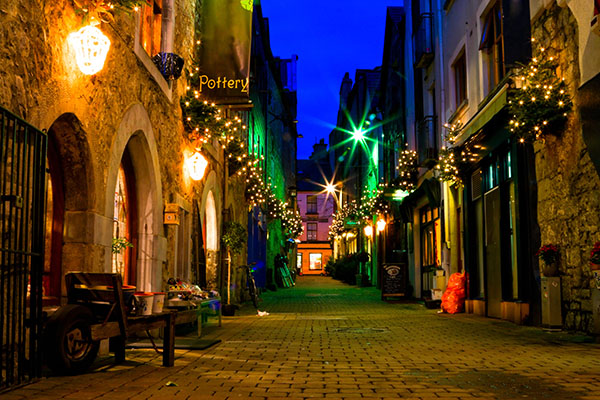 The final section of Route 57 explores the magic of Northern Ireland and Ireland. It commences by taking a ferry from Glasgow Cairnryan port to Larne port in the Northern Irish capital of Belfast, a lively city with a deep history and range of cultural attractions including the Crumlin Road Gaol and the Titanic Belfast, the birthplace of the Titanic boat.
Dublin is a lively, dynamic capital city with a bustling day and night life and an incredibly welcoming atmosphere. The stunning Dublin Castle and City Hall are perfect examples of its majestic architecture and there are a wide range of attractions to see. A smaller yet equally picturesque city along the route is Waterford, Ireland's oldest city that dates back as far as the Vikings!
Cork's colorful architecture and its iconic, hilltop 18th Century Church Steeple makes it stand out from other Irish cities, highlighting its scenic charm. The last, but certainly not least, destination on Route 57 is Galway. Situated on Ireland's west coast, its traditional Irish charm, medieval heritage and vibrant culture make it a city needing to be seen, explored and experienced by any devoted traveler. Before embarking, consider getting set up with car insurance in Ireland, just in case.
For more information, download the full Route 57 guide here: https://www.jurysinns.com/route57-roadtrips/