Is Sarasota the ideal road trip destination for families visiting Florida? I think so. While cities like Miami and Orlando are fun, Sarasota punches well above its weight when it comes to culture, food, and family entertainment. With a population under 60,000, it's less crowded than bigger cities.
It's also conveniently close to Tampa Bay so you can easily extend your road trip. This guide covers everything to see, do, and eat.
Where to Play: Wild Games and Wildlife
Up for a round of Bazooka Ball? It's one of the thrills at Livingston's Amusements, a 50,000-square-foot play space where the bumper cars spin under disco lights and the go-karts race on a Naskart Track. Bazooka Ball, a virtual paintball field with glowing foam balls, is reopening, thanks to new high-tech sanitation equipment. The arcade is also one of the best we've encountered on our family road trips, and the prize case is fancy, so you'll want to hit those big scores.
When it comes to wildlife, check out Sarasota Jungle Gardens, famous for its flamingos you can hand-feed (pictured above), and Big Cat Habitat & Gulf Coast Sanctuary, home to lions, tigers, ligers, bears, and more. Both offer petting zoos so your little ones can get close to the animals. At Sarasota Jungle Gardens, we enjoyed the educational shows while at Big Cat Habitat, the covered walkway beside the tiger habitats was our favorite.
Look for wildlife in the wild, too. The mangrove tunnels of Lido Key are a great place to start. Kayaking SRQ will tell you all about the creatures who live here. They'll also show you how to kayak, but you're in just a few feet of water so it's safe for beginners. Renting a tandem kayak is a good way for kids to participate. Even toddlers can ride along. And you'll see Florida wildlife in action, whether it's spotting dolphins or watching cormorants dive for fish.
Where to Play, Teen Edition: Axes and E-Bikes
On a road trip with teens who don't think you're cool anymore? We can fix that. Take a ride on a bike that goes up to 20 mph, and then go throw some axes.
Electric bikes are lots of fun. You can ride them like a regular bike, but the motor gives you serious speed. Try the bikes at Pedego Sarasota. Pedego bikes are considered top-of-the-line, but you can indulge affordably by renting one for a couple hours.
The shop is near the paved, 12-mile Legacy Trail that goes all the way to Venice, and thanks to the motor and long-lasting battery, this is easily doable. Riding these bikes is a rush, and I highly recommend it. You have to be at least 16 to rent a bike, but child trailers and seats are available.
The age threshold for axe-throwing is a bit younger. Those 13 and up can hurl a hatchet indoors at Axe & Bull. Never tried it? It's surprising how quickly kids catch on. If axe-throwing doesn't come naturally to you, the resident expert (or ax-pert, as they say) will guide you through the technique. Even I hit a few bull's-eyes. This is even more fun in groups, especially if you don't mind a little family competition.
Tip: Go on Monday or Tuesday to book a time slot on the cheap. At $10, it's a steal.
Where to Eat in Sarasota
Start your day in the best possible way. Close to the powder-fine sands of Siesta Key (voted best beach in the country), Sun Garden Cafe serves an incredible breakfast, available past noon if you sleep in.
The menu is split between fit-friendly options and I'm-on-vacation splurges. Take the top of the menu as an example: the beach smoothie (fruit and low-fat yogurt) is right above the sticky bun ("with a heap of vanilla icing").
A week later, we are still talking about the Myakka benedict, a gussied-up biscuits and gravy, but the Liège waffle, which comes in an appetizer-size serving if you want just one, was equally memorable — and get this: real maple syrup come with.
Best Lunch:
Columbia Restaurant
There's a reason Columbia Restaurant has been in business for well over a century. Located at the shopping mecca of St. Armands Circle, Sarasota's Columbia has breathtaking art and decor, but don't let that fool you — it's family-friendly. Pick up a kids' menu, featuring Don Quixote and Columbus coloring, and go on a culinary journey together. The menu has a kid-sized Cuban sandwich, but if your kids are a little more adventurous, you might try the tapas.
We opted for the El Combo de Cuba, which featured roast pork, yuca, boliche (beef with gravy), beans, rice, and more. I can't recommend it enough. We loved the empanada, a family recipe, the chorizo-stuffed boliche, the decadent plantains — everything. There's plenty of seafood on the menu, too, from paella to crab enchilada. The lunch platters, served with hot Cuban bread, are generous and affordable.
For an afternoon pick-me-up, this European cafe is perfect. You can order Italian coffee, while the kids get freshly squeezed juice or a smoothie. They focus on healthy options and use organic ingredients.
Get something sweet to go with your drink — baklava, eclairs, cannoli, or their refreshing chia pudding — or a light sandwich (vegan offerings available).  We want to go back to try the crepes!
Simply put, it doesn't get any better than Yoder's. At the heart of Sarasota's Amish community, Yoder's serves homemade comfort food that draws diners from across the country. Specials like goulash and rivel (a Pennsylvania Dutch soup) mix with menu staples: fried chicken, meatloaf, chili. Try the turkey and stuffing with gravy — it tastes like Thanksgiving.
Most entrees come with two sides, but you can also order the small version of any plate and get one side. If you're a lighter eater, this is the way to go. Why? Pie. You have to save room. Made from scratch each morning, their baked pies have a flaky crust and dizzying variety of fillings: blueberry crunch, Dutch apple, shoofly (molasses), and peach, for starters. Then there's the cream pies. I can vouch for the pillowy-light strawberry cream, but the chocolate peanut butter is their best-seller.
There's more to do at Yoder's Amish Village, but more on this below.
Where to Stay
With days spent kayaking, swimming, and biking, relaxing at your hotel each night is nice. The city's newest hotel is The Sarasota Modern. Highlights include a complimentary welcome drink and a resort deck boasting three pools.
We loved the modern touches: lots of outlets near the bed, a rain showerhead, fast Wi-Fi. The loft rooms are great for families, and if you're road tripping with another family and need more space, you can rent a suite for up to nine.
The Sarasota Modern is in the Rosemary District on the north end of downtown, so there's lots within walking distance. They also offer complimentary bikes, beach chairs, and beach umbrellas — a huge plus.
Culture for All Ages
One thing to love about a road trip to Sarasota is that the attractions engage kids and grownups. For example, the Marie Selby Botanical Gardens has an interactive rainforest garden where kids can climb and explore. And the Ringling celebrates all things circus in a way anyone can enjoy — even the art museum has a children's activity guide.
And as you'd expect on Florida's Cultural Coast, there's plenty of live entertainment, some just beginning to return. Sarasota Contemporary Dance is offering creative and high-energy shows in-person, while enforcing social distancing. Check their calendar for the latest.
More to Do
Believe it or not, there's more. Here are some other places to check out if you have the time: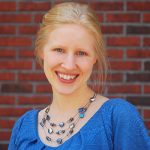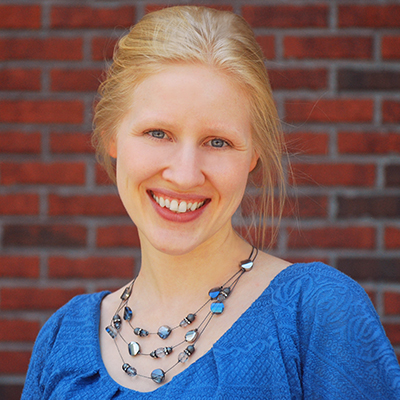 About the Author:
Cheryl Rodewig is storyteller, marketer, and award-winning feature writer specializing in travel. Her Venn diagram includes minimalism, waterfalls, French, and the em dash. Find her at 
cherylrodewig.com
 or on Twitter at 
@cherylrodewig
.