From bunny ears to duck lips, even the most seasoned road warrior will pose for a tacky tourist photo. Thoroughly documented by Roadside America, our country has no shortage of bizarre places to snap a photo. And, let's face it; there really is no motivation for public humiliation like being absolutely nowhere near your hometown.
With the open road as a backdrop for countless memories, if we can embarrass our kids at least once/trip, so can you. Here are some ideas to get you started on a Tacky Tourism Photo album of your own:
Noodle at the National Mississippi River Museum and Aquarium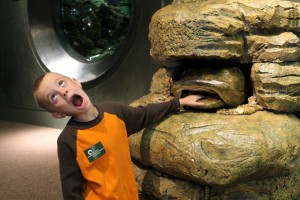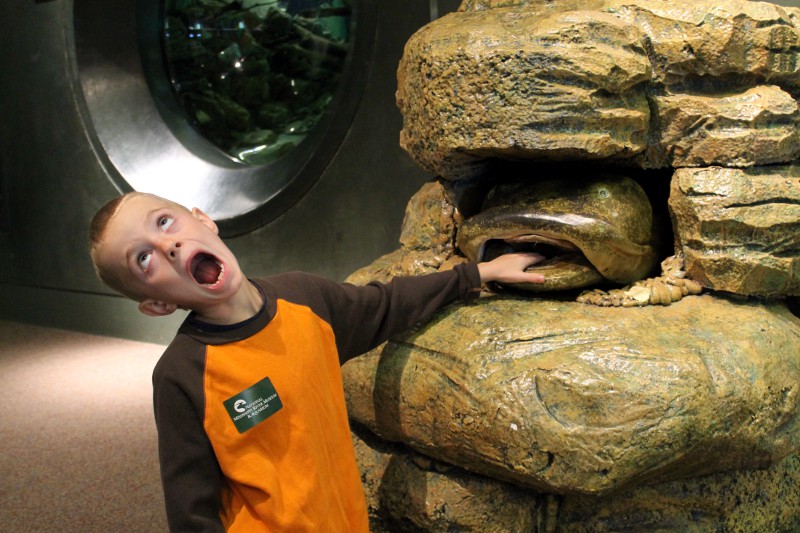 An affiliate of the Smithsonian Institution and accredited by the Association of Zoos & Aquariums, National Mississippi River Museum and Aquarium in Dubuque, Iowa one seriously cool place. Noodling around for this tacky photo, visitors can try and hook a catfish the hard way.
Hang with Harland Sanders at the Original Kentucky Fried Chicken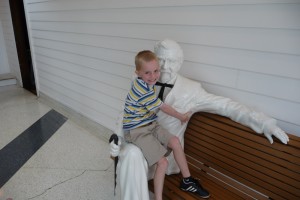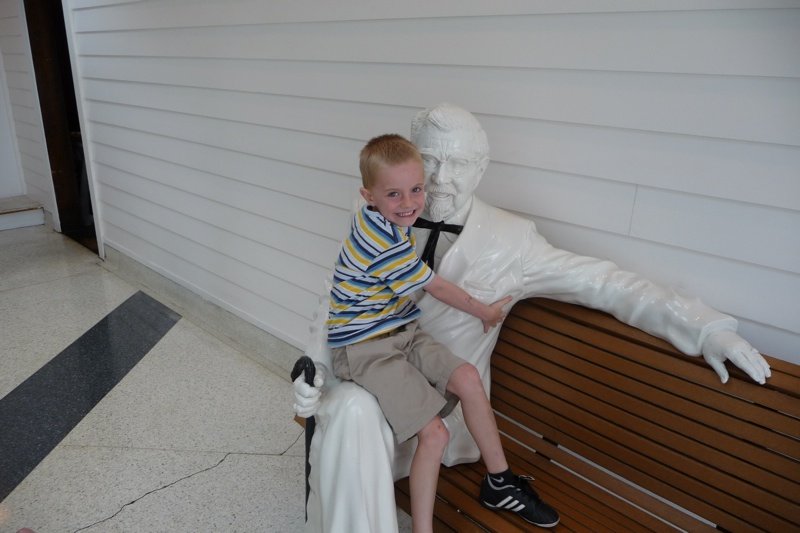 Birthplace of Kentucky's most famous fried chicken, visitors to the Sanders Café and Museum in Corbin, Kentucky can spend some time with The Colonel on his park bench. A fully functional KFC restaurant, patrons can enjoy some lunch with their history lesson.
Wash the Windows at the John Hancock Observatory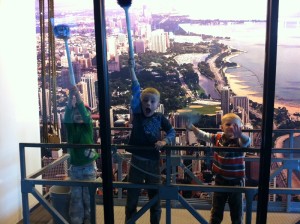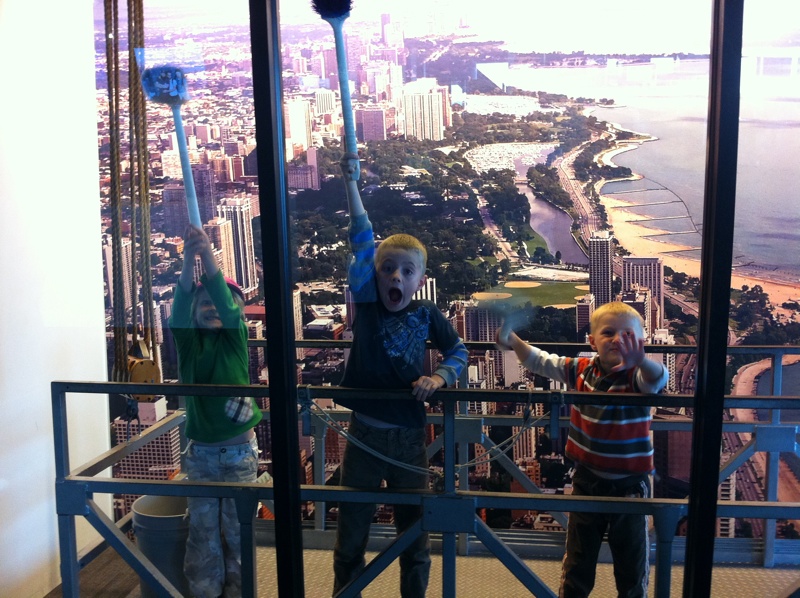 Visitors to the John Hancock Observatory will enjoy 360-degree views of the Windy City from 1000 feet up. From interactive screens to help identify landmarks to an open-air skywalk and Chicago's highest café and bar, the observatory features a photo opportunity for the truly tacky at heart.
Swallow the Washington Monument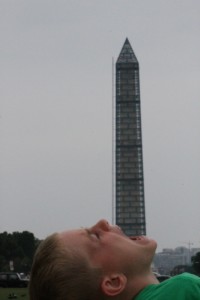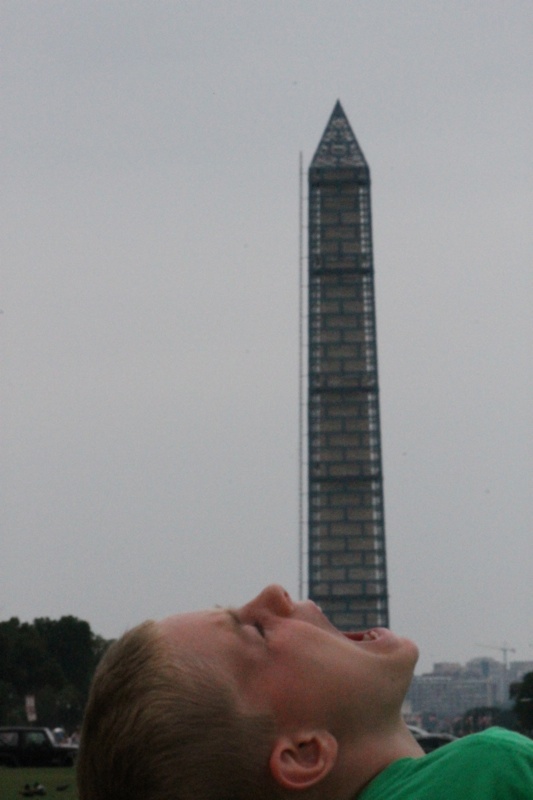 Inspired by a photo on the source of all tacky tourism photo opportunities (www.TackyTouristPhotos.com), we cannot claim originality in the idea to "swallow" the Washington Monument on a recent trip to Washington DC.
Survive the Kenosha Public Museum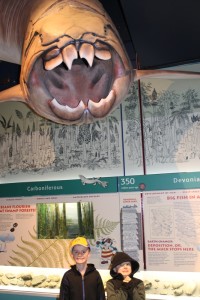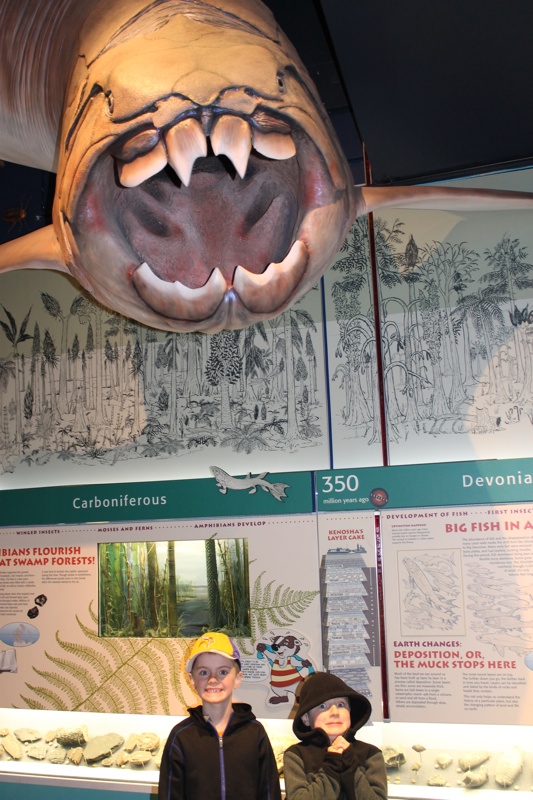 Welcoming museum visitors to a permanent exhibit called "Monsters of the Deep," is this early ancestor of the sea lamprey. Glad some creatures are now extinct, The Wisconsin Story had a bit of a rough beginning. A photo opportunity seemingly created especially for children of sarcastic travel writers, we were secretly relieved figurines of this guy were not available in the museum gift shop.