The Safe House restaurant and bar is one of Milwaukee's top-secret spy finds. Located downtown near the Milwaukee River, the main entrance is down a side alley near the historic Pabst Theater. Hint: Are you affiliated with International Exports LTD? See photo above.
Admittance is permitted in one of two ways (1) you know the top-secret password or (2) an "agent" requires some form of hazing (including, but not limited to: the bunny hop, hula dancing, or the chicken dance). If no one is manning the entrance, you'll have to figure out how to move the false panel of books.
007 in theme, The Safe House is true to its name. Stairways, nooks, and crannies are abundant throughout the convoluted floor plan. Some tables are even set back in their own jail cells. Have the feeling you're being watched? You probably are.
At the Safe House, it's easy to lurk around, find one-way mirrors, and other opportunities for shenanigans—exploring all the various rooms and passageways is the best way to pass the time while waiting for your food to arrive.
Look for the television on the back wall of the bar – you may see kids peering down at you from a small cubbie near the second-floor women's bathroom. Another bathroom has a "heart" on Burt Reynolds (ladies, you know where this is). When pressed, a siren alerts patrons of your bad behavior.
Ideal for elementary age kids, tweens, and teens, lunch time is the best way to avoid the bar crowd. Junior Spies (ages 12 and under) can order linguine with "top secret" sauce. Our favorite dessert is Bond's Bomb, complete with trick candle atop a mound of mint chocolate chip ice cream.
Don't forget to drop a quarter into the pocket of your trench coat. You'll need it to buy a secret code that lets you out the lesser-known back alley exit (it's in the phone booth, but you didn't hear it from me). Tip: This option is a bit dark and scary for really little kids.
Also, if you geocache, ask the bartender for Covert Cache container (it's our favorite hidden container in all of Milwaukee).
Pin for later: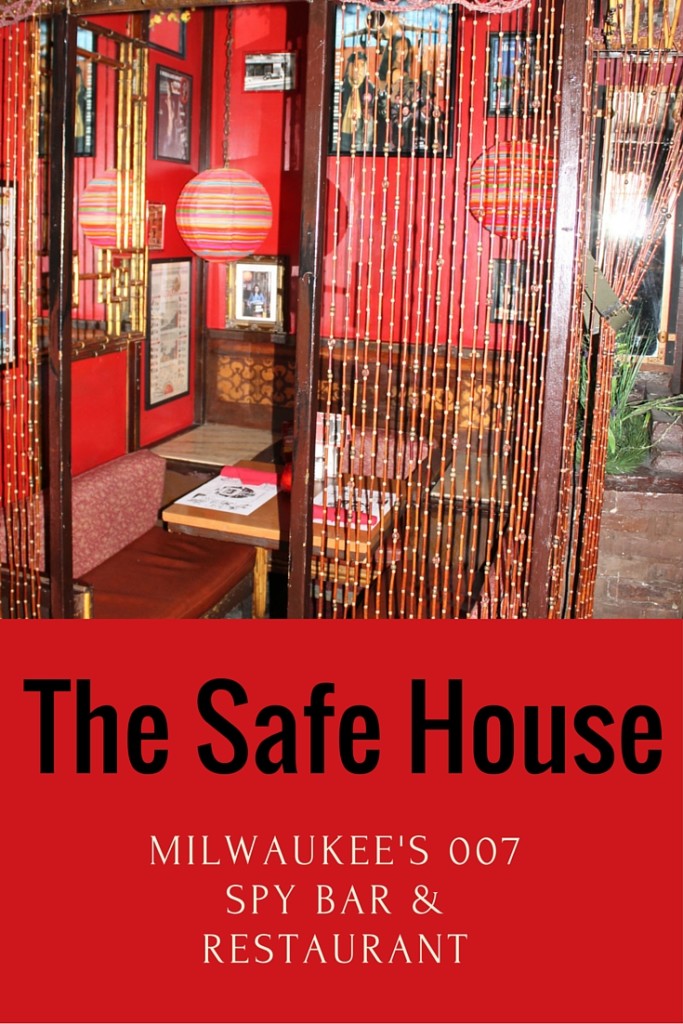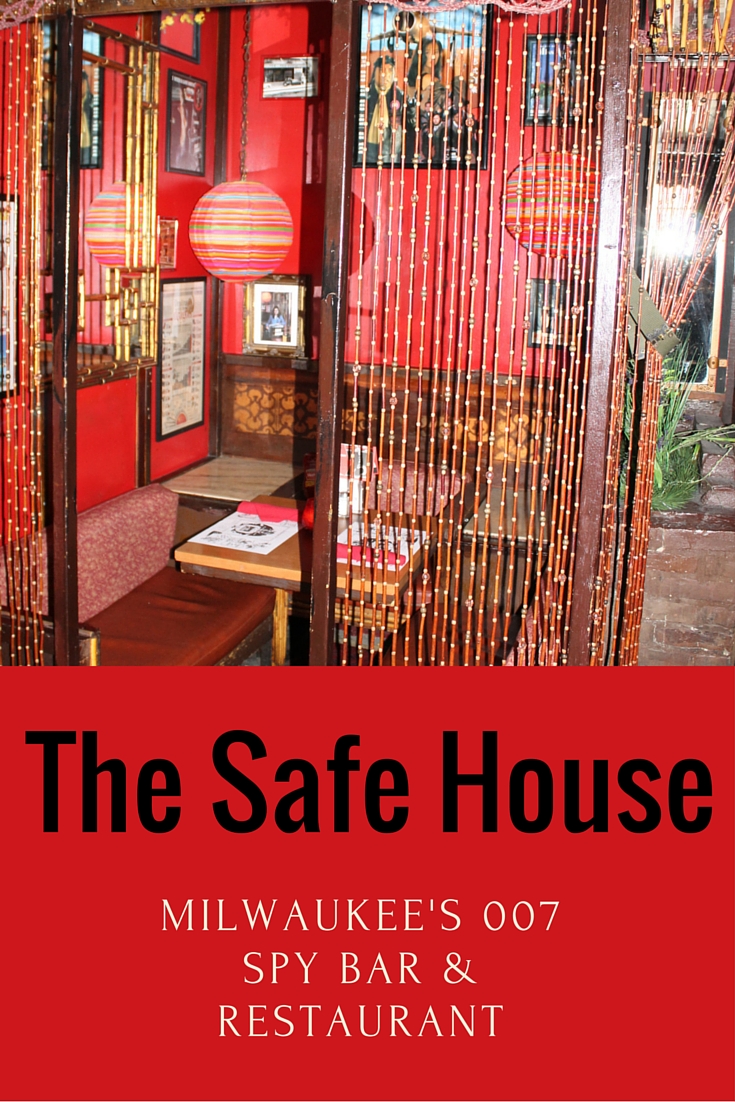 Happy trails!
The Safe House
779 North Front St.
Milwaukee, WI
http://www.safe-house.com
414-271-2007