Summer and Fall are prime festival seasons, centering around agricultural themes and harvest season. However, Spring has some fine offerings, and this year is no exception. Pack up the family and head out for a weekend of fun and even a bit of education. Insider tip: many of the festivals have Facebook and Twitter accounts where you can ask questions, get up to the minute information and connect with other fans. If you're a newbie to a particular event, this is the best place to learn all the local secrets for parking, eating and to find lodging specials and packages.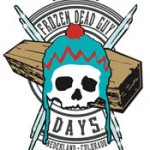 Frozen Dead Guy Days
Nederland, Colorado
You just can't make up something this bizarre. Don't worry, it's family-friendly! The history of the festival begins in 1989, when Trygve Bauge brought the corpse of his grandfather from Norway to California. Grandpa had recently died and he wanted to be preserved at a local cryonics facility. In 1993, grandpa was moved to Nederland, Colorado, by Trygve and his mother, where they planned to build their own cryonics facility. But, Trygve was deported for overstaying his visa and his mother, lacking electricity or plumbing in her home, was evicted for violation of local ordinances. The secret of grandpa's frozen body came to light and a media frenzy ensued.
The result? Grandpa's family found a cryonics expert (Bo the Iceman) and the city decided it was OK to keep a dead guy around, just this once. The local Tuff Shed supplier built a new shed for Grandpa and the first festival was born in 2002. Coffin races, "Frozen Dead Guy" look alike contests and a parade of hearses provide entertainment, along with a Polar Plunge for anyone brave enough to chop thru the ice. The Space Oddity "Blue Ball" dance, pancake breakfast, mall crawl, music and the Brain Freezer Tent (cocktails and craft brew) add to the festivities. You can also take a tour to see Grandpa (Frozen Dead Guy) and watch the award-winning Grandpa's in the Tuff Shed film. While enjoying the festival, sample Glacier Ice Cream's "Frozen Dead Guy" flavor — fruit-flavored blue ice cream with crushed Oreo cookies and sour gummy worms. Told you — there's no way to make this stuff up!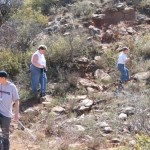 World's Largest Rattlesnake Roundup
Sweetwater, Texas
Started in 1958 when local farmers wanted to rid the area of the abundance of Rattlers, the event has grown to "World's Largest" status with over 123 tons of Western Diamondback Rattlesnakes turned in to date. Sponsored by the Sweetwater Jaycees, proceeds from the event fund a host of community projects. The festival begins with a parade and includes snake handling shows, guided hunts, fried rattlesnake meat, and more. If your family wants to take part in one of the guided hunts, be sure to read the information on permits and licenses.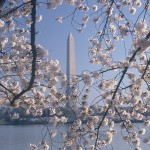 National Cherry Blossom Festival
Washington, D.C.
The festival marks the gift of 3,000 cherry trees from the city of Tokyo to the people of Washington, D.C. in 1912. The trees spring to life in an explosion of color that draws thousands from around the world. Check Bloom Watch for the latest updates on the peak bloom date (the date 70 percent of the blossoms are open). Family Day and Opening Ceremonies are on the 27th of March, there is a fireworks display on the 3rd of April, and the Japanese Street Festival is the 10th of April.

World-Fest
Silver Dollar City
Branson, Missouri
World-Fest takes place in Silver Dollar City, the 100 acre theme park, a sister property to Dollywood. 2010 marks the 50th anniversary of the park, and they're celebrating with a year-long party. World-Fest is America's Largest International Festival, with an amazing lineup of international performers, including the new production "Fiery Fiddles" (the world's only fiddle-playing aerialist) and the Zhejiang Balancing Monks of China. Also fun for families is the Culinary and Craft School and don't miss the new "Tom & Huck's RiverBlast" ride, an interactive water fight from your raft against those on the shore.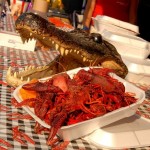 Texas Crawfish Festival
Old Town Spring, Texas
The largest crawfish festival in the South, benefits from the Texas Crawfish Festival go towards the preservation of Old Town Spring (just 20 miles north of Houston) and community projects. Festival goers consume about 50,000 pounds of crawfish while enjoying Cajun food, carnival rides, street vendors and lots of music. Check the schedule for your favorite bands (everything from country to zydeco to indie to rock), on three stages. There are also special exhibitions and interactive activities for kids.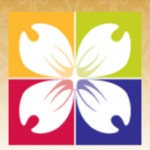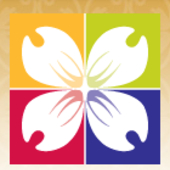 Atlanta Dogwood Festival
Atlanta, Georgia
After moving back to Piedmont Park last year, this free festival is full of life and excitement. Always a huge crowd (over 300,000 people attend the festival), the U.S. Disc Dog Southern Nationals (Frisbee dog event) is a big family draw. The Kid's Village is also a huge favorite for families. Expect hands-on art projects, games and activities just for kids. It's also a great way to introduce the kids to art. The "Artist Market" is rated one of the top art shows in the country.

Shenandoah Apple Blossom Festival
Winchester-Frederick County
A series of more than 30 events draws more than 250,000 to "Celebrate the Bloom". Festivities include band competitions, dances, parades, the Clyde Beatty – Cole Bros Circus, a 10K Race, the Coronation of Queen Shenandoah, Firefighters' events, and celebrities. Citizens set up chairs a week in advance of the parades to secure prime vantage points. While in town for "The Bloom", as the event is known to locals, be sure to take the Follow the Apple Trail Driving Tour over 45 miles of back country roads, to attractions and farm markets.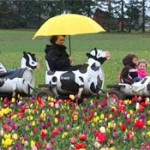 Tulip Fest
Woodburn, Oregon
Every spring, farms near Woodburn transform into a colorful ocean of flowers. Over 40 acres of tulips and daffodils brilliantly bloom under the blue sky. At one of the best tulip farms on the west coast, you can select from over 180 various tulips and daffodils. Bring your family and enjoy the activities every day and each weekend including wine tasting, Dutch design wooden shoe shopping, pony riding, donkey chasing and more adventures in the neighboring farms. And, lots of good food. Only 45 minutes from Portland and 30 minutes from Salem.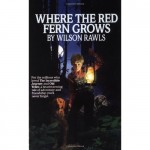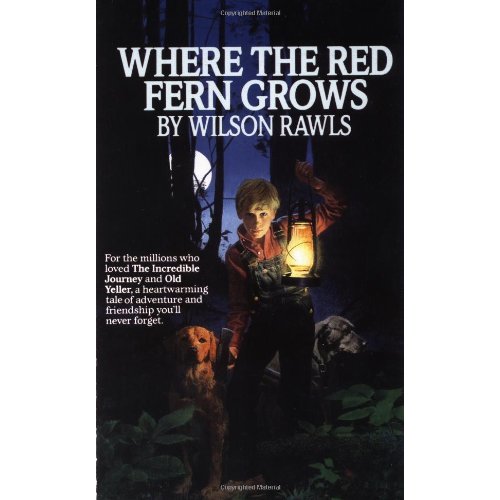 The Red Fern Festival
Tahlequah, Oklahoma
Based on the famous book, the festival attracts hound dog lovers for the tractor parade, the 5Cs Car Show, hound dog field trials, the Red Fern Barbecue Cook-Off and Extravaganza, the ever-popular crawdad hole, old-fashioned children's games, the art depot for children, live music and more. Author Wilson Rawls was reared near Tahlequah and brings Billy Coleman, Old Dan and Little Ann – and Tahlequah – to life in his novel. Visitors to the festival will get a glimpse into what 1930s rural Oklahoma life was like and how it has changed. They'll also get a chance to learn about the fascinating novel and its inspiration.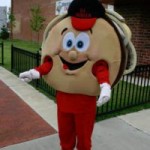 Fried Onion Burger Day
El Reno, Oklahoma
A tribute to the fried onion hamburger, which has been cooked in El Reno since the early 1900's. Watch the cooking of the world's largest fried onion hamburger, weighing over 750 pounds. Other festivities include rides, games, live entertainment, car show, motorcycle show, eating contest, evening concert and more.