Ella's Deli & Ice Cream Parlor in Madison, Wisconsin is probably the most kid-friendly restaurant in Dane County. It's location at 2902 East Washington Ave makes it easy to find and you can't miss it—the only circus themed building with a giant, functional, carousel one the entire isthmus.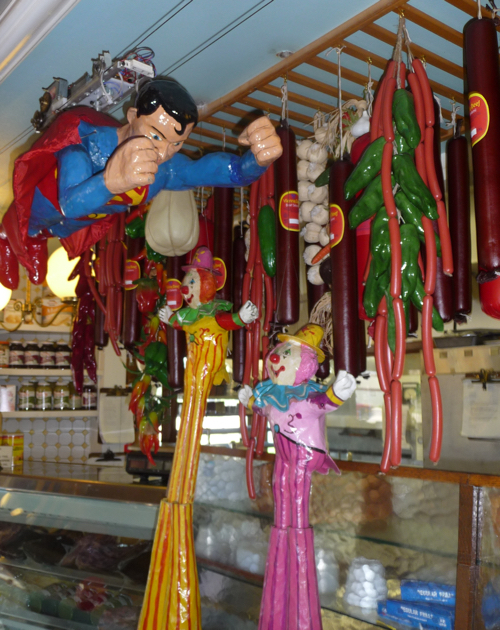 Ella's is a hard place to describe. Basically, the interior is like dining inside a Dr. Seuss book. A giant banana greets you at the door and many of the tables feature collections of, say, matchbox cars have interactive games for you to play (our favorite is the Wooly Willy booth with the metal shavings and magnetic wands).
Plaster of Paris cartoon characters fly overhead, crisscrossing and circling the dining room. A large ferris wheel circles in the window display near the kosher deli, where you can order meat or to-go containers of matzo ball soup.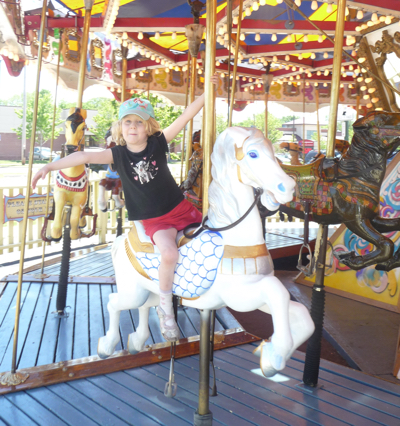 Various interactive "things" are scattered around the dining room. We used to bring a dime to ride the  mechanical pony near the rest rooms, but haven't seen it in a while. Near the cash register is a medium-size selection of toys and candy; you can also purchase outdoor carousel tickets here as well.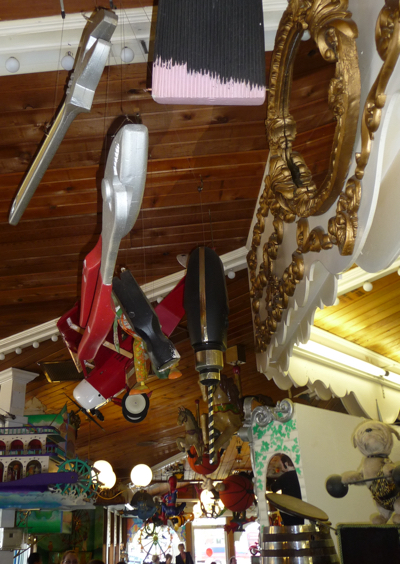 If you come to Ella's on your child's birthday, they will receive a scoop of ice cream, a helium balloon tied to button candy, and a free ride on the carousel (or a coupon for a free ride when the winter season is over).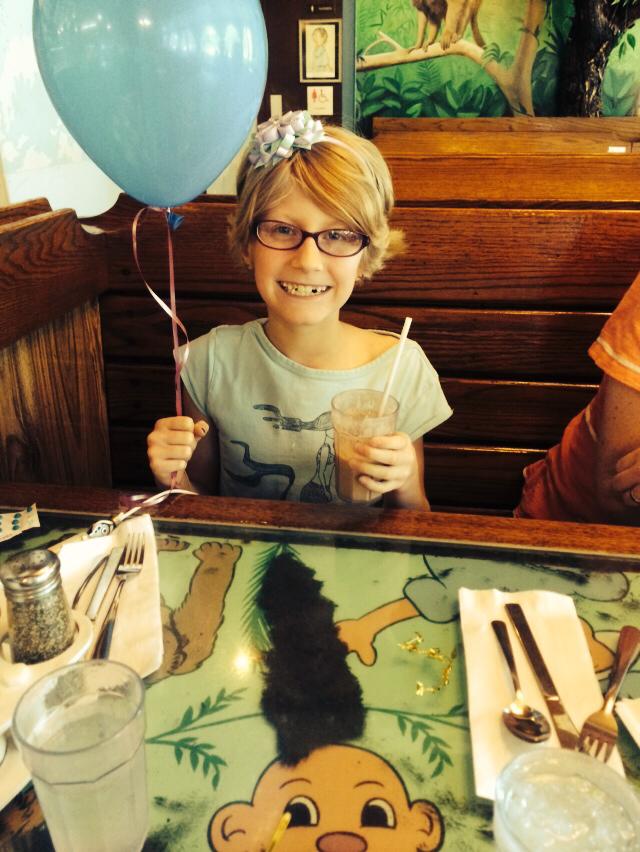 Even the menu is overwhelming; it's more like a small book with various sections including an extensive kid's menu with choices ranging from Kid's Kugel, to Sloppy Joe's, to Fish and Fries. If you have a baby or toddler just eating finger food, try the "Very Little of Each" meal (apple sauce, yogurt, mandarin oranges, turkey, cheese, crackers, jelly, peas, and carrots for $1.95).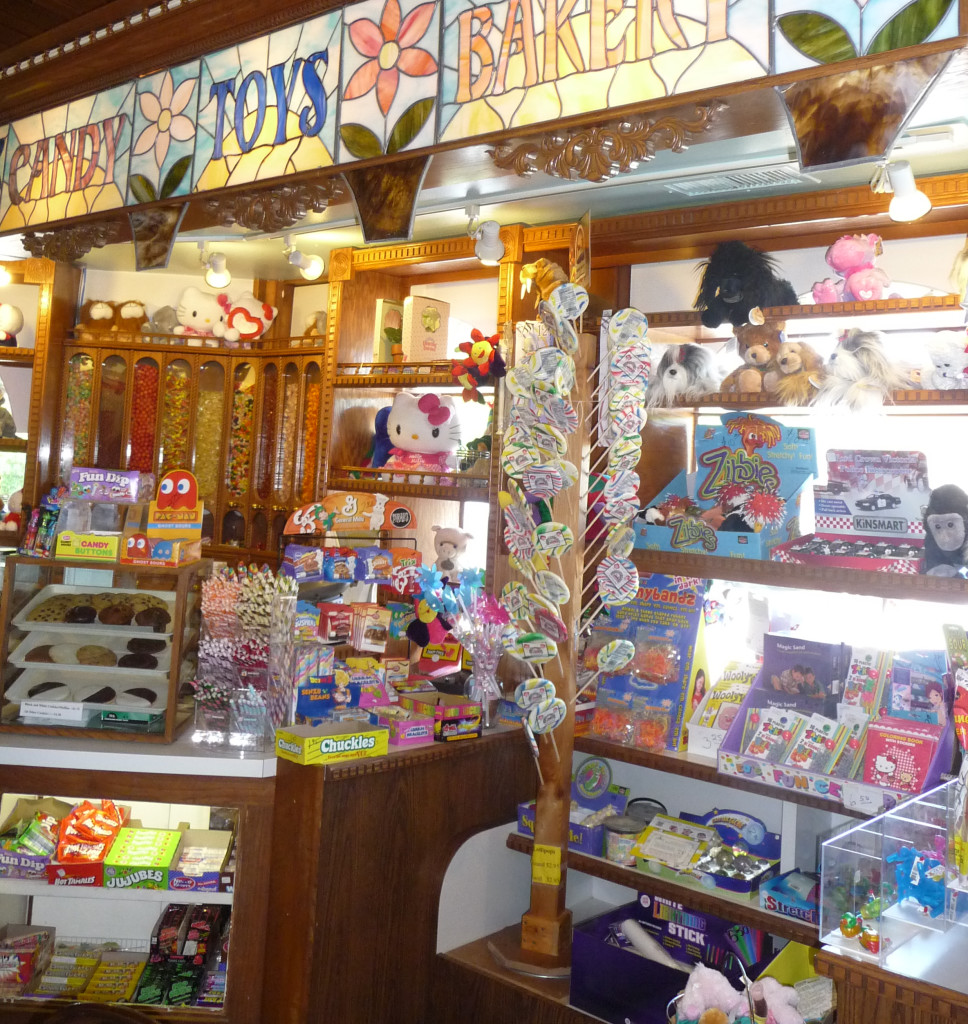 Kids eat free on Monday and Tuesday nights and lunch specials include $5 meals. Check the website for hours, special events, and promotions like the coupon books that come out in November and December. We've never had to wait too long for a table at Ella's, but if your party is over eight people or more, you might want to call ahead.
Pin for Later: