Known as one of America's top white water rafting destinations, The Rogue River is simultaneously serene and invigorating. Starting near Crater Lake, the river flows mostly westward for 215 miles until it reaches the Pacific Ocean. We started our rafting adventure just north of Medford in the town of Gold Hill, Oregon.
Rafting the Rogue River
We chose to raft with Orange Torpedo Trips based on their outstanding reviews and high marks for safety. Orange Torpedo offers many trip options including multi-day and full-day but we opted for the four hour Nugget Falls Class IV trip.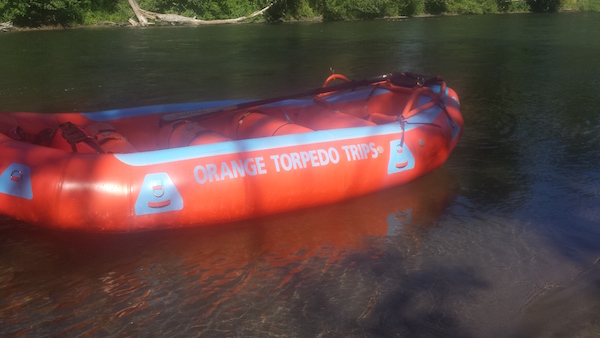 Our guides, Travis and Brandon, picked us up at the Gold Hill regional park and drove us about six miles up the road to the boat launch. After outfitting everyone with life vests and helmets and giving us paddling instructions we were off.
Orange Torpedo Trips
The float started off nice and slow, enabling us to take in the gorgeous scenery and chat with our fellow rafters. Our guides were very knowledgeable about the river and wildlife, sharing stories and information with us as we floated.
Where to Stay
Find family-friendly accommodations in Gold Hill, Oregon from traditional hotels to private vacation rentals through Stay22.com: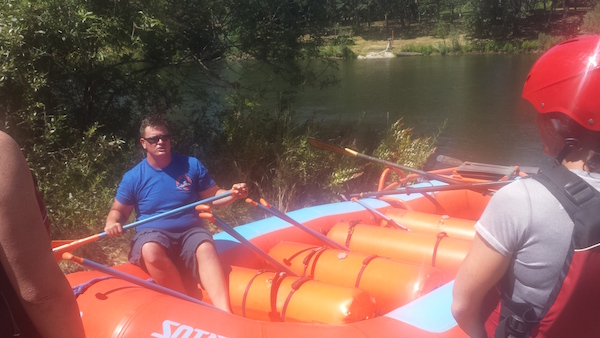 When the time came to maneuver through some of the rapids they provided clear and concise direction making everyone aboard feel confident and safe. At one point during the float they allowed us the opportunity to jump out of the raft and swim in the cold—but refreshing—water.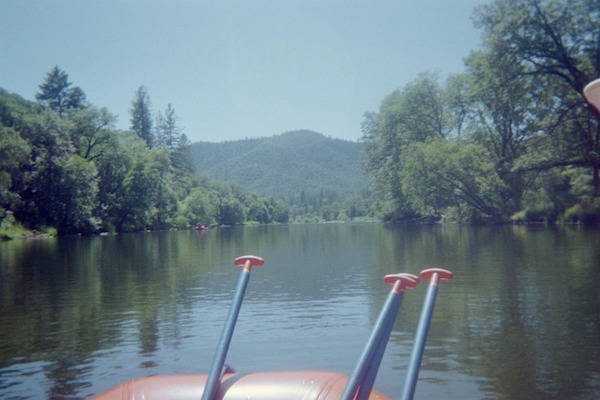 After getting our feet wet with a few smaller rapids we hit the first Class IV, Nugget Falls. Fast and furious, it was over before we knew it; leaving our bodies full of adrenaline and ready for more.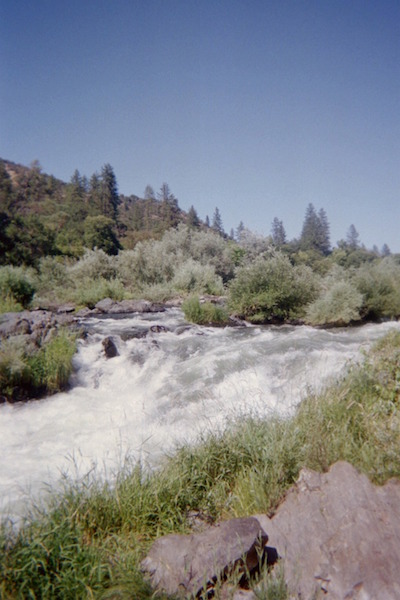 We floated a bit longer and then pulled off onto a sandy bank for a rest and a snack. After filling our bellies with parfaits made of creamy Tillamook yogurt and a medley of summer berries we were off to finish the final leg of our trip.
Power House Falls, also known as Ti'lomikh Falls, was our final Class IV rapid of the day and provided a memorable climax of the trip.
Orange Torpedo Trips offers this same trip from their office in Merlin, Oregon, but for those staying in the Medford area, this is a fantastic option that will get you on and off the river quickly and without having to drive too far.
You can find out more about Orange Torpedo Trips and the rafting and kayaking trips they offer here.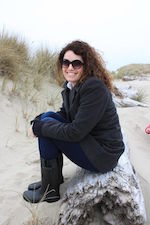 Ashley Jorgenson is a part-time interior designer and full-time mom who enjoys writing about travel. A native Californian, she now lives in the Pacific Northwest with her husband and two children. For more from Ashley, visit her blog at www.SeeAsh.com.