Whether you're already dreaming of Spring Break or you're looking forward to summer, it's never too early to start planning a family road trip. Planning ahead can help you to save money on your adventures, but it can also help to reduce a lot of stress.
Spring and summer road trips are often at the top of the list for families planning a vacation. In 2019, 100 million Americans planned on taking a trip with their families, and that's a trend that shows no sign of slowing down.
So, get your camper trailers ready, find the perfect location, and start prepping now for the best road trip ever! Let's look at a few tips that can help you to create a trip that will leave lasting memories.
Create a Budget
Before you do anything else, decide on your budget for the trip. Building a budget will keep you from overspending while you're away, so you won't have to return home to any surprises from your bank account. Your budget should include things like: 
Travel expenses (gasoline, car maintenance, etc.)

Lodging

Food

Activities
It's also a good idea to have a bit of extra money set aside in case any emergencies come up, or you have unexpected expenses like an issue with your vehicle, or you want to add on another event that you hadn't originally planned for. 
Just because you've created a budget doesn't mean you still can't find ways to save money along the way. Apps like GasBuddy can tell you where the cheapest gas is nearby, no matter where you are. You can also check out different hotel websites or even campground sites for potential package deals and discounts. The more money you're able to save, the more you can shift your budget and use that money elsewhere, like for another fun activity or another nice dinner at a restaurant. 
Inspect Your Vehicle
Whether you're taking a car, van, trailer or RV, it's important to make sure it's in top shape before you hit the road. If you're not a savvy mechanic yourself, it's worth it to take your car into a mechanic you trust. 
Make sure you get the battery checked, the oil changed, and the tires thoroughly inspected. The last thing anyone wants is to deal with a broken-down vehicle while on a family vacation. Getting things checked out and repaired as needed ahead of time can ensure you have a smoother ride on your trip. 
Pick the Right Destination
If you live in a place that has been dark, gloomy, and cold all winter, the warm sun of a tropical location might be calling your name. Spring break and summer vacation can be great times to go to the beach for some family fun. 
But, everyone else is thinking the same thing. 
Consider this: More than 50% of college students plan on going somewhere warm for their Spring break. If you don't want to deal with a crowded beach and perhaps some "less than family-friendly" activities, you might want to try a different location for your vacation. 
There are plenty of warm weather spots to choose from that don't involve the sand and surf. Visit some national landmarks or historical sites! Or, head to different museums or an amusement park to break up the daily driving routine.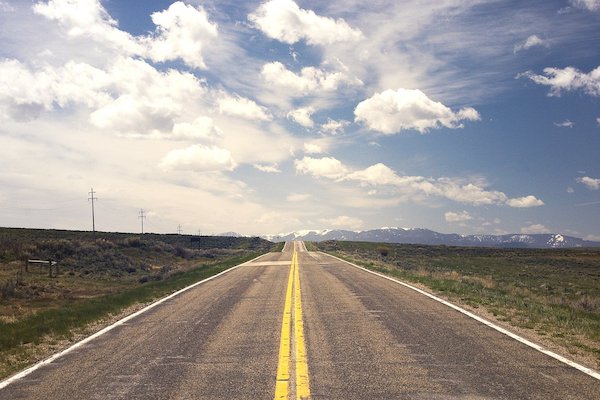 Create a Packing List
Even if you're not generally a list-maker, it's worth it to have a checklist for your road trip, especially if you're traveling with family. It's never fun to be hundreds of miles from home, only to realize you forgot something important. 
So, have each member of your family write down the things they absolutely need to bring with them. A few days before the trip, start packing, and go over each checklist item with everyone. It's a great way to stay organized and make sure you don't leave something behind. 
Keep Your Vehicle Clean
Along with cleaning out your vehicle before your trip, make an effort to keep it clean while traveling. You can make it easier by purchasing car mats and small trash containers for it. Between stopping for fast food, bringing along snacks, Kleenex, and everything in between, it's very easy for a car or RV to become "trashed" in just a few days. That's not an environment anyone wants to spend hours in. So, clean as you go and create a more comfortable space for your crew. 
Have an Emergency Kit Available
No one wants to think about any kind of accident happening while on the road. But, whether it's a papercut, a burn from a campfire, or even a headache from car sickness, things happen! It's important to have both a first aid kit and a vehicle emergency kit with you. 
Your first aid kit should contain things like: 
Gauze pads of different sizes

Band-aids

Tweezers

Sterile gloves

Alcohol wipes

Rolled bandages

Antihistamine cream

Painkillers

Thermometer
Your emergency vehicle kit should contain things like road flares, a tire jack, jumper cables, and reflectors. You know your family and your vehicle better than anyone. So, don't be afraid to get specific when it comes to the things you think you might need in case of an emergency. The more prepared you are for either of these problems, the less stressful they'll be. 
Keep Your Kids Entertained
While road trips are fun, they can be a bit tedious with young kids – especially if you're in a car or van. No parent wants to hear the classic "are we there yet?" line over and over. 
So, plan ahead to keep your children as entertained as possible. Think of conversation topics and games you can play in the car to interact with them, but also allow them to bring some of their favorite items that can keep them occupied. Toys, games, and even electronics that can play movies and music will help to break up the longer chunks of driving. Your kids will stay busy, and you can focus on your driving rather than having to entertain them throughout the trip. If you're traveling in an RV, everyone can enjoy a movie together for even more bonding time as a family.