Portland, Oregon has no shortage of attractions for the out-of-town visitor. From the International Rose Test Garden to the Portland Timbers and even Voo Doo Donuts, a family could easily fill a long weekend just scratching the surface.
We visited Portland a few times over the past few months with the goal of exploring many of the indoor venues geared towards children and families. We started at the Oregon Museum of Science and Industry (OMSI).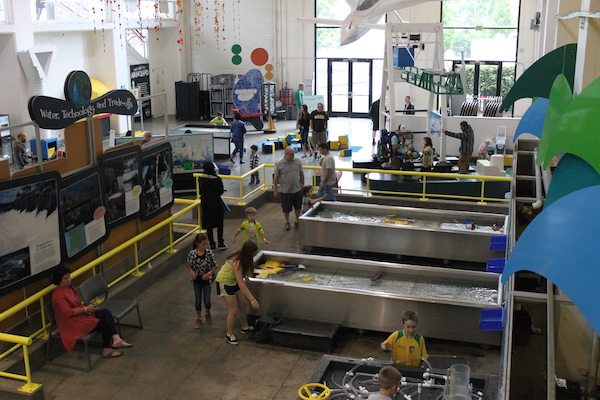 Ranked one of the leading science museums in the nation, OMSI features over 200 interactive exhibits and seven learning laboratories distributed over five exhibit halls. As the name implies, the museum's focus is on science and industry in its various forms.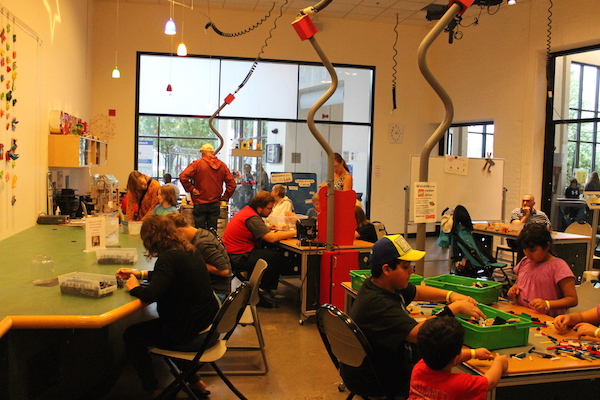 OMSI is quite hands-on (we enjoyed the Vernier Technology Lab) featured in the photo above. OMSI has exhibits for big kids and little kids, but perhaps not toddlers. The building also houses a movie theater, planetarium, and submarine exhibit located behind the building and in the Columbia River; visiting these attractions require different admission rates. Leave a solid half-day to fully visit this attraction, noting the facility has an on-site cafe/restaurant.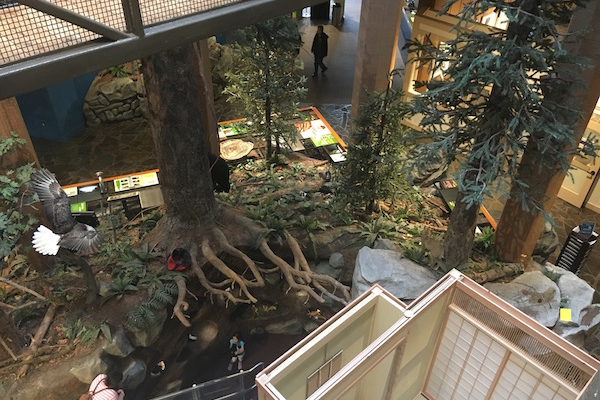 Located within Washington Park are two museums within walking distance of the Oregon Zoo (read our zoo review in this story): the World Forestry Center and the Portland Children's Museum. Between the two facilities, the World Forestry Center is better situated for the bigger kid (elementary and older), but both have options for families with children of varying ages.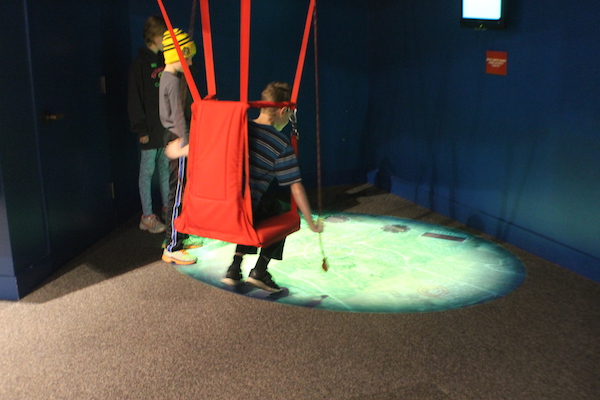 Sustainable forestry is the key underlying theme at the World Forestry Center. On the first floor, exhibits focus on careers in the forest industry, forest biodiversity, and machinery used in managing forests and fighting fires (in the photo above, the kids are using a parachute simulator to land near a target through a dense canopy). The second floor features different types of forests around the world and offers complimentary lessons on geography as well as ecology.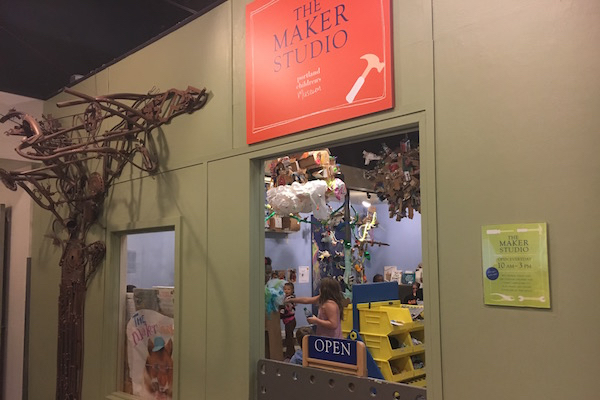 Inside the Portland Children's Museum, we struggled to find activities that appealed to our now older (upper elementary and middle school) kids, but we did spend a bit of time exploring the museum's maker and clay studios.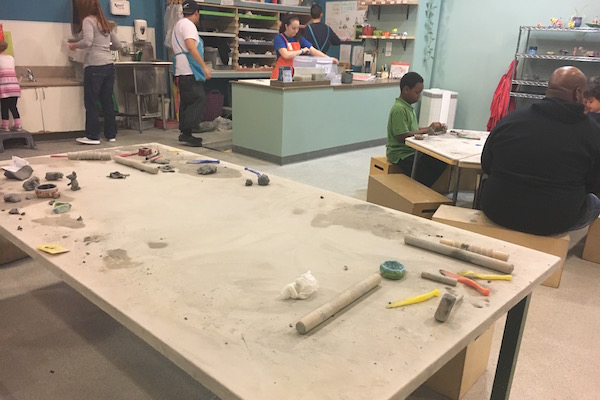 If you go, leave time to explore the outdoor adventure area and the twelve different stations that encourage exploration, free play, and room to run—our favorite is the Zoom Tree (perfect for climbing with your siblings).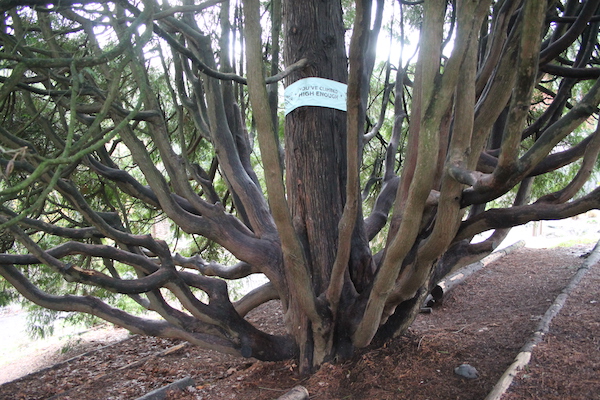 In general, families with babies, toddlers, and young children will love the Portland Children's Museum. Like OMSI, there's also a cafe/restaurant. Alternatively, you could dine in the larger facility at the Oregon Zoo, which is located between the ticketing and admission gates.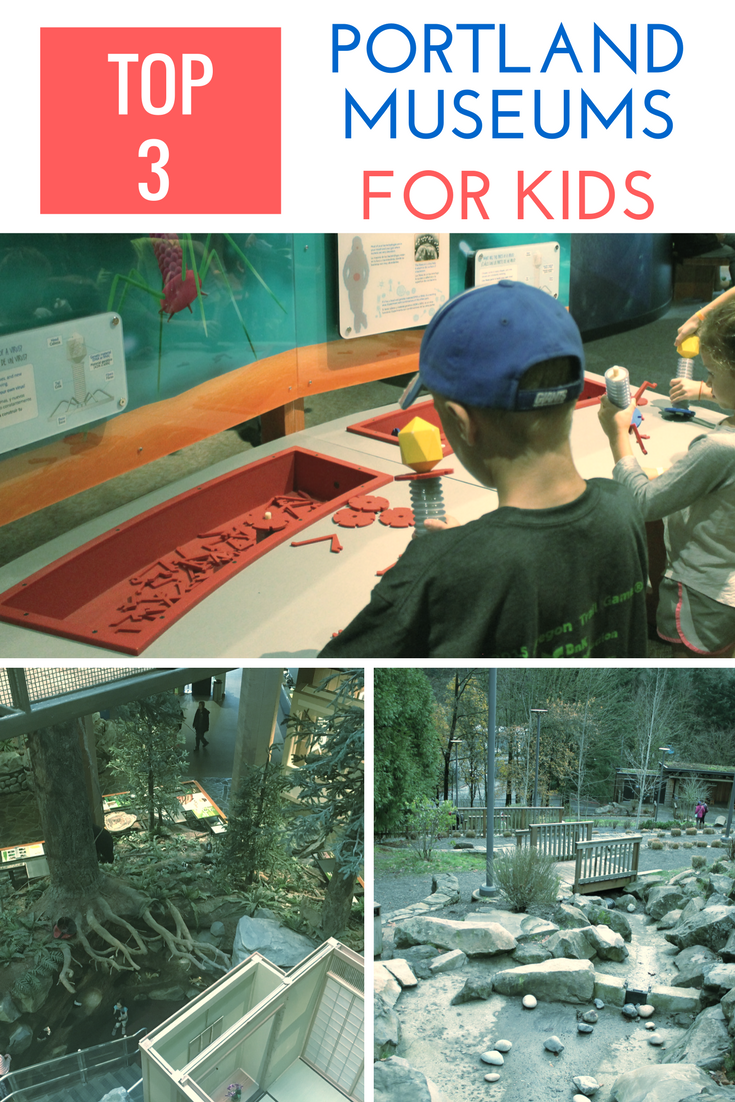 For more information and more ideas on planning your own family vacation in Portland, Oregon, TravelPortland.com is a great place to do a bit of research.
Find a hotel in Portland: